Ofsted
Ofsted is the Office for Standards in Education, Children's Services and Skills. They inspect and regulate services that care for children and young people, and services providing education and skills for learners of all ages. Ofsted is a non-ministerial department.
Please follow this link to our latest Ofsted Report December 2018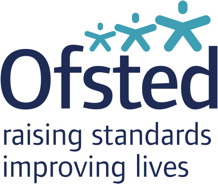 Please follow this link to our previous Ofsted Report April 2015
Governors and staff are very pleased with the Ofsted outcome of 'Good' following our inspection in December 2018. The inspection team recognised the complex characteristics of our school and why the published data can never accurately explain our children's attainment and progress. Some real strengths have been acknowledged, which affirms the priority we give to these.
We have so many children coming from different starting points, especially the fact that we have children on roll speaking fifty languages, with the majority arriving speaking little or no English. This means that although Ofsted has confirmed our children make at least good progress, we will continue to focus on accelerating progress.
Comparisons have to be made to national attainment and for our school this is significantly affected by the numbers who have English as an additional language, as well as the significant high pupil turnover, mainly due to families returning home overseas. We also have the fact that Nottingham City still have large numbers of children without school places who continue to be admitted to our school.
The school is exactly where we expected it to be at this stage, with our new vision and increased expectations of progress and attainment. I know from your questionnaire and verbal responses that you share our belief that children receive a high quality education and are at the centre of everything we do. We are encouraged by the positive comments in the report and this places the school in a very strong position moving forward with.
Ofsted Parent View
Ofsted Parent View gives you the chance to tell Ofsted what you think about your child's school, from the quality of teaching to dealing with bullying and poor behaviour. The survey can be completed at any time; you don't have to wait until the school is being inspected.
Please click here to visit the Ofsted Parentview website