Design and Technology
Welcome to the Dunkirk Primary School Design and Technology webpage. We believe that design and technology is an inspiring, rigorous and practical subject. Pupils must work within a variety of contexts, considering their own and other's needs, wants and values.

Pupils will need to draw on a broad range of subject knowledge from disciplines such as mathematics, science, engineering, computing and art. However, this will enable them to learn how to take risks, become resourceful, innovative, enterprising and capable citizens.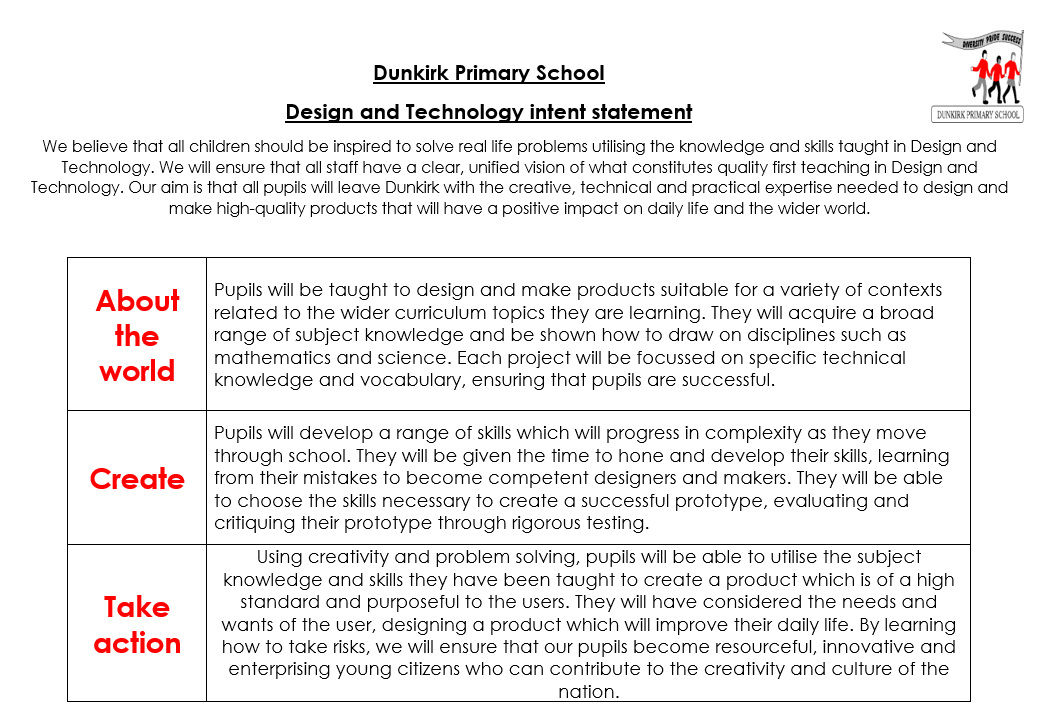 If you would like to know more about your child's education in design and technology, please click on this link to look at our Nursery to Year 6 DT skills progression document or scroll down to the bottom of this page.
As part of our work on developing pupils' ability to know more and remember more, we are passionate about ensuring that our DT lessons are linked to learning in other subjects. Projects that take place not only have clear links to Maths and English, but they are also linked to Geography, History, Art and our Take Action Projects through our themed work. Take a look at our Long Term Plan for September 2023 which details exactly what your child will be learning and when.
But what do our pupils think about design and technology at Dunkirk?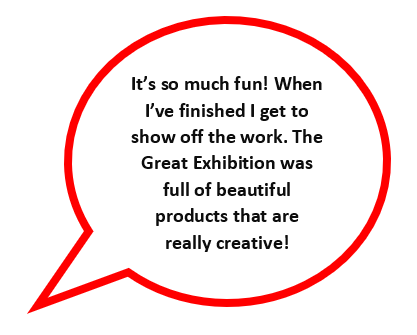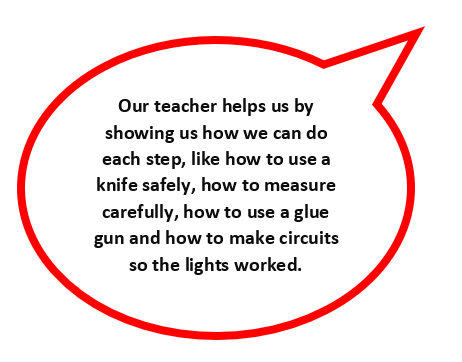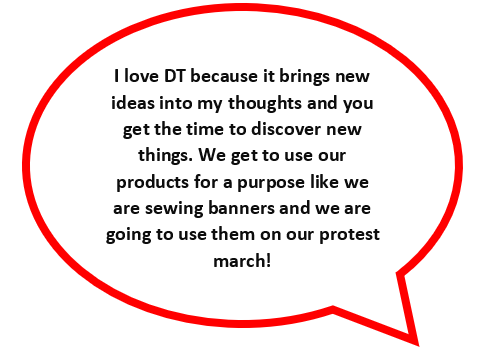 Take a look at some of our wonderful work!
Click on the link on the left to see some examples of our brilliant work!
Our progression from Nursery through to Year 6: