Practical Help and Support
If your child's bubble is closed we are still here to help you. If you need to contact us for any reason you can contact us on the admin email or the main school phone number. We will get back to you as soon as possible.
admin@dunkirk.nottingham.sch.uk
0115 9153273
Nottingham City Council - Staying Home
Nottingham City Council have a dedicated section on their website with support and ideas whilst you are "staying home". The website covers activities to keep kids busy; help with learning for children; activities and hobbies for you and/or the kids; art, music and theatre; health and wellbeing; and community help.
Nottingham City Council - Staying Home
Helpful Links in Challenging times
Nottinghamshire County Council have produced a spreadsheet which collates lots of useful links in one place. It covers things from kids activities, to activities you can do at home, to ways to connect with friends, which shops are delivering, ways to stay sane and more! Please bookmark the link or save it to your desktop because they will continue to update it as more things are announced.
Helpful Links in Challenging Times
Domestic Abuse
If you are controlled or physically, sexually, economically or emotionally abused by a partner, ex-partner or family member, this is domestic abuse. Household isolation rules do not apply #youarenotalone
For more advice see the poster below or visit gov.uk/domestic-abuse (a bigger version of the poster is saved below)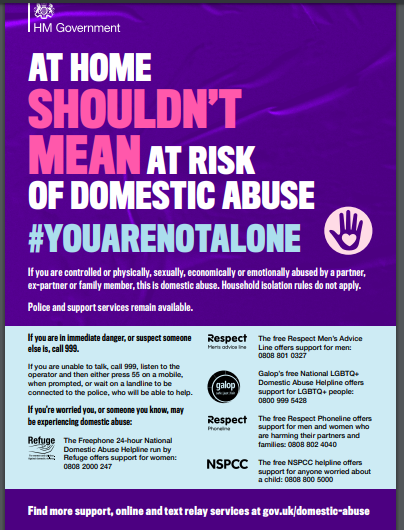 Children's Health Support
Nottingham CityCare Partnership's 0-19 public health nursing service are launching their new Text Health service, where parents and carers can text a public health nurse for help and advice about health related issues. The number is 07480 635002. See the poster below, and also a parent pack which is saved in the files at the bottom of this page. This service can be accessed for all children from babies through to 19 year olds.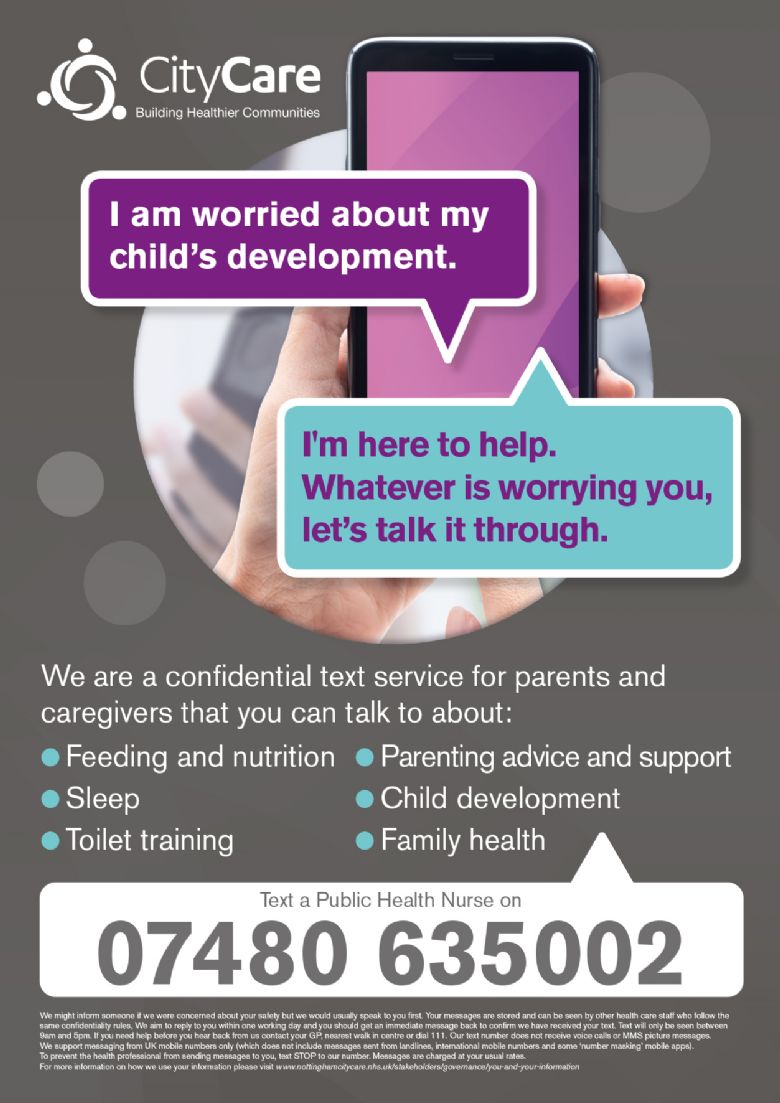 It remains very important that if your child needs urgent medical attention that they continue to receive it. The poster shown below is to help you decide what the safest and best course of action is if your child has an accident or an emergency illness. You should be able to click on the picture to enlarge it. If that doesn't work on your device it is also saved as a file on this page.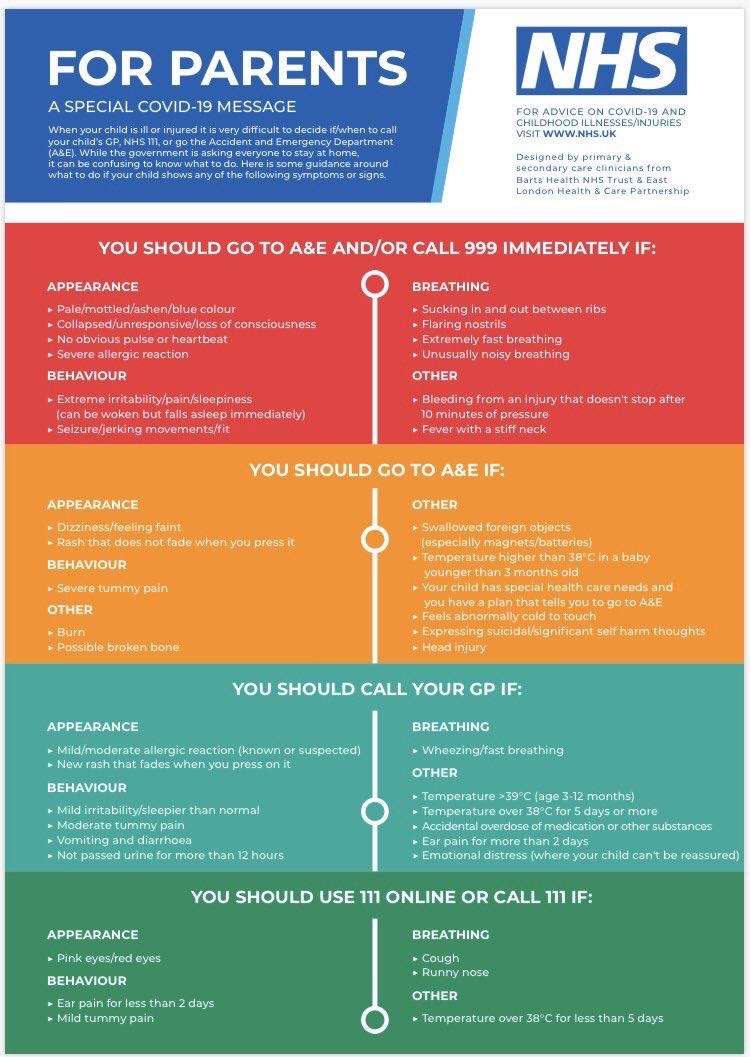 Government Advice
While the situation is continually changing, so might the government advice. Click the link below to check the current advice
https://www.gov.uk/coronavirus
Other Useful Links
Trussell Trust Food Banks - find local foodbanks if you are struggling for food
Nottingham City Coronavirus help - register here if you are self-isolating and need help getting essential items