Science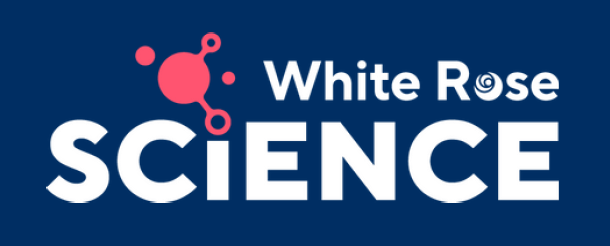 Welcome to the Dunkirk Primary School Science page! Here you will find all the information you need to know about your child's scientific learning journey, including; why we teach science, how it is taught through school enabling your child to get better at science and the impact the science curriculum has.

In order to support your child on their journey, moving from a novice scientist to an expert scientist, we ensure that the following intent is embedded across your child's learning journey.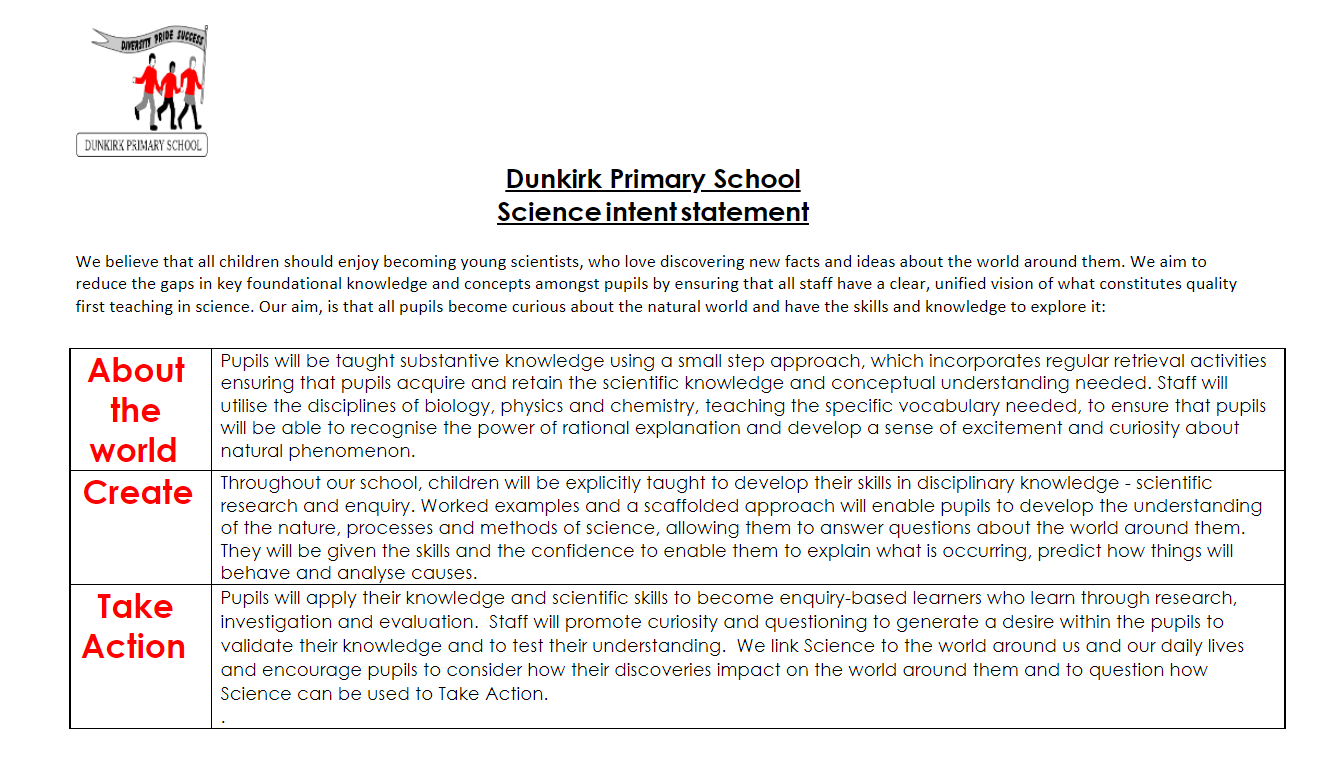 At Dunkirk, we are always taking account of the research into pupils' learning. As such, we are constantly reflecting on our own practise and how we embed our pedagogy into all of our curriculum subjects. We have decided to move to a new scheme of work - White Rose Science, for Years 1-6, as we feel it matches our pedagogical beliefs by; incorporating small steps of learning, regular retrieval activities to embed learning, explicit worked examples and a commitment to helping change the world through Take Action lessons. We will be starting this new journey in September 2023 and are already busy focussing on the implementation of the new scheme to make sure it is right for our pupils. We will update the website with more documents in June, but for now, you can take a look at the Long Term Plan below.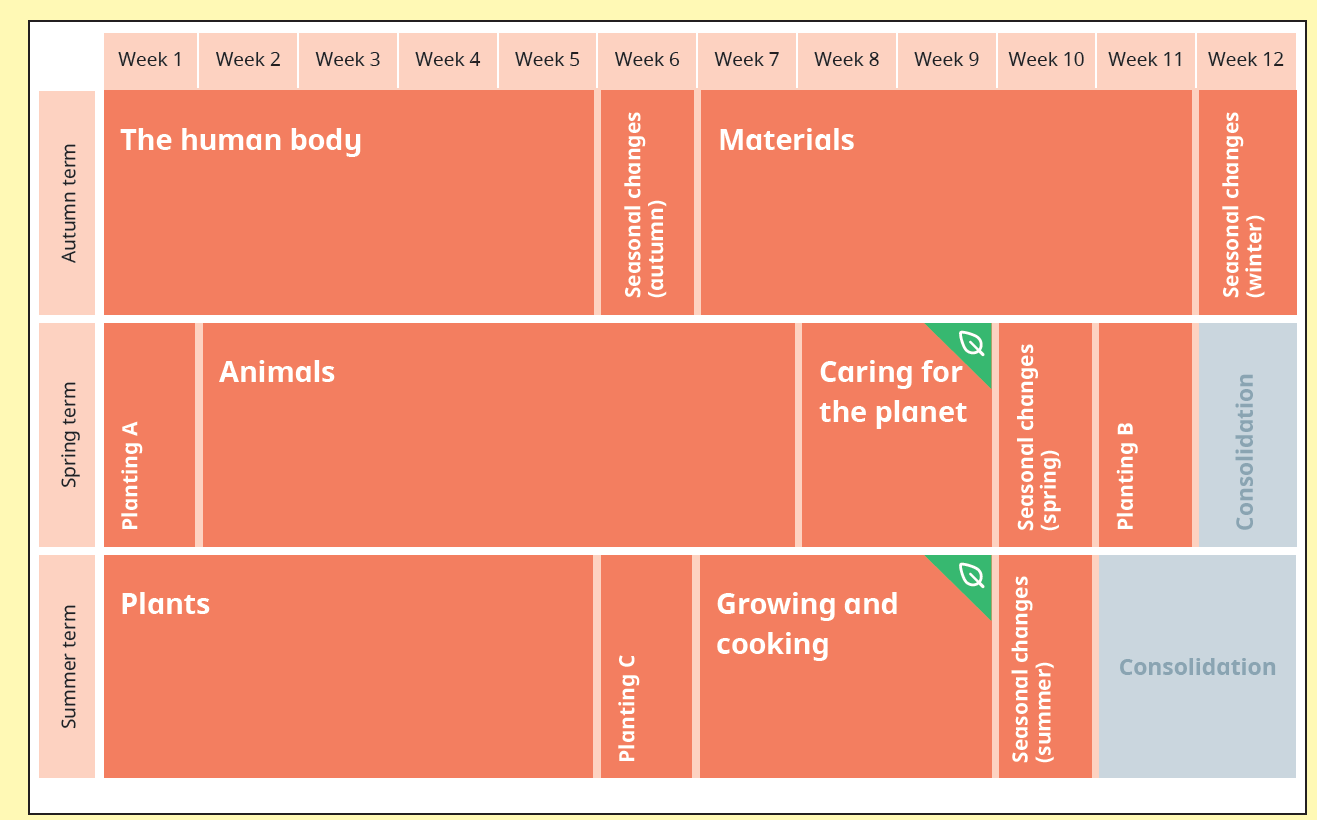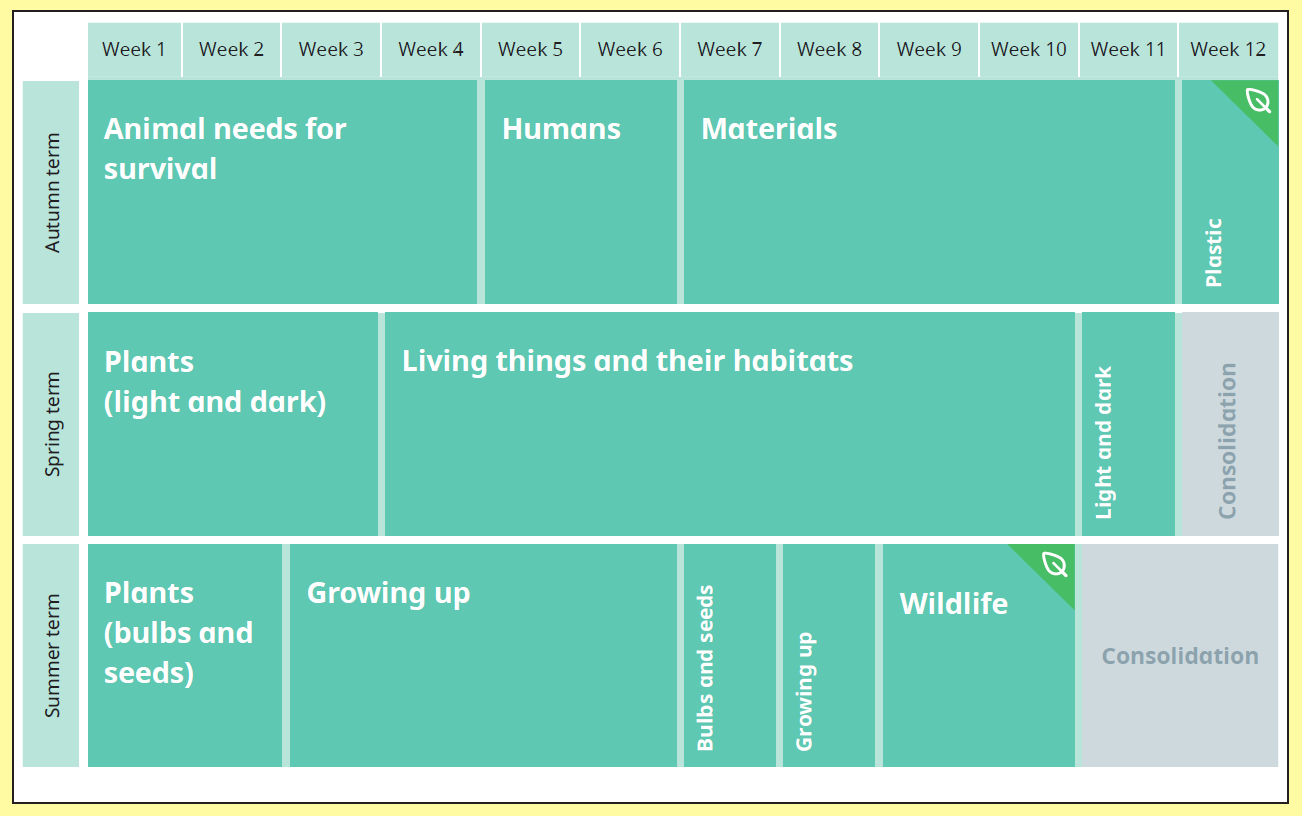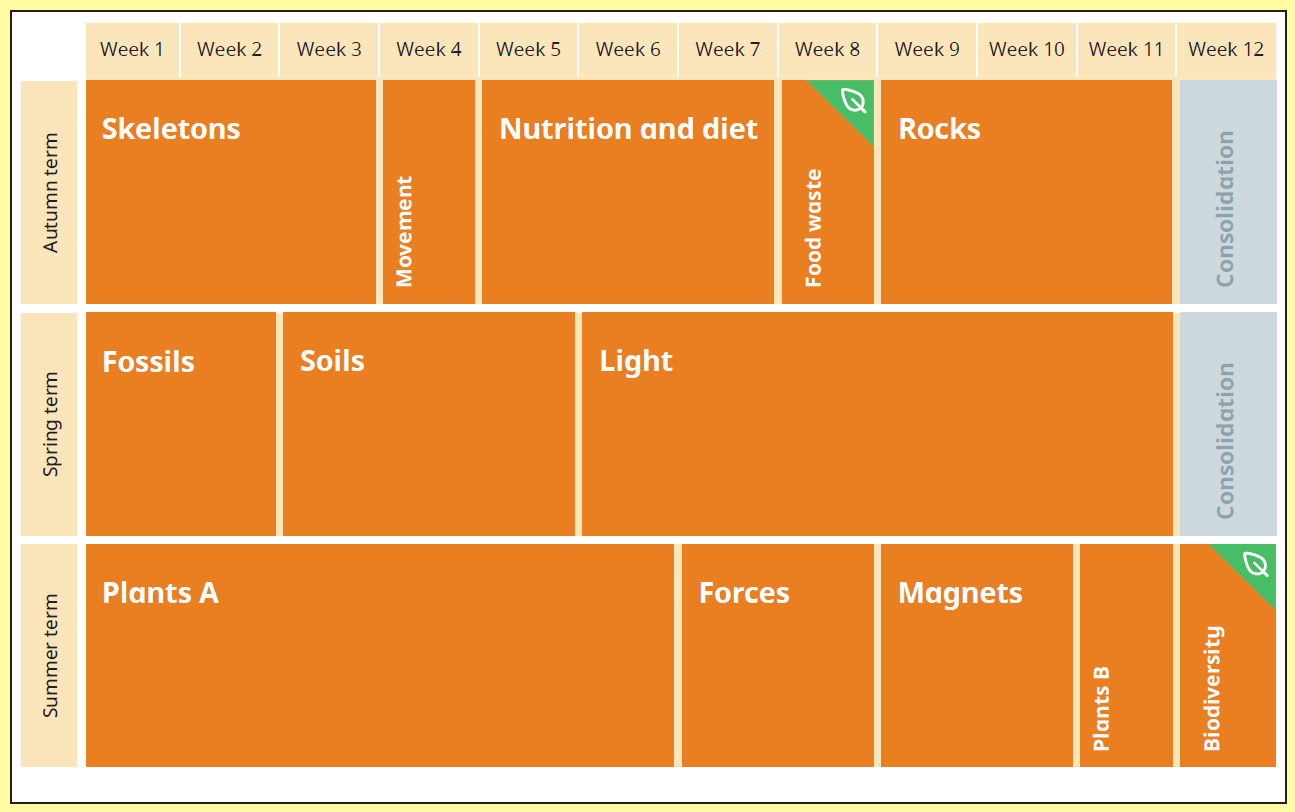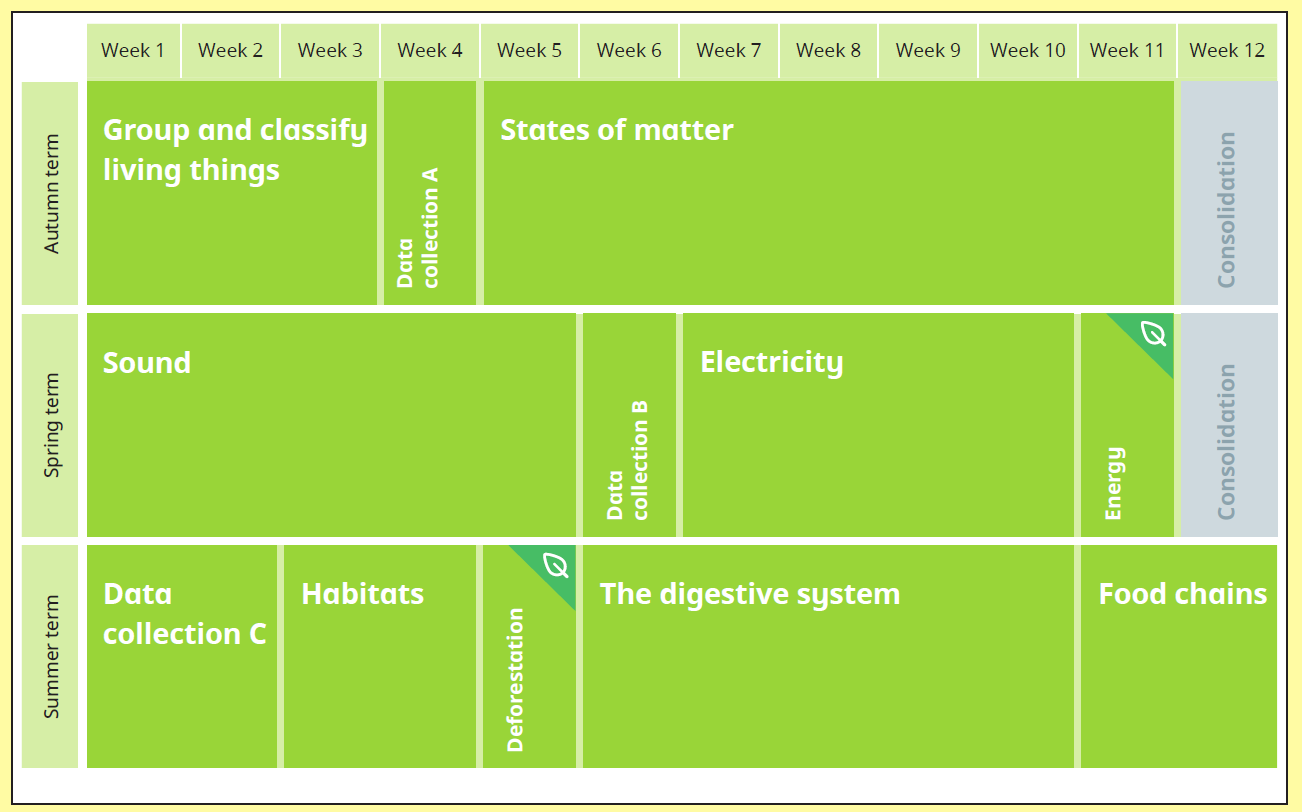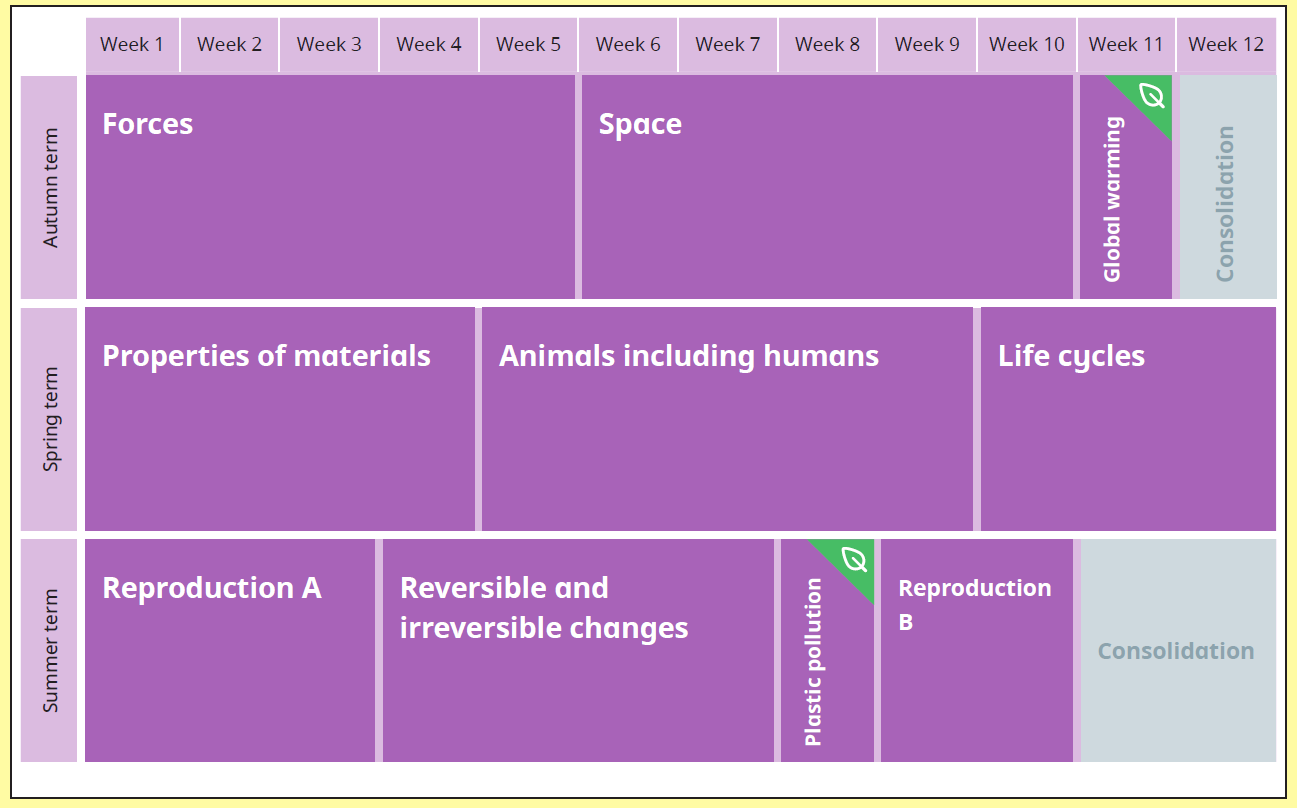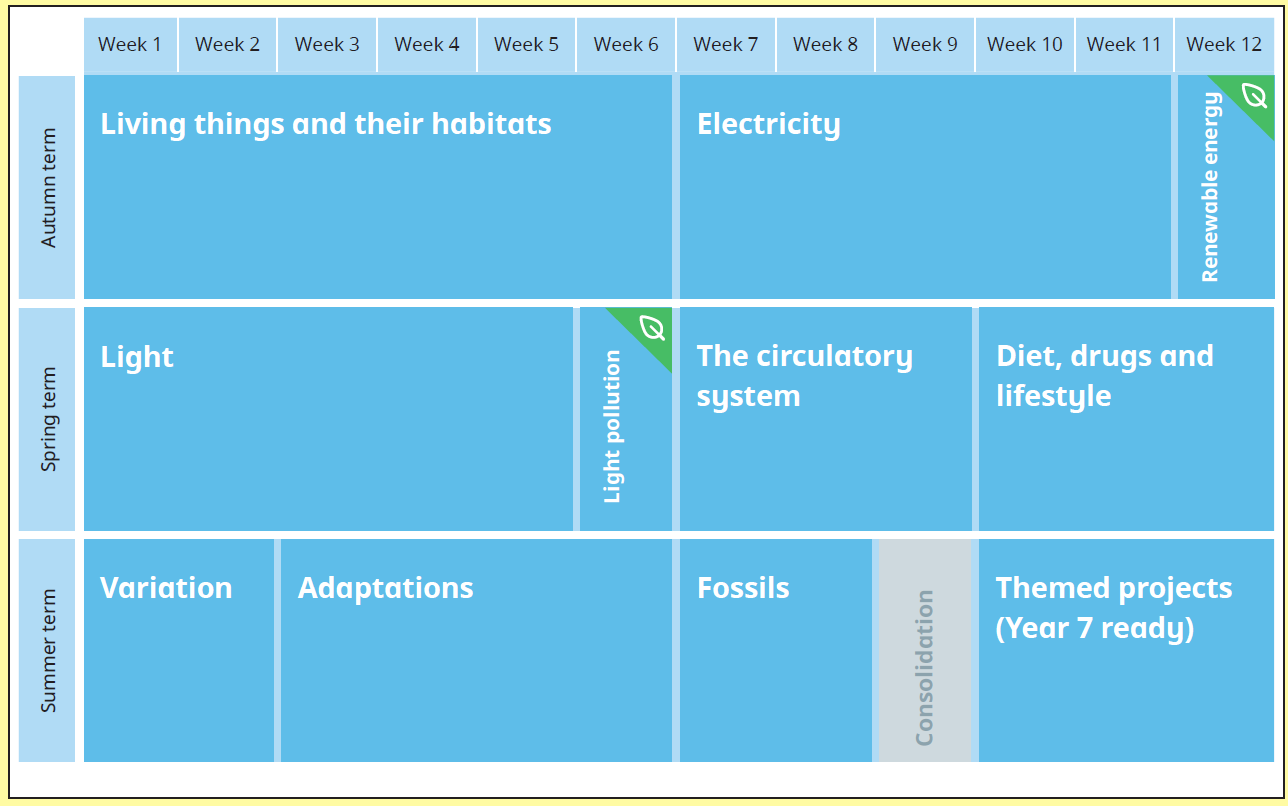 Why not take a look at some of the wonderful work our pupils have been doing?
Pupils at Dunkirk love learning about science in practical ways! Wonderful discussions, questioning and scientific experimentation ensure that all pupils have the vocabulary, knowledge and confidence to talk about natural phenomenon.
Year 1: Classifying animals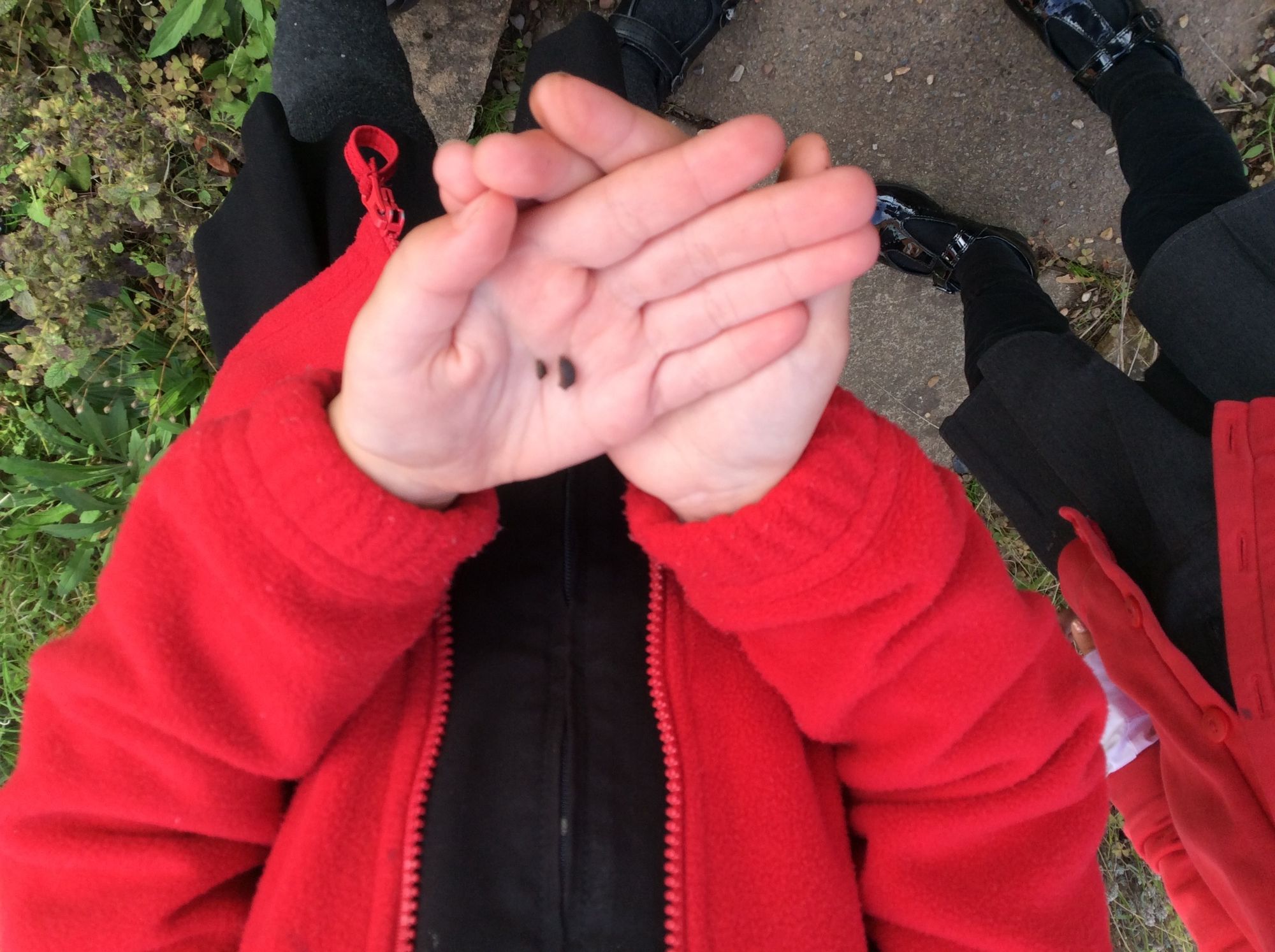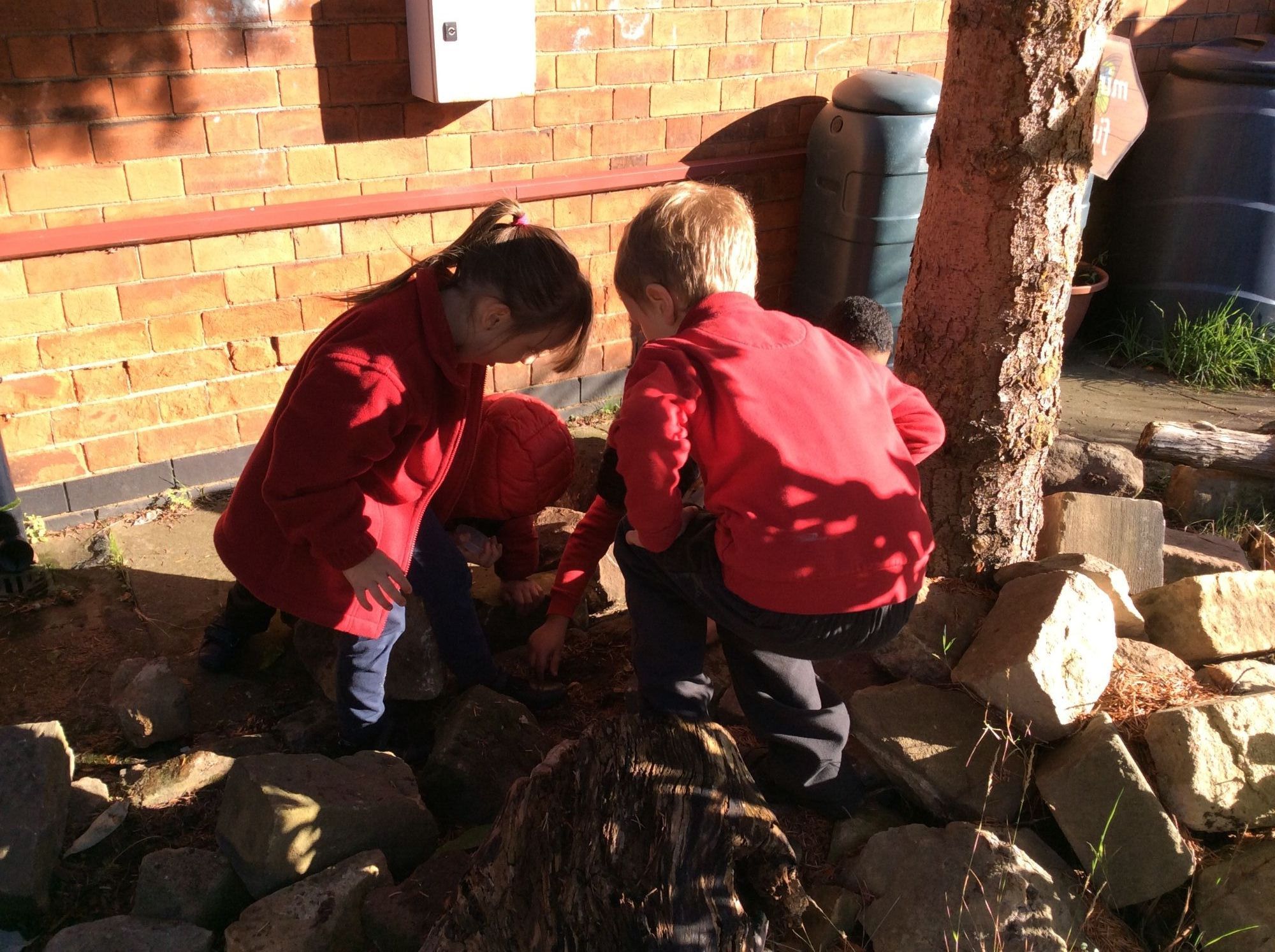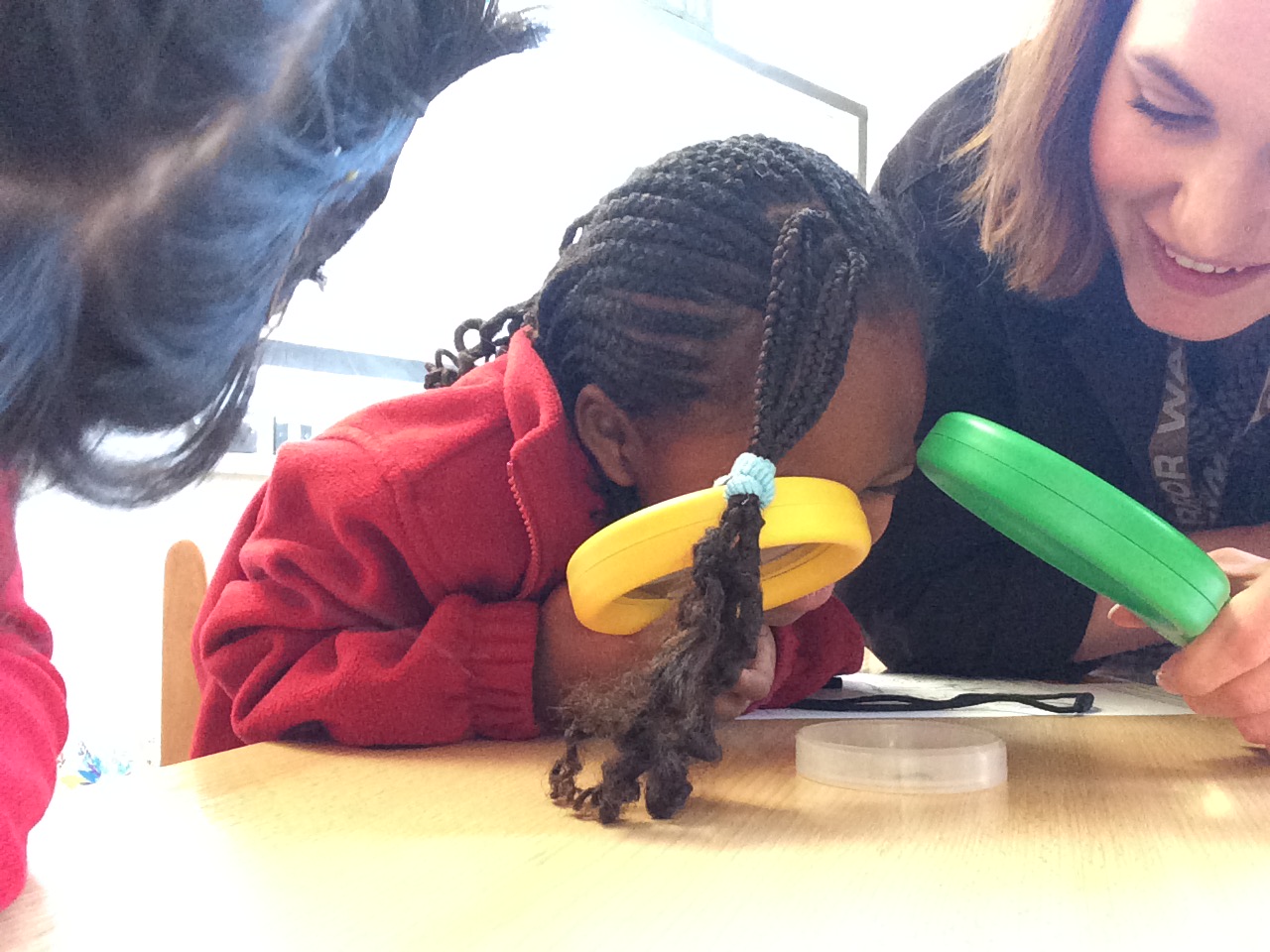 Year 1: Comparing materials - which materials mix and which don't, recording our predictions and which materials will keep Teddy dry?