Science

Welcome to the Dunkirk Primary School Science page! Here you will find all the information you need to know about your child's scientific learning journey, including; why we teach science, how it is taught through school enabling your child to get better at science and the impact the science curriculum has.

In order to support your child on their journey, moving from a novice scientist to an expert scientist, we ensure that the following intent is embedded across your child's learning journey.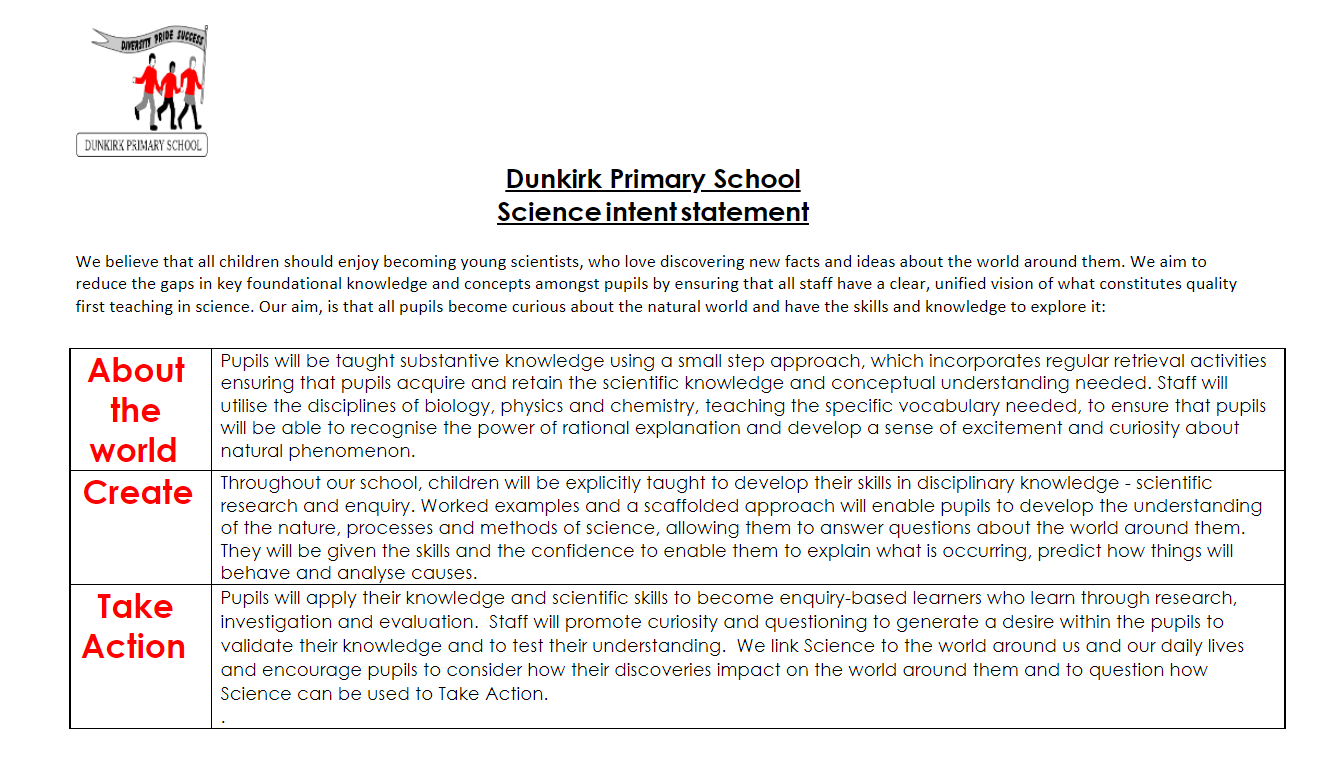 Our progression of skills outlines the specific learning that your child will receive in each year group.
Why not take a look at some of the wonderful work our pupils have been doing?
Pupils at Dunkirk love learning about science in practical ways! Wonderful discussions, questioning and scientific experimentation ensure that all pupils have the vocabulary, knowledge and confidence to talk about natural phenomenon.
Year 1: Classifying animals