School Council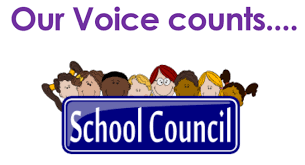 Pupil Voice is very important at Dunkirk Primary School. Learning how you can make a difference and understanding the difference between wants and needs are key skills. We also want our children to understand the principles of democracy. The School Council is made up of two pupils from each class years 2 – 6. Heidi Hollis (Head teacher) chairs the meetings and makes sure that everyone in school is kept informed of their activities. Each class holds an election for the positions at the beginning of the new school year. There is an action plan with a learning based focus and then the Council identifies another priority area based on suggestions from their class. The School Council also has to feed back to governors about the impact of their action plan.
School Council Priorities
19-20 Learning is important /understanding our behaviour.
20-21 Understanding how we learn/developing our camus identity.
22-23 Mental Health and well-being.