Rowan ​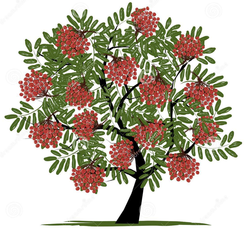 Welcome to ROWAN!!!

I'm Mr Collins and I am Rowan class teacher. I work alongside our amazing TA, Mrs Nazia! The only time I won't be teaching in Rowan Class is Wednesday afternoon, as this is my planning time. This is covered by the same teacher each week, Ms Ra, along with Mrs Nazia.

PE
PE will be on a Monday and a Thursday. Each term the children will be attempting new sports. In order to help the children succeed in each new sport they try, PE kit is vital. They should be able to access PE confidently, safely and comfortably. Therefore, it is essential that the children have appropriate PE kit for both indoor and outdoor use.
It can include:
Trainers/plimsolls
Socks
T-shirt
Jumper (without hood)
Shorts
Jogging/tracksuit bottoms/leggings
Reading Books & Homework

Reading books should be brought to school daily. The children should be reading every day at home and at least twice a week to an adult at home. Every time they read they should complete their reading diary and each time. The children should also complete the 'learning tools' for every page. When their diaries are complete, the children recieve an award from Mrs Hollis.
Homework will be sent out on a Friday. It will include spellings, Maths, English and topic, depending on what we have been doing in class that week. This should be brought back into school on a Wednesday and will be checked. If the children do not have their homework completed and in school by the Wednesday then they will be completeing this in their golden time the next Friday.

Water & Snacks

Could you please ensure that children bring a named water bottle to school with them each day. As we no longer have milk and fruit once children reach Year 3. We suggest a healthy snack for playtime e.g. a piece of fruit or vegetable sticks.
Finally please feel free to ask us any questions or come and talk to us at any time. We have an open door policy. We like to talk about the children's achievements and learning journey throughout the year, rather than waiting until their is a problem or waiting for parents consultations.

Look forward to meeting you all,

Mr Collins and Mrs Nazia
Rowan Class Team!