Physical Education

Welcome to the Dunkirk Primary page for Physical Education! We are truly passionate about Physical education and believe that EVERY child is entitled to high-quality physical education.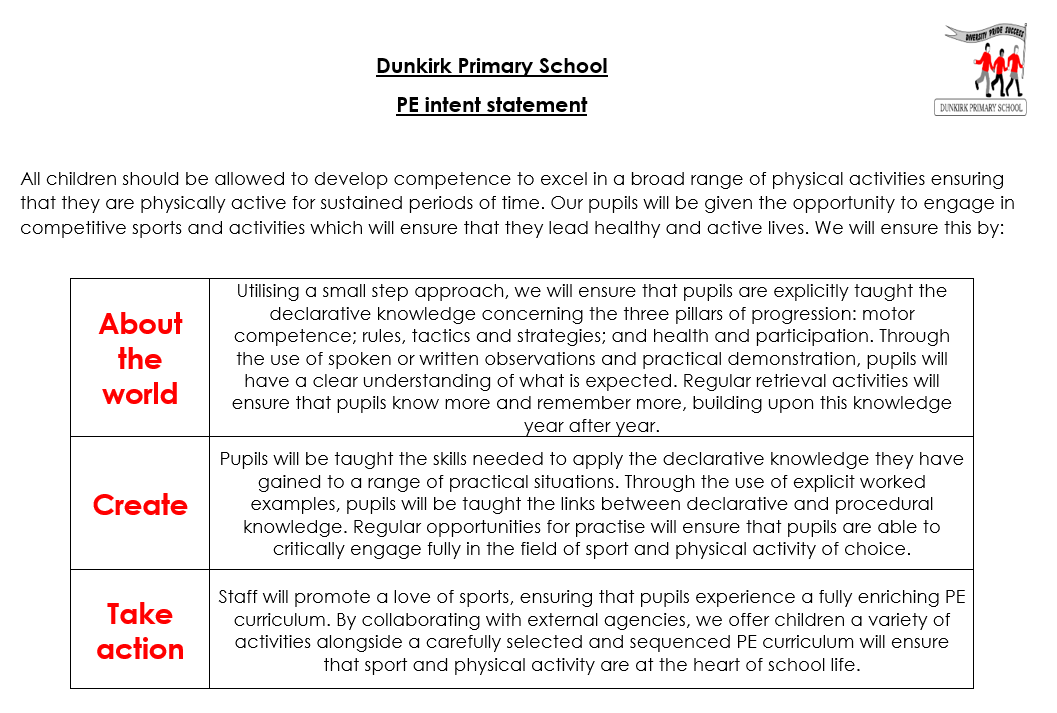 Which sports will my child be learning when?

If you would like to know more about the skills progression in each area of learning, please click on the following links:
Early Years Key Stage 1 Lower Key Stage 2 Upper Key Stage 2
National Curriculum requirements for swimming and water safety:
We use our local swimming baths at The Lenton Centre to teach our children to swim. By the end of Key Stage 2 they should be able to:
swim competently, confidently and proficiently over a distance of at least 25 metres
use a range of strokes effectively
perform safe self-rescue in different water-based situations.