Dunkirk Primary School's Book Club
Yvonne Williams runs Bookclub at the Highfields Campus and Julie Clay and Nazia Naheed run the the Abbey Campus club.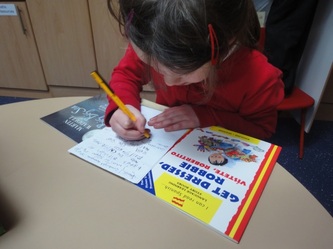 Children from Year 1 to Year 6 have enjoyed choosing, saving and purchasing a wide range of books suitable for their ages and stages of development. Books cost from as little as 50p to £1.60.
Providing pupils with their own bank book teaches them about saving. Every deposit is recorded so they can see their savings grow. When they have enough to buy their chosen book, this amount is deducted from their savings and they begin to save for their next one.
We purchase books specifically requested by pupils, the must have reads, best sellers, first reads, reference books, activity books, fun fiction titles and collections, all helping your child to choose the right book.
So why not enjoy some one-to-one time by sharing the books your child has purchased. Reading with and to your child enables them to hear richer, more complex stories that they may not be able to read themselves. This builds their background knowledge, extends their vocabulary and provides opportunities to ask about words they do not understand.
Reading helps to create a wonderful bond as you discuss the story, look forward to reading the next instalment each night and wonder together in between reading session what will happen next. This encourages a love of reading and books. Similarly, once your child can read independently, Book Club helps to make sure that they enjoy and keep reading.
For any questions, queries or if you would like your child to join Book Club, we will be only too happy to help.
Mrs. J. Clay, Ms Y. Williams and Mrs N. Naheed.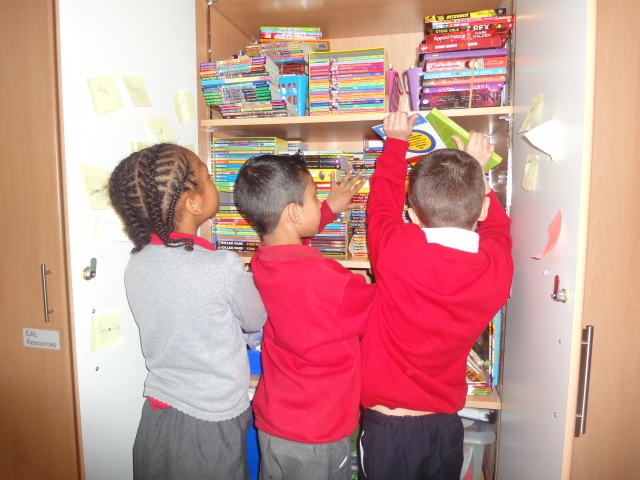 The excitement of looking for new books!
For some general reading advice and tips for 3-7 year olds or 7-11 year olds please visit: http://www.oxfordowl.co.uk/GetReading