New Street signs designed by Dunkirk pupils
We are really pleased with the two new Dunkirk and Lenton street signs which have just gone up - one near each school campus - which were designed by the present year 6 children, working with Claire Simpson.
This project is part of our on-going community work and part of our commitment to being a strong part of the Dunkirk and Lenton community. The children worked with Miss Claire to design lots of different ideas for the signs - they spent a lot of time out in the local area looking at the buildings, wildlife and features that are a key part of Dunkirk and Lenton. They did lots of drawings whilst outside and then back in class they added lots more ideas with paints, collage and using real leaves to gather textures. The children looked at lots of examples of street signs and created their own ideas for shapes and actual layout for the Dunkirk and Lenton signs. Miss Claire then scanned all the drawings and digitally collaged them together - so that the final sign designs had elements from many different children.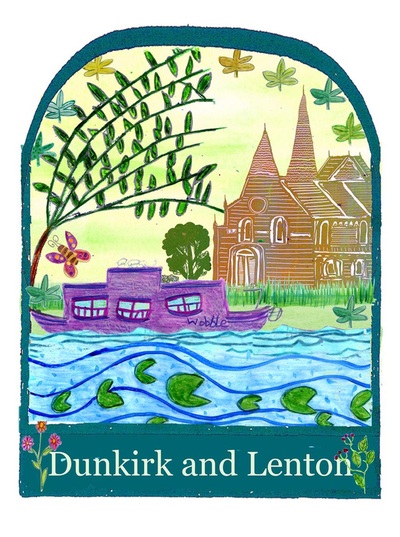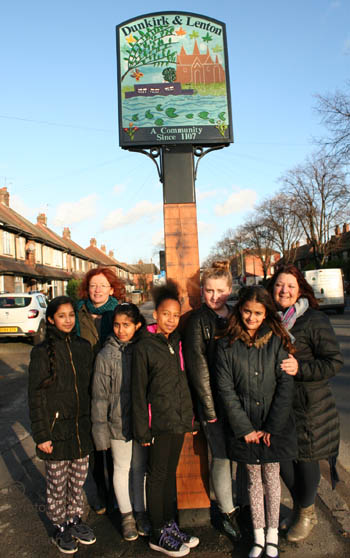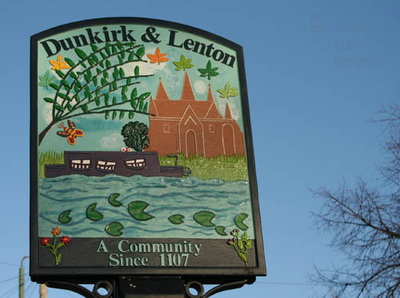 On the last day of term in December 2014 we celebrated the signs going into place together with Councillor Sarah Piper, who instigated the project with the school. There is one sign on University Boulevard and one on Lenton Boulevard. The project was in partnership with Nottingham City Council and NET. Huge thanks to everyone involved.