Baby Bear runs away!
Goldilocks and the three bears came to visit our shared area. They set up home, lit the fire and ate lots of porridge, (made by the children or course!) Baby Bear left Apple Class a note to say that he had run away, but where could he be? At the park maybe? Off we went to try and find him! We're going on a bear hunt!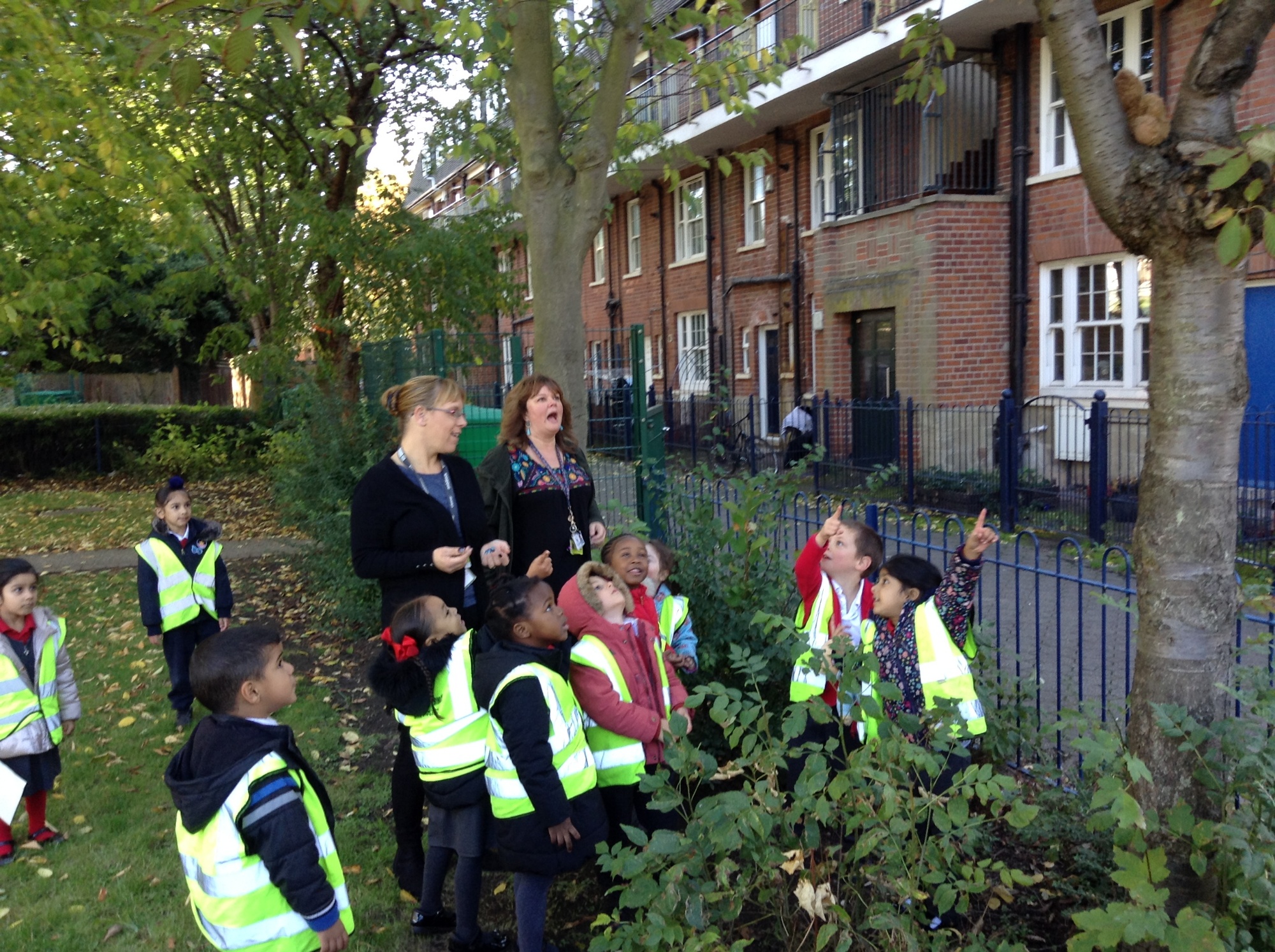 We found Baby Bear!!! He's up in the tree. How did he get all the way up there?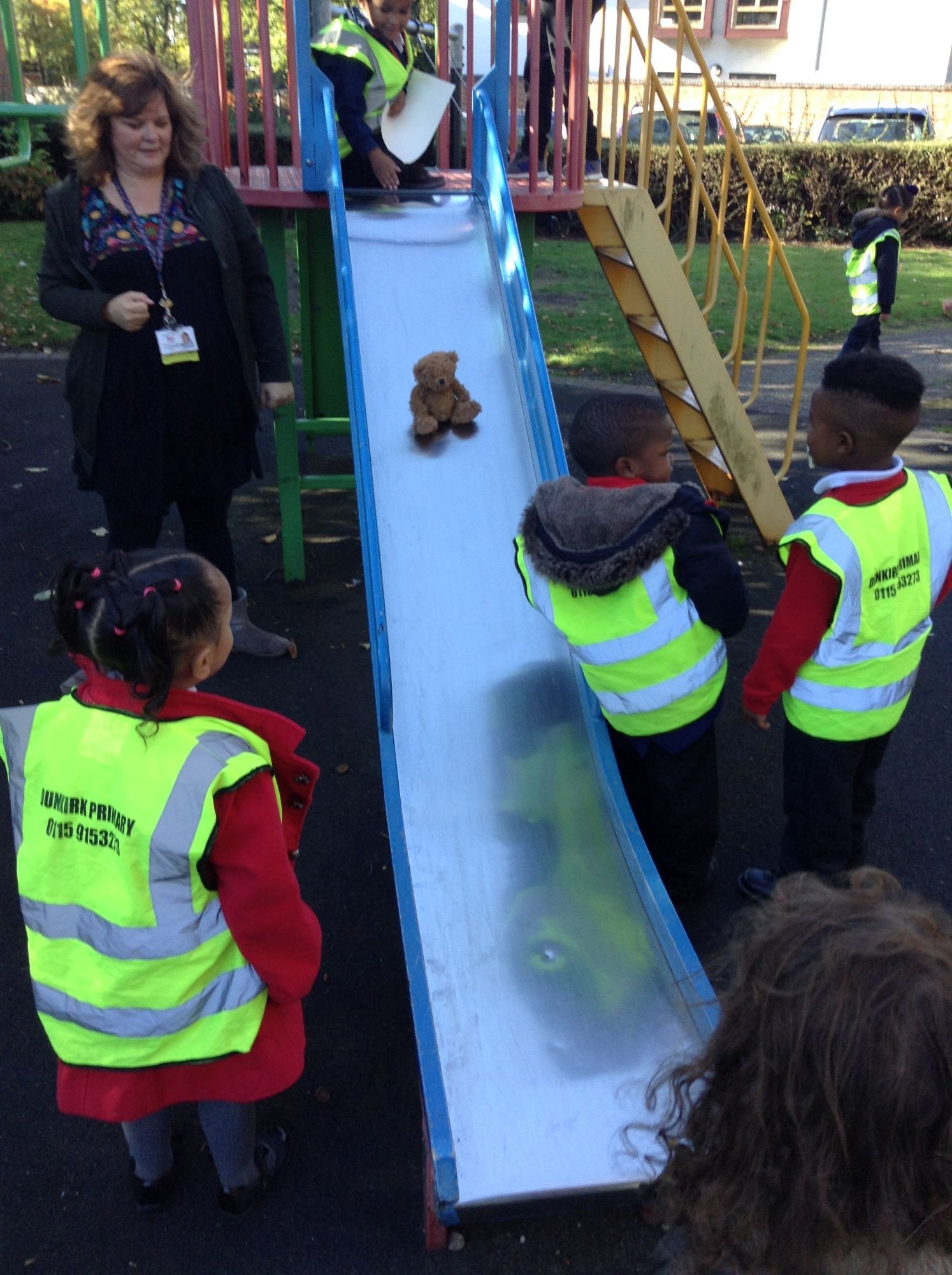 Baby Bear has fun on the slide... and the swing!