Local Newspaper reports on our link with Finland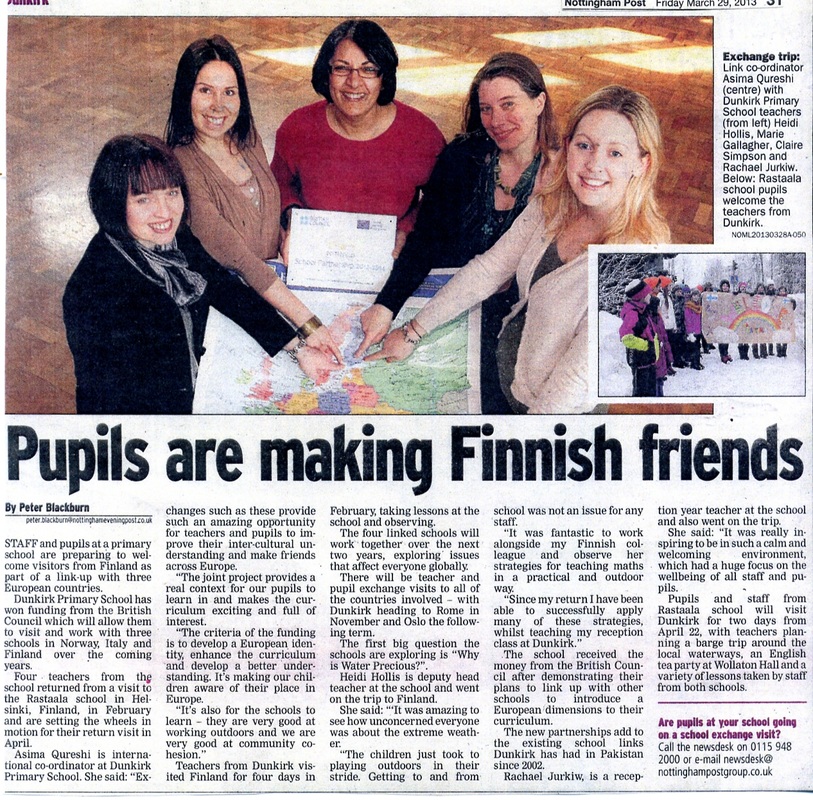 It's been an amazing and inspirational time in Finland. Rastaala school, in Espoo (near Helsinki), gave us such a wonderful welcome and we have returned with so many ideas and thoughts. It was wonderful to use skype to talk with everyone back at Dunkirk.

Below are a few more images from our time there – more to follow.