Explorer Biographies - Final Versions, 22/7/20
Summer 2: Explorer Biographies, 22/7/20 - Showcase of your final pieces of writing
Explorer Biographies
Please send in your biographies so that they can be showcased on this blog page.
---
Biography: The Life of Toby Joe
Author: A, Banyan
Toby Joe, who was known for his bravery and also his amazing invention that was able to stand the heat of 3500oC, swam into a volcano with a group of people in a helicopter watching him.
Born on 4th May 1961 in California, the young boy was called a Nerd because he studied too much. He continued with studying as he knew that video games were boring and he never had any interest in them.
He started studying volcanoes and how hot they could get, so he wanted to see if it was possible to go into a volcano.
At the age of 18, he was asked to join a group of scientists so he could become a researcher and finally make some money. He immediately accepted the chance for this job and the next morning he was given the location where and he had to go for his first day. He told his trusty squad that his objective in life was to go into a volcano and not die from the heat. The whole squad liked the idea and wanted to help Toby get the equipment he needed.
---
Biography: The Lost Island of Emily Davidson
Author: J, Larch class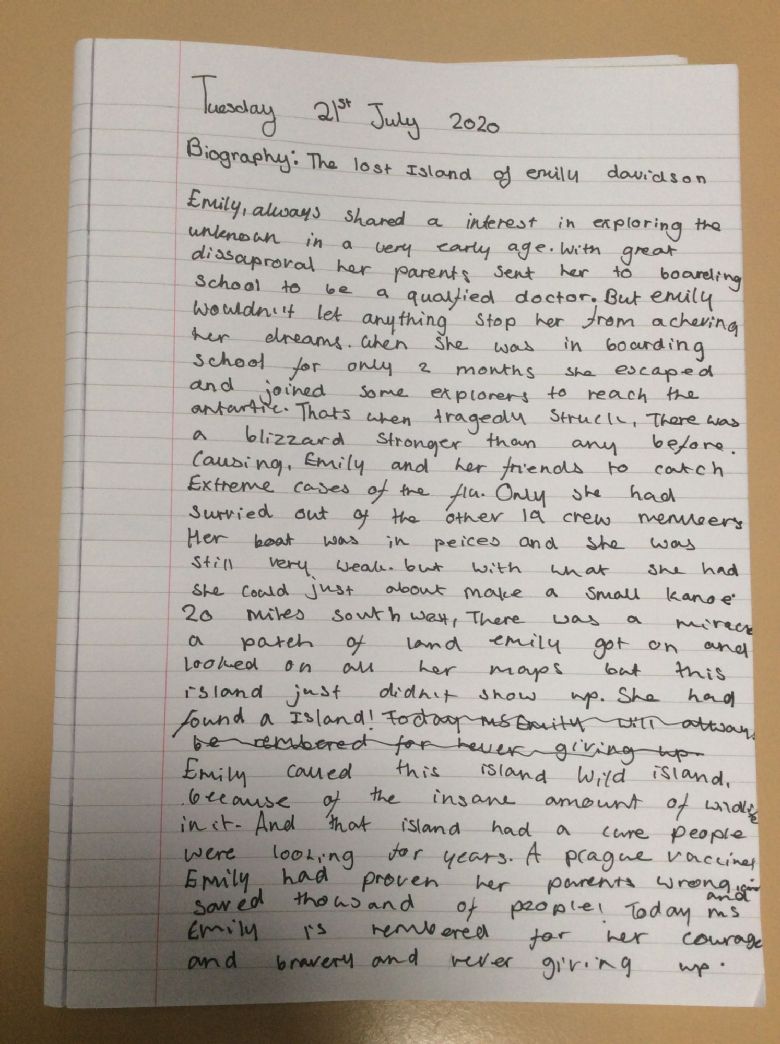 ---
Biography: Across Antarctica
Author: Lava. Banyan class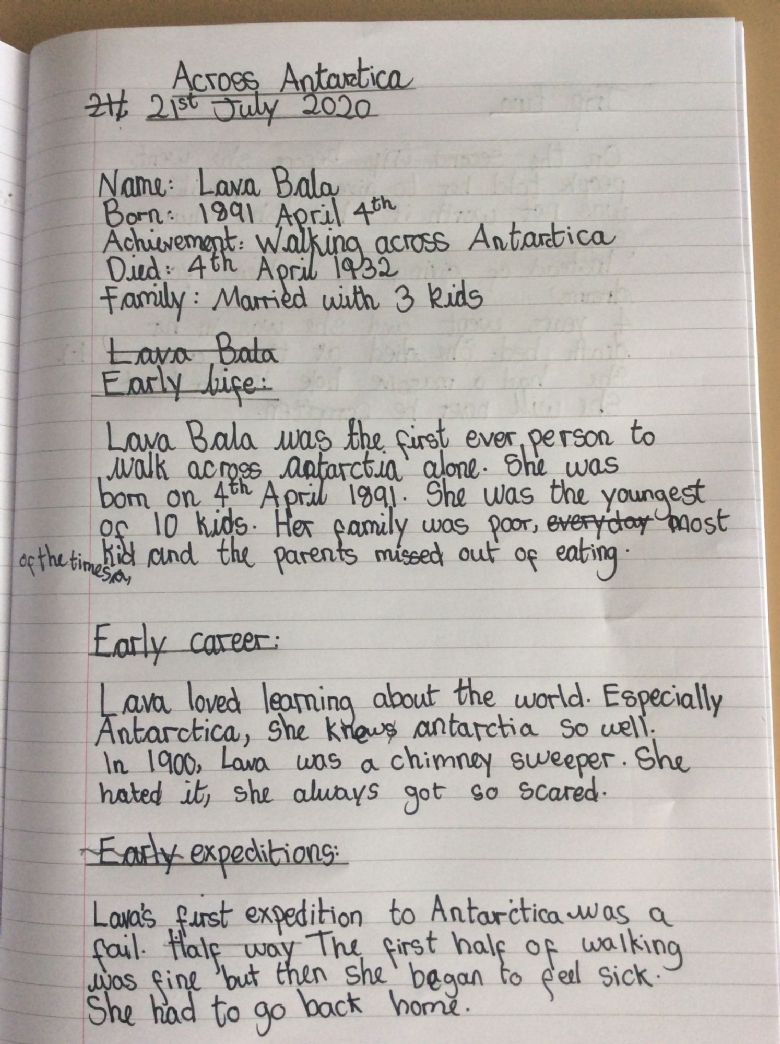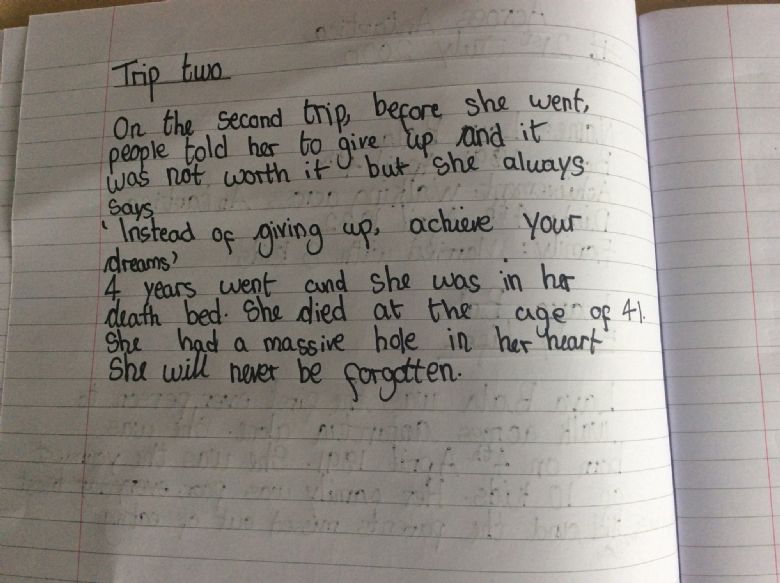 ---
Biography: Josh the Unforgiving
Author: L, Banyan class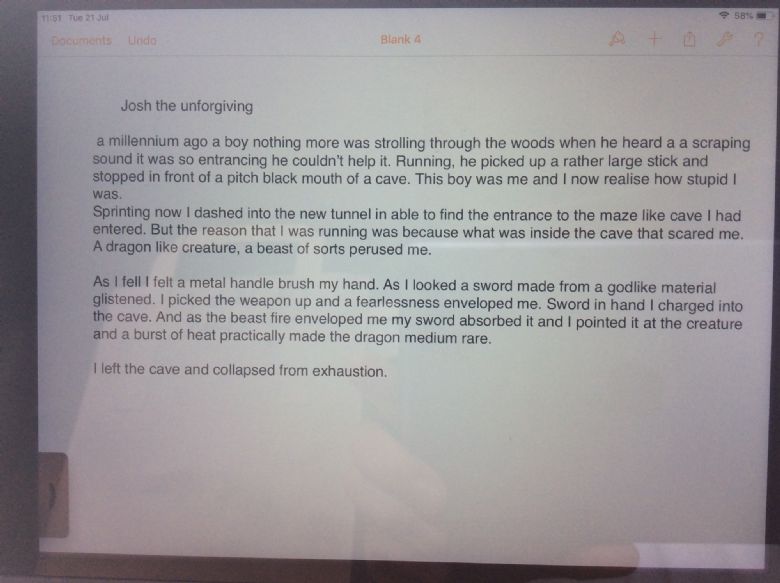 ---
Biography: The First Teenager to go to the Antarctic
Author: Yad, Banyan class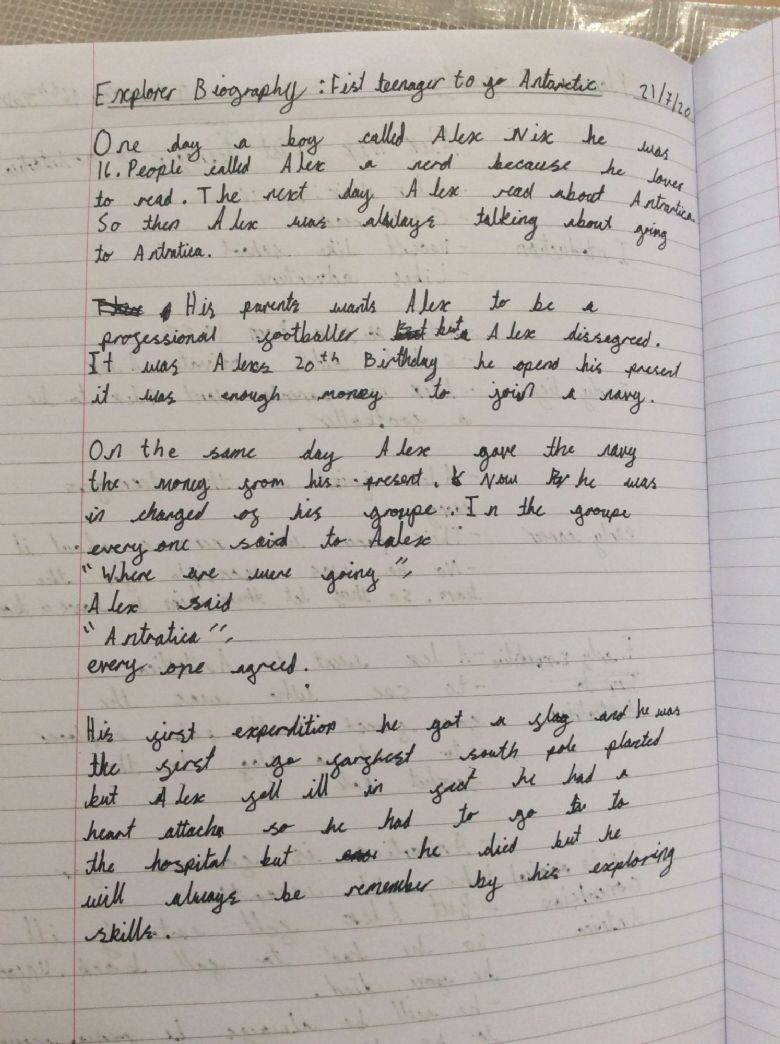 ---
Biography: Barrett - The Antarctic Conqueror
Author: Miss B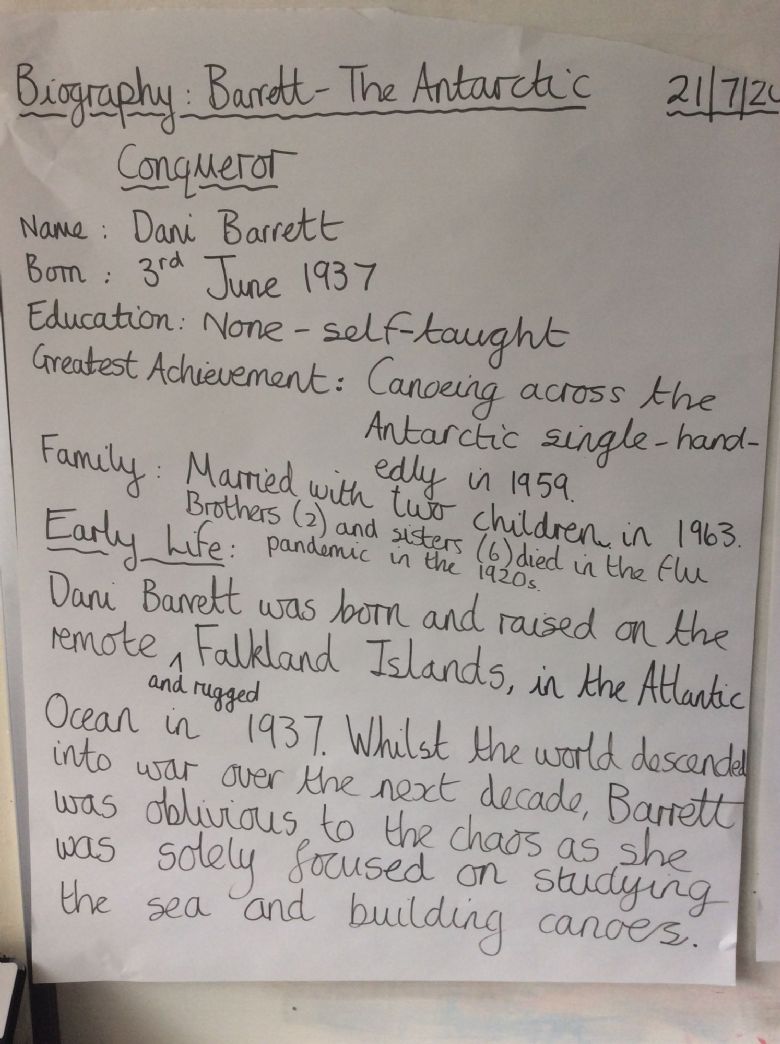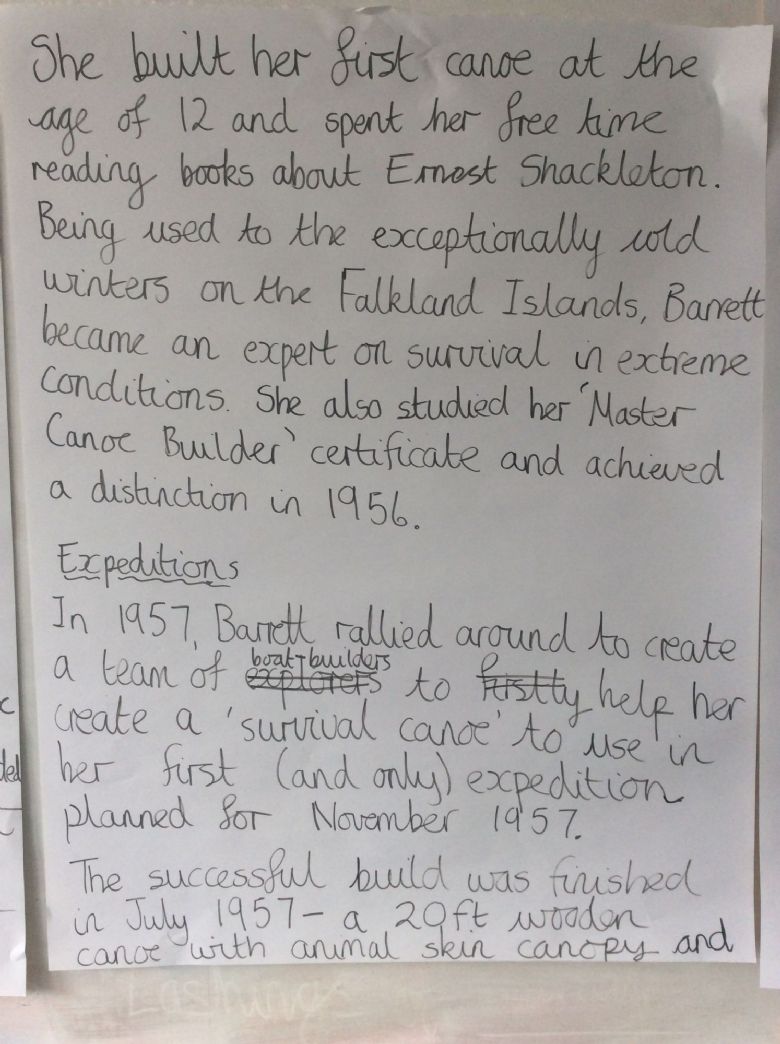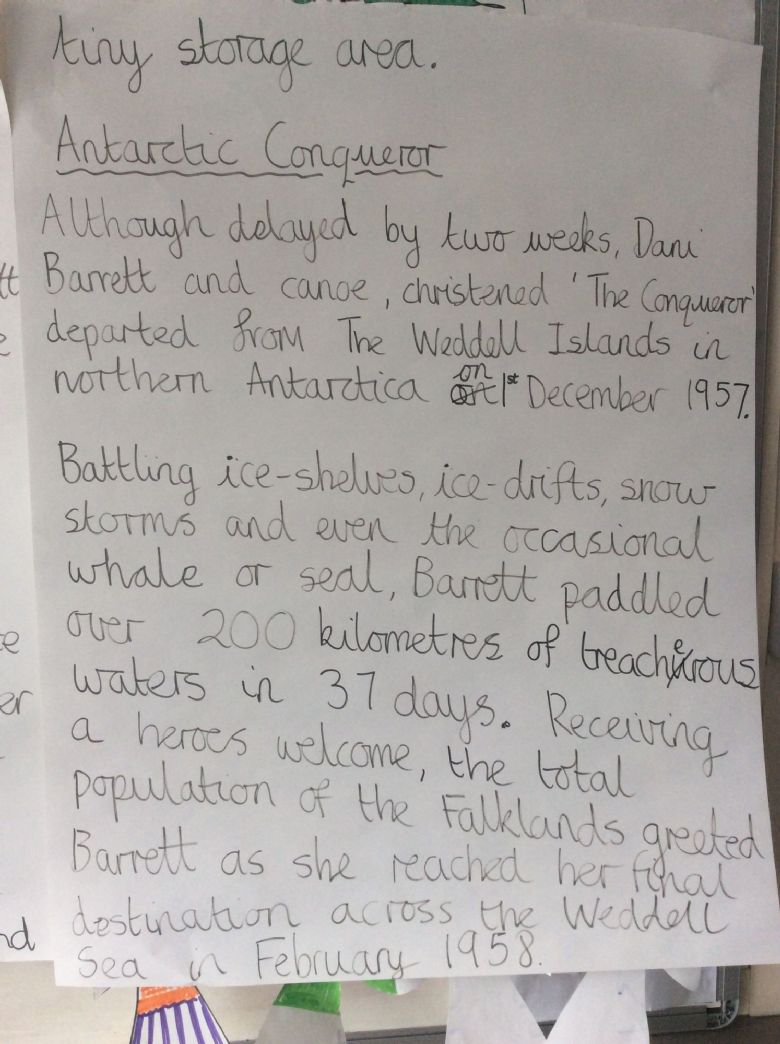 ---
Biography: The Antarctica Conqueror
Author: Sienna, Banyan Class