Summer 2: Writing - Adventure Story, 29/6/20
Summer 2: English - Writing Adventure Story - Day 11, 29/6/20 - Planning
Instructions for Day 12, Adventure Story, 29/6/20
The focus of today's lesson is around planning your ideas for your own adventure story.
Here is an example of a completed plan. This might help you with your own ideas: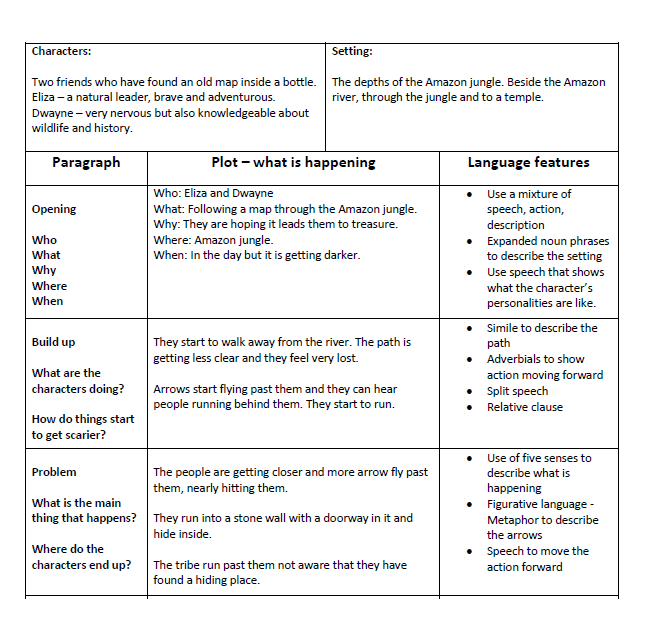 The planning continues with the 'resolution' and 'ending' or conclusion: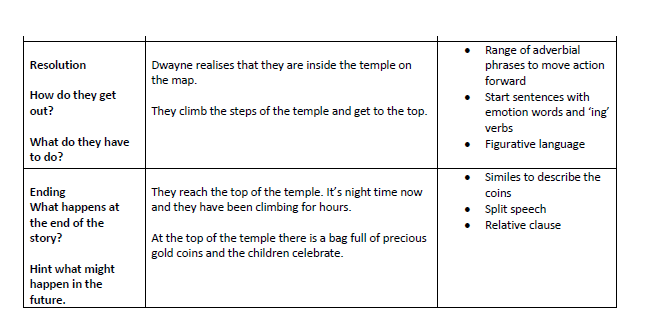 A blank planning grid is given as an attachment so open up the document called: 'Planning grid for adventure story' at the bottom of this blog.