Summer Term: English Unit - Explanations 20/5/20
Summer Term: Explanations - The Heart and the Circulatory System, Lesson 3 on 20/5/20 - Semi-colons and Dashes
Instructions for Lesson 3 on 20/5/20
Reading: Fluency Practise
* Open up the attachment called 'WAGOLL text read and say missing key vocabulary';
* Read the whole text (you should be very familiar with it by now);
* Where you come across a blank space like this: .........................., a key word is missing so can you use the context to say the missing key vocabulary?
How many key words did you correctly say? Let me know.
---
Writing: Semi-colons and Dashes
Rules for using a semi-colon or a dash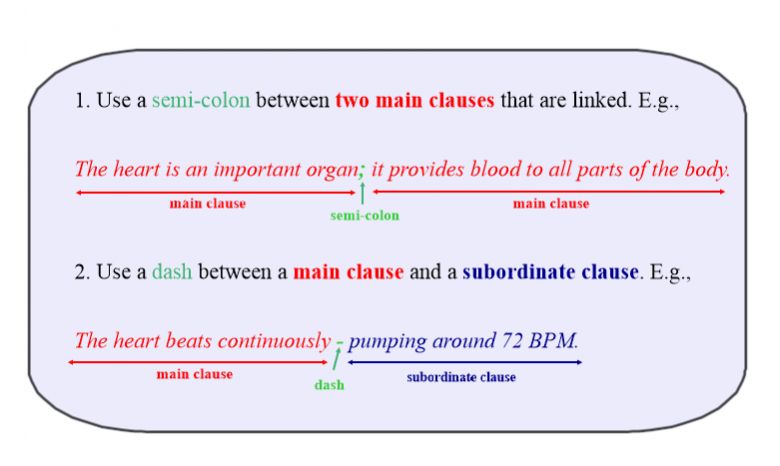 * Open the attachment below called 'Semi colon dash match the clauses';
* Have a go at matching one clause to another by using either a semi-colon or dash as the clause punctuation;
* You can write your answers down OR if you have a printer, you can print out the work, cut the clauses up and then match them together - whatever is best for you.
* Answers - open the attachment called 'Answers semi colon dash match clauses' to blue review your work.