Summer Term: English Unit - Explanations, 18/5/20
Summer Term: Explanations - The Heart and the Circulatory System: Lesson 1 on 18/5/20
Instructions for 18/5/20
Warm up: Talk Cards
* Think - say - repeat. Use each talk card to construct a sentence of any form (single clause or multi-clause). Aim to include as much of the vocabulary in each sentence as you can.
EXTRA CHALLENGE: Include either a semi-colon or dash in your spoken sentence! Please don't write anything down.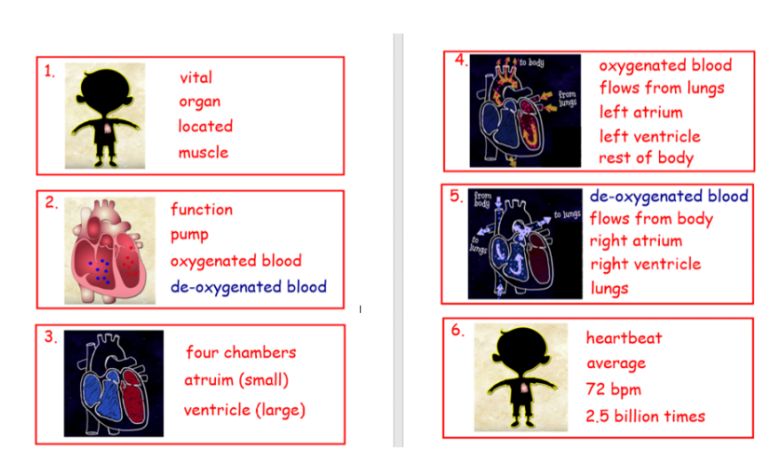 ---
Writing: Comprehension - Key Vocabulary Out of Context
* Open the attachment below called 'Comprehension Questions Key Vocabulary out of context';
* You will find a set of questions related to the red key vocabulary in the WAGOLL but this time, it is taken out of context (so questions are NOT about the heart and the circulatory system);
* Answers - as answers will vary, have a go at marking your work and let me know if there are any problems.