Summer Term: English Unit - Explanations 12/5/20
Summer Term: Explanation Unit - The Heart and the Circulatory System Lesson 2 on 12/5/20
Instructions for Lesson 2: The Heart and the Circulatory System - 12/5/20
Reading: Expression and Fluency
* Open the attachment called 'WAGOLL text The Heart and Circulatory System';
* Practise reading each paragraph out loud focusing on being able to read the key vocabulary in red.
---
Writing: How to draw a human heart - instructions
* Open the attachment called 'Instructions how to draw the human heart';
* Get your work from Monday 11th May's afternoon art lesson. Here's my example: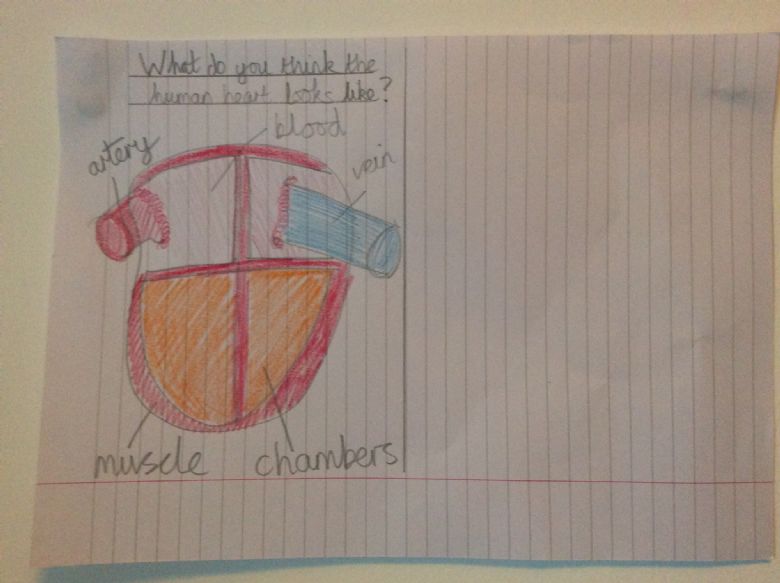 * On the right hand side of your drawing, follow the instructions and have a go at drawing a human heart carefully following each step.
* Compare: How does your drawing of the human heart from yesterday compare to the drawing following the instructions from today's work? Can you give me three similarities and three differences?
---
Do send in your photographs of both drawings of the human heart. I can't wait to receive them.