Summer Term: Explanation Unit 11th May 2020
New unit: Explanations - The Heart and the Circulatory System
Instructions for Lesson 1: The Heart and the Circulatory System on 11th May 2020
Reading: WAGOLL text
Watch the video clip of the WAGOLL text being modelled.
Pause the video after each paragraph and have a go at reading the same paragraph out loud, practising your fluency and expression.
---
Writing: Understanding the Key Vocabulary (in red)
Open the attachment called 'WAGOLL text The Heart and Circulatory System'
Lots of things to do -
Draw out a table with four columns;
Column 1: Write out each key word;
Column 2: Find the word family for the key vocabulary; e.g., noun, verb, adjective;
Column 3: What do you think the vocabulary might mean?
* Column 4: Find the actual definition using a dictionary
Answers - see the attachment called ' below for the answers.
This might help you to set your work out but there is a copy attached below if you'd prefer to print it off: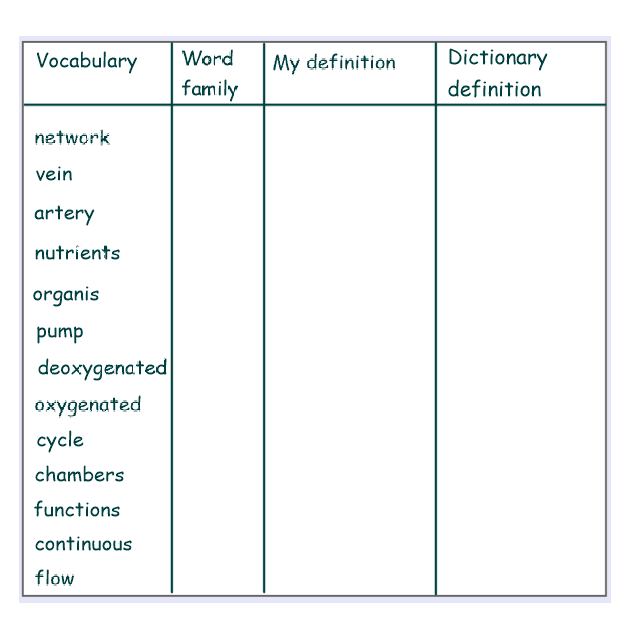 ---
Here are some excellent examples of the work received on 11th May 2020
Thank you to K and Y