Maple's Marvellous Adventure Around the World in Eighty Days! (Almost)
What a Journey we had!
Inspired by Jules Verne's Phileas Fogg, Maple Class, travelled around the world to learn about all the different and exciting biomes.
A biome is a large area characterised by its vegetation, soil, climate, and wildlife.
We voted for the poster we felt represented its biome the best. Which do you think does that? Why?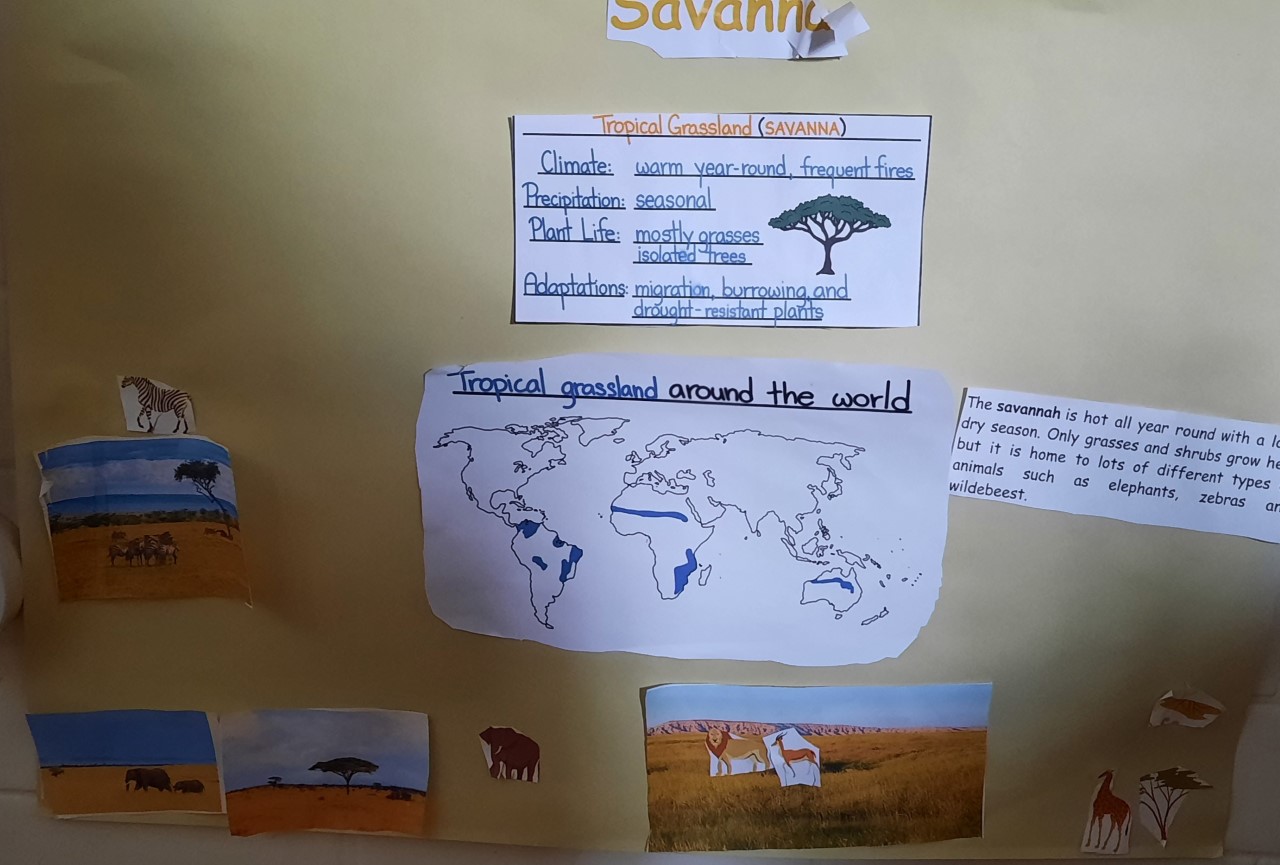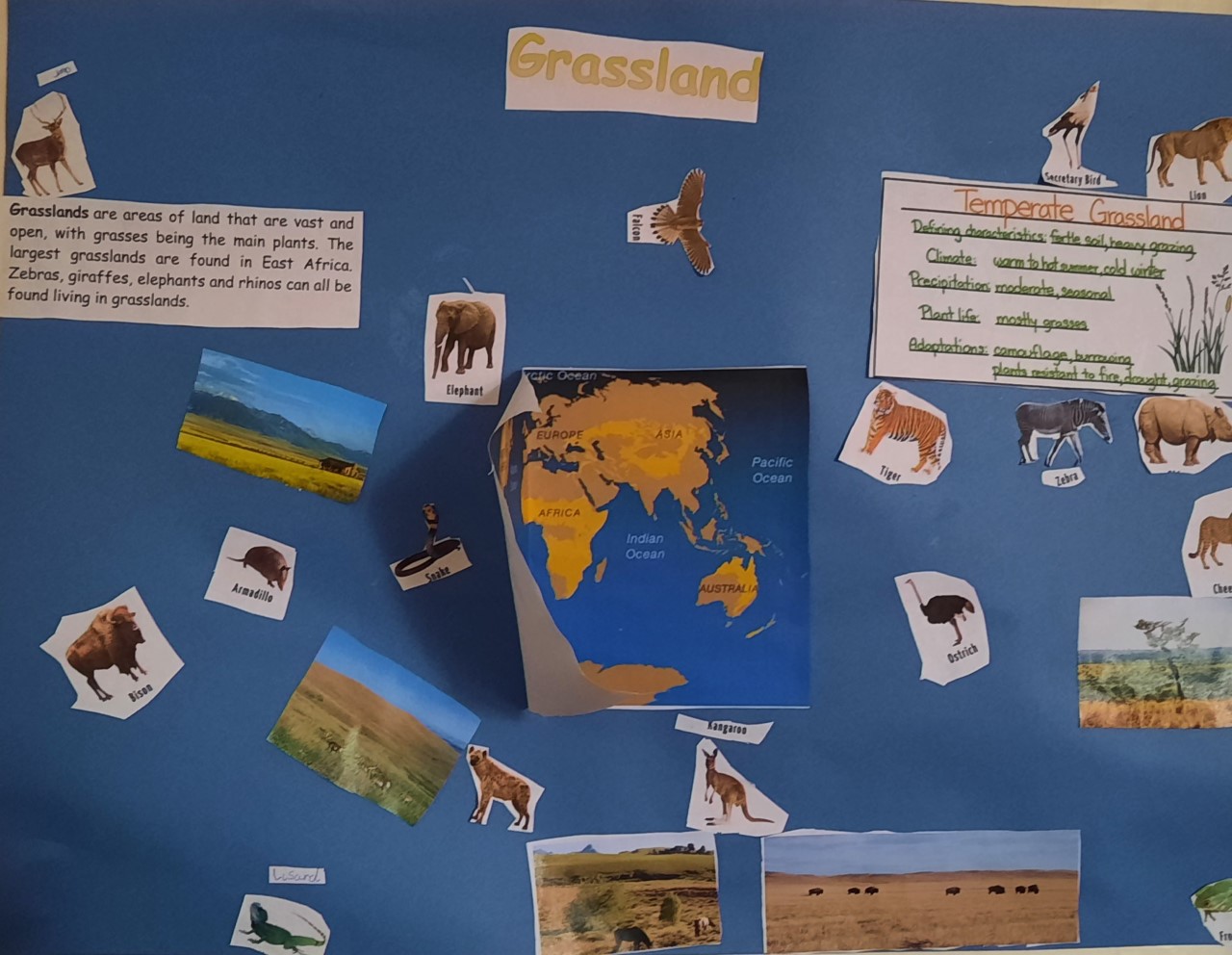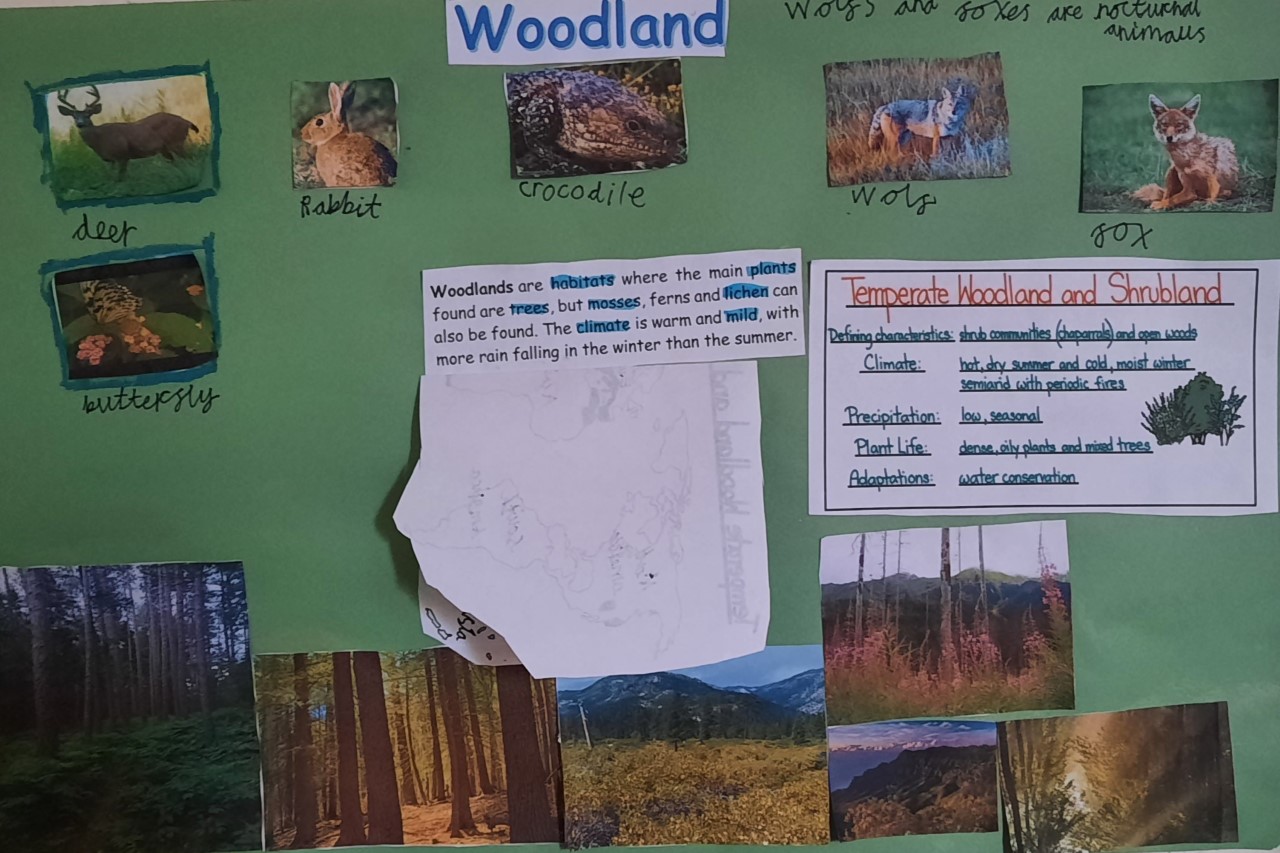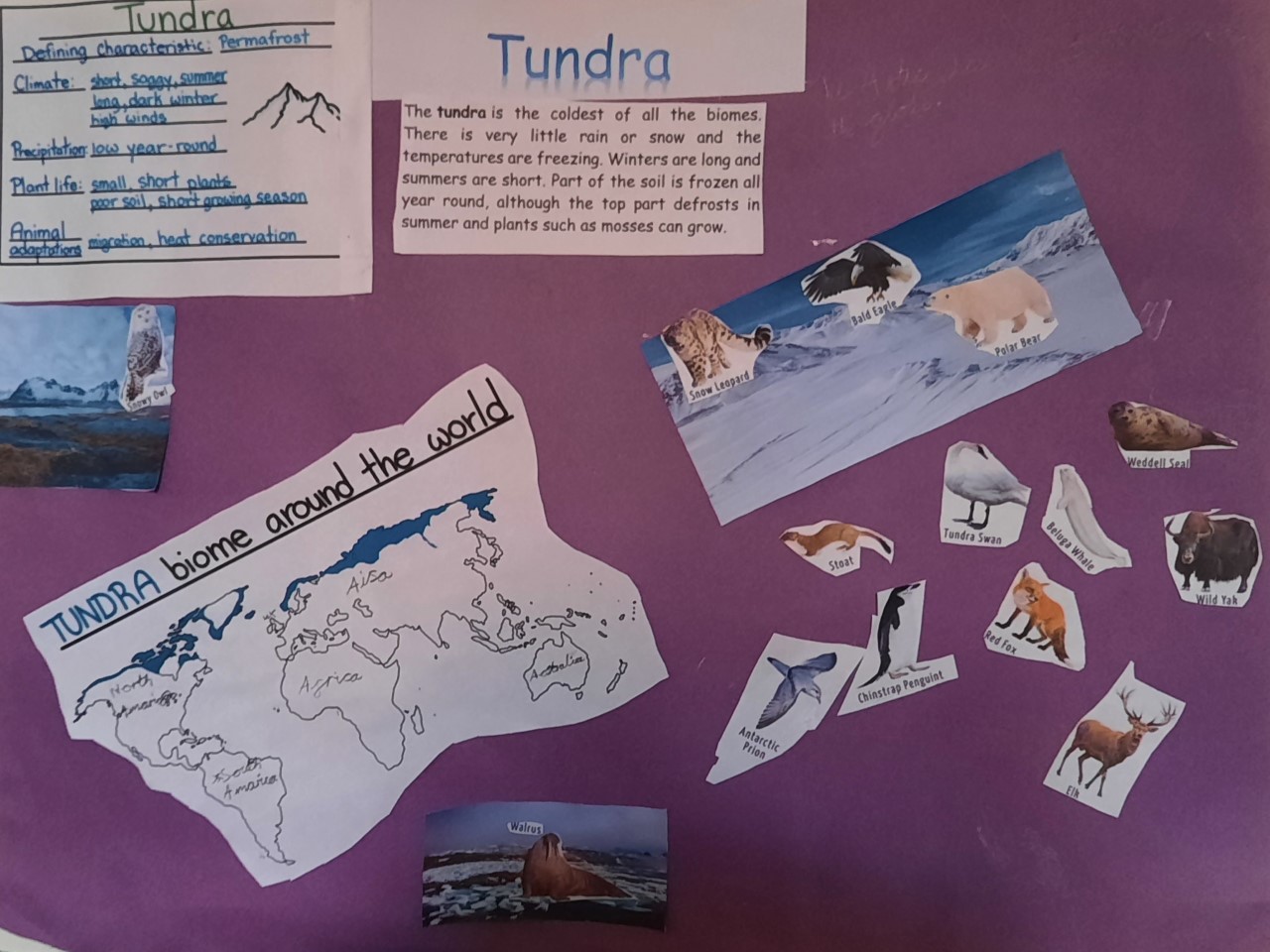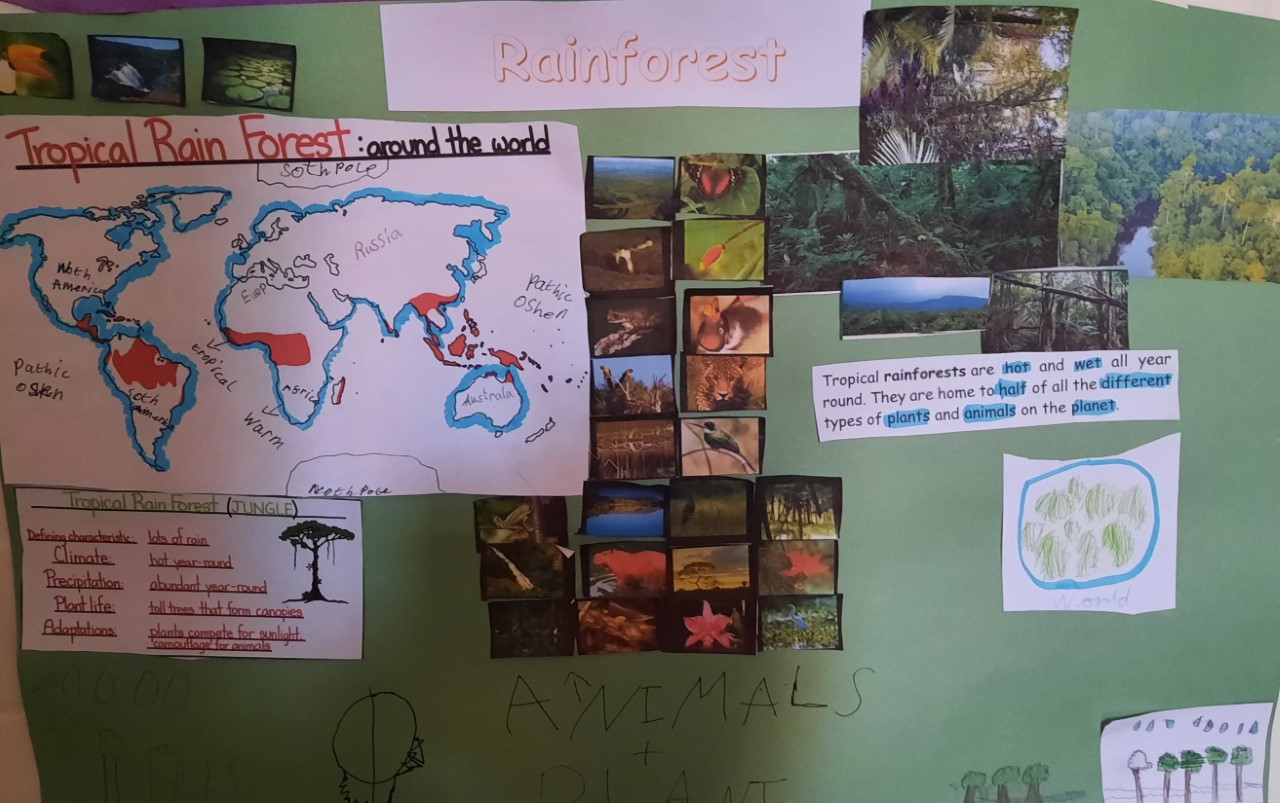 Did you know?
Though rainforests cover less than 2 percent of Earth's total surface area, 50 percent of the world's plant and animal species live there. Tropical rainforests are in the parts of Africa, Asia and South America that surround the Earth's equator. Another type of rainforest is a temperate rainforest, which is cooler in temperature and has less rainfall than a tropical rainforest. Both types of rainforest are home to many animals, birds and insects.