Biographies — Amazing Amelia Earhart
What is a biography?
A biography is a true story about someone's life. Biographies tell about famous people, or ordinary people who have done exciting things. They usually centre on one person's life and how they have contributed to the world.
Take a look at some excerpts of our biographies about Amelia Earhart.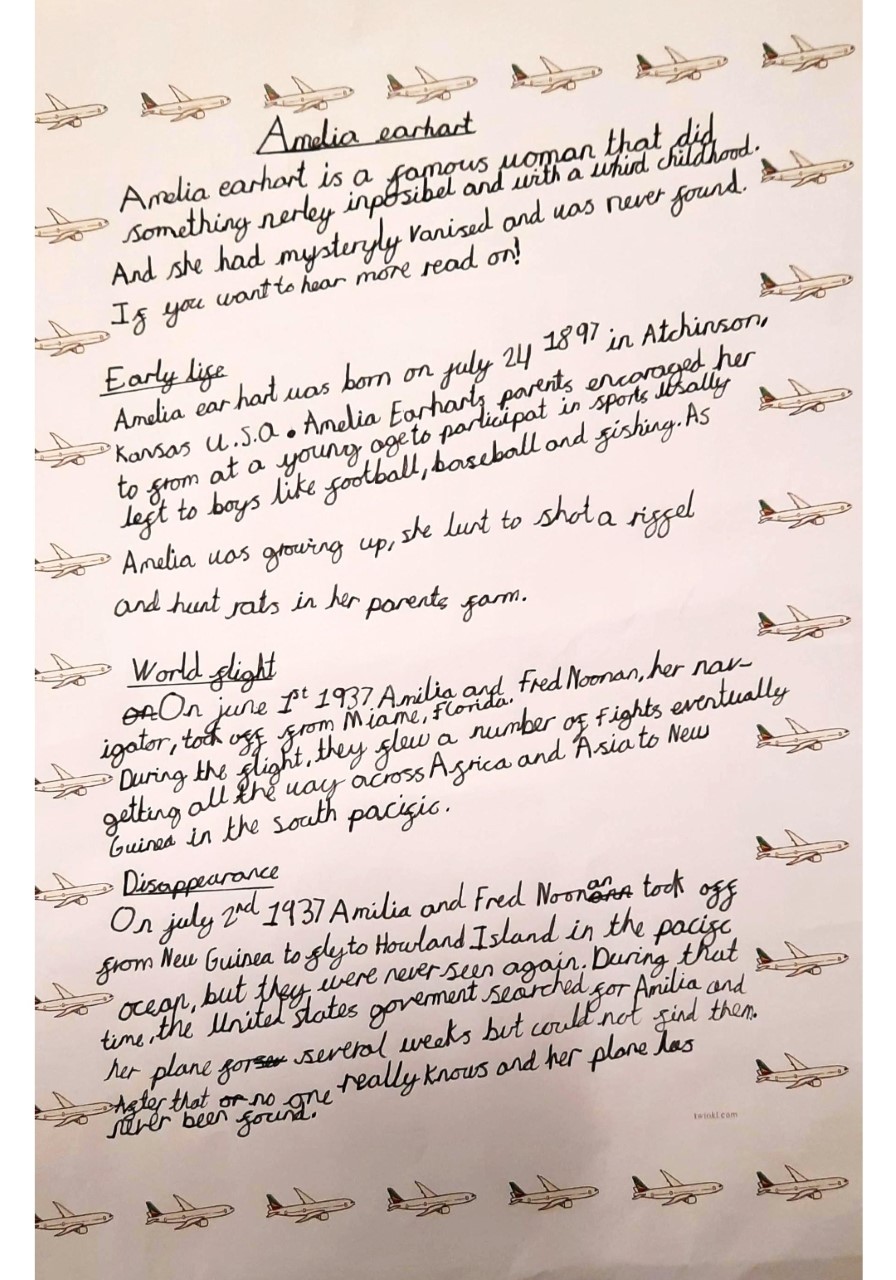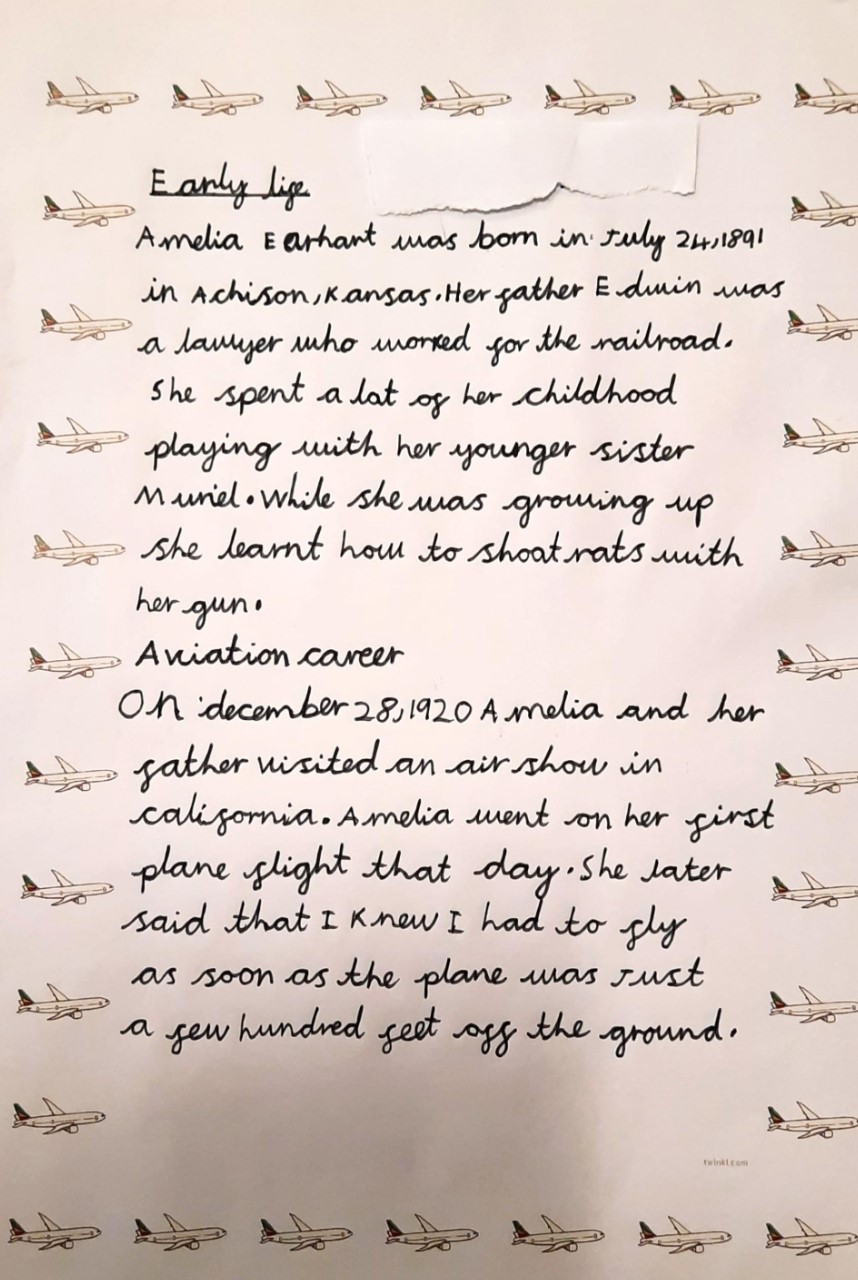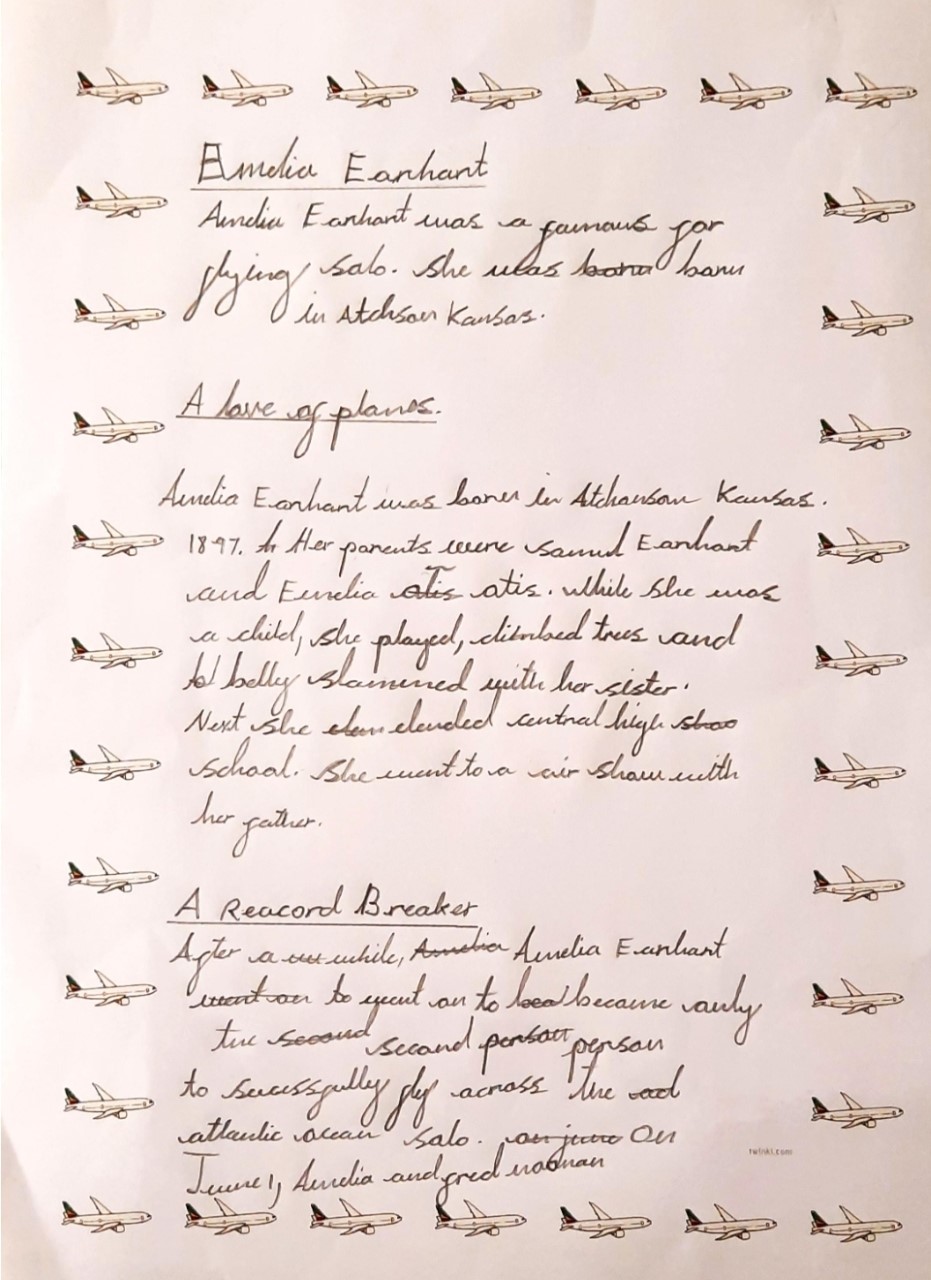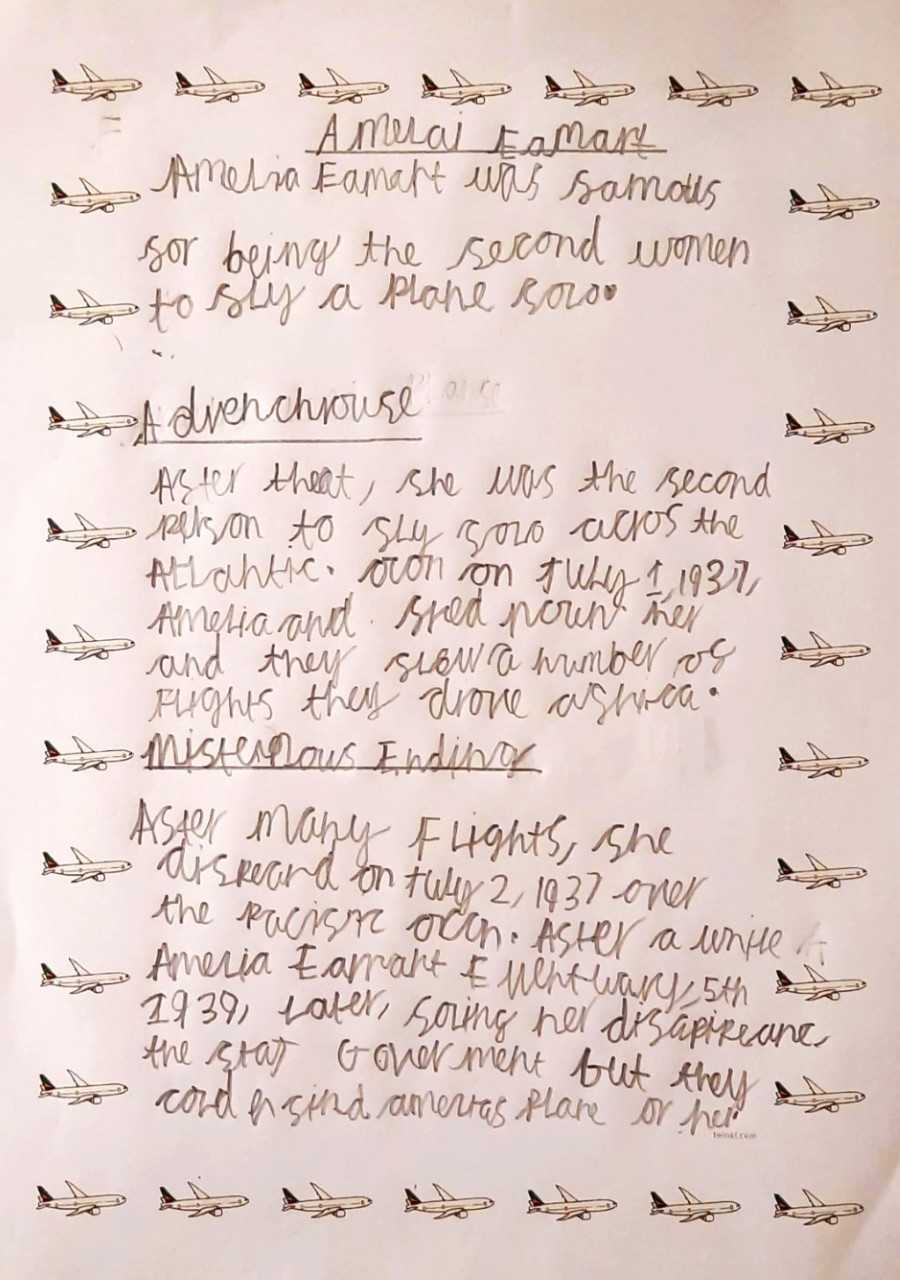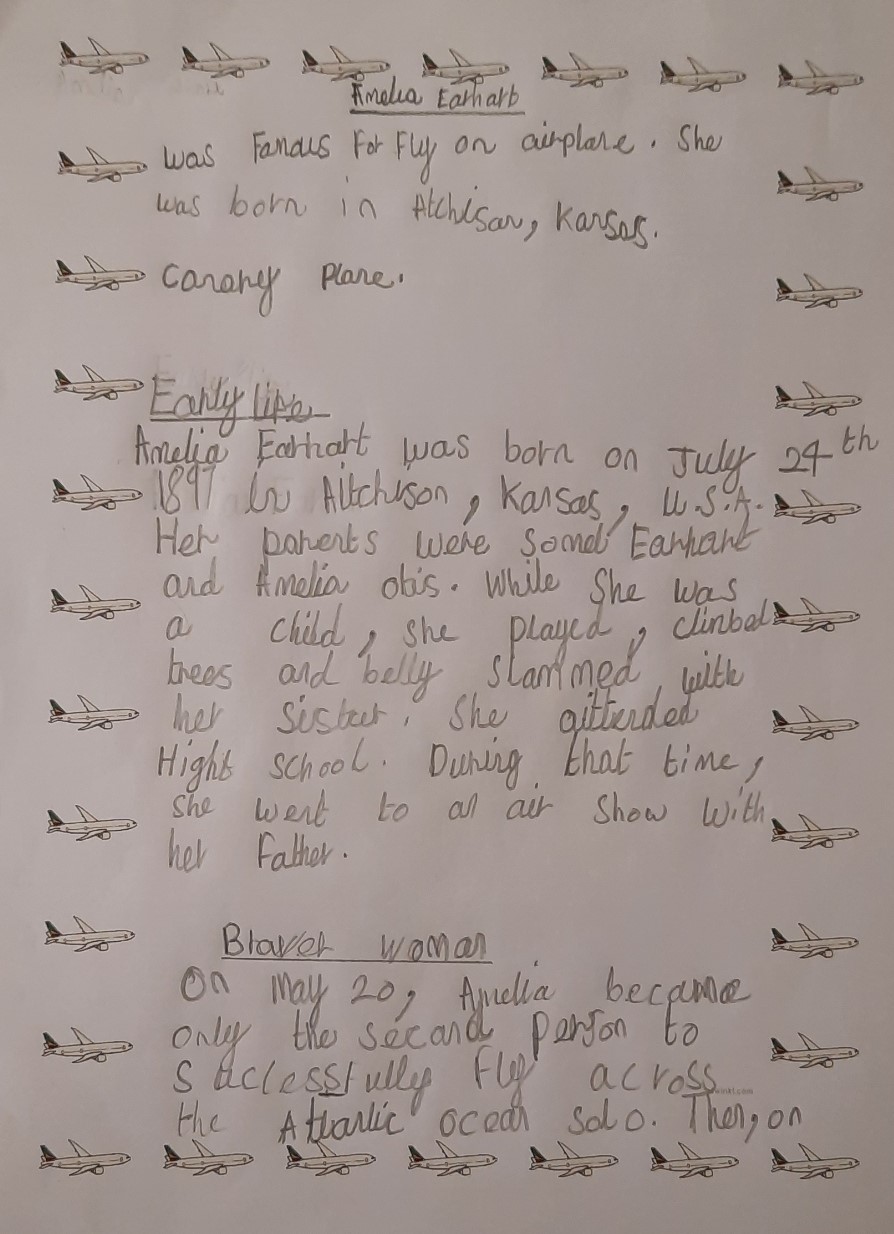 Did you know?
Amelia Earhart was the second person and the first woman to fly solo nonstop across the Atlantic.