Autumn Artists!
Art and creative work produced throughout the Autumn term. Some of the inspiration came from looking at the work produced by artist Andy Goldsworthy.
The Autumn season is rich with colour and texture. The children enjoyed creating their own moveable collages, using natural objects and foliage. The inspiration and ideas came from looking at the artistic work of Andy Goldsworthy. The children were fascinated by his creations, especially the size of some of them.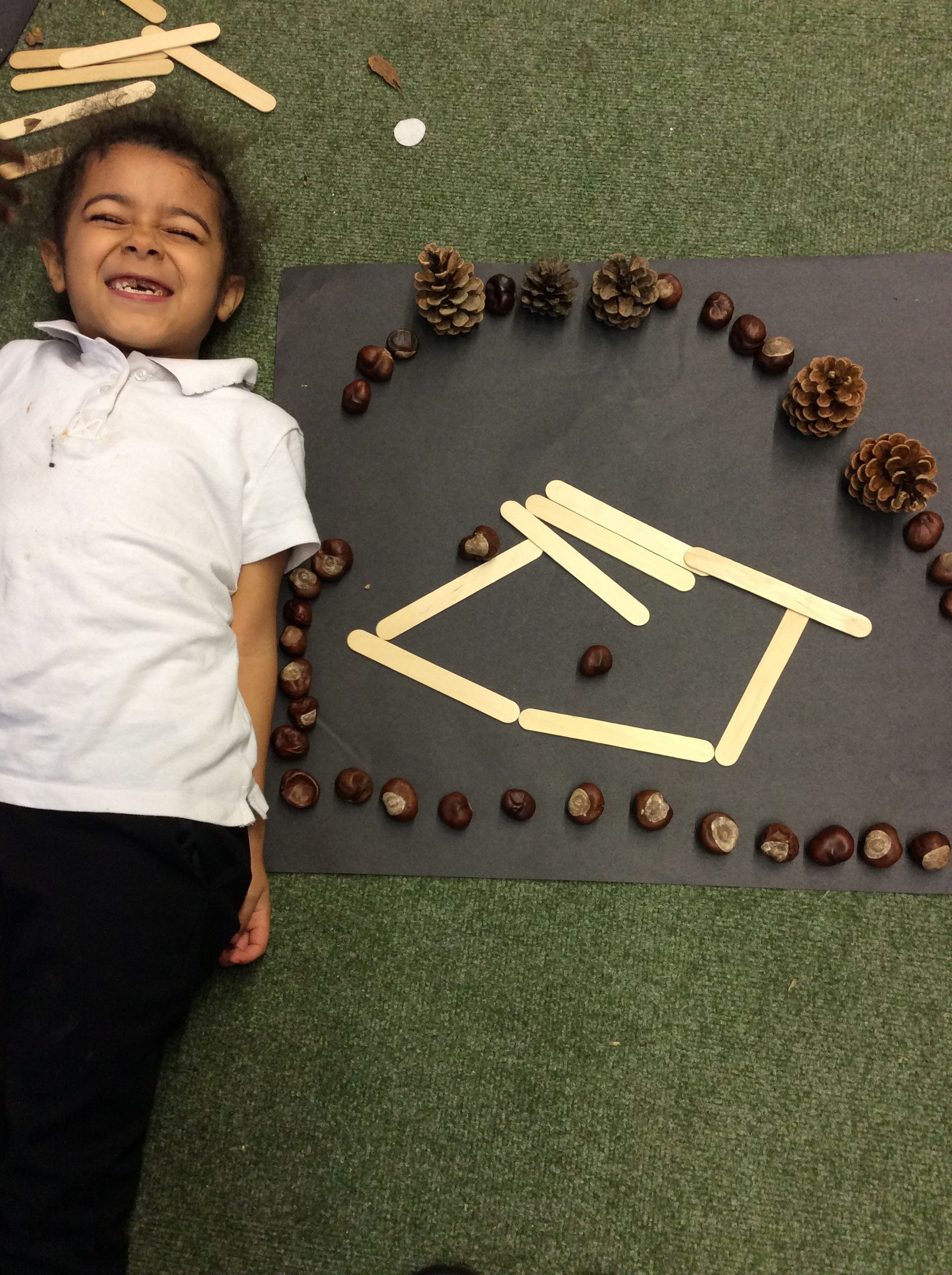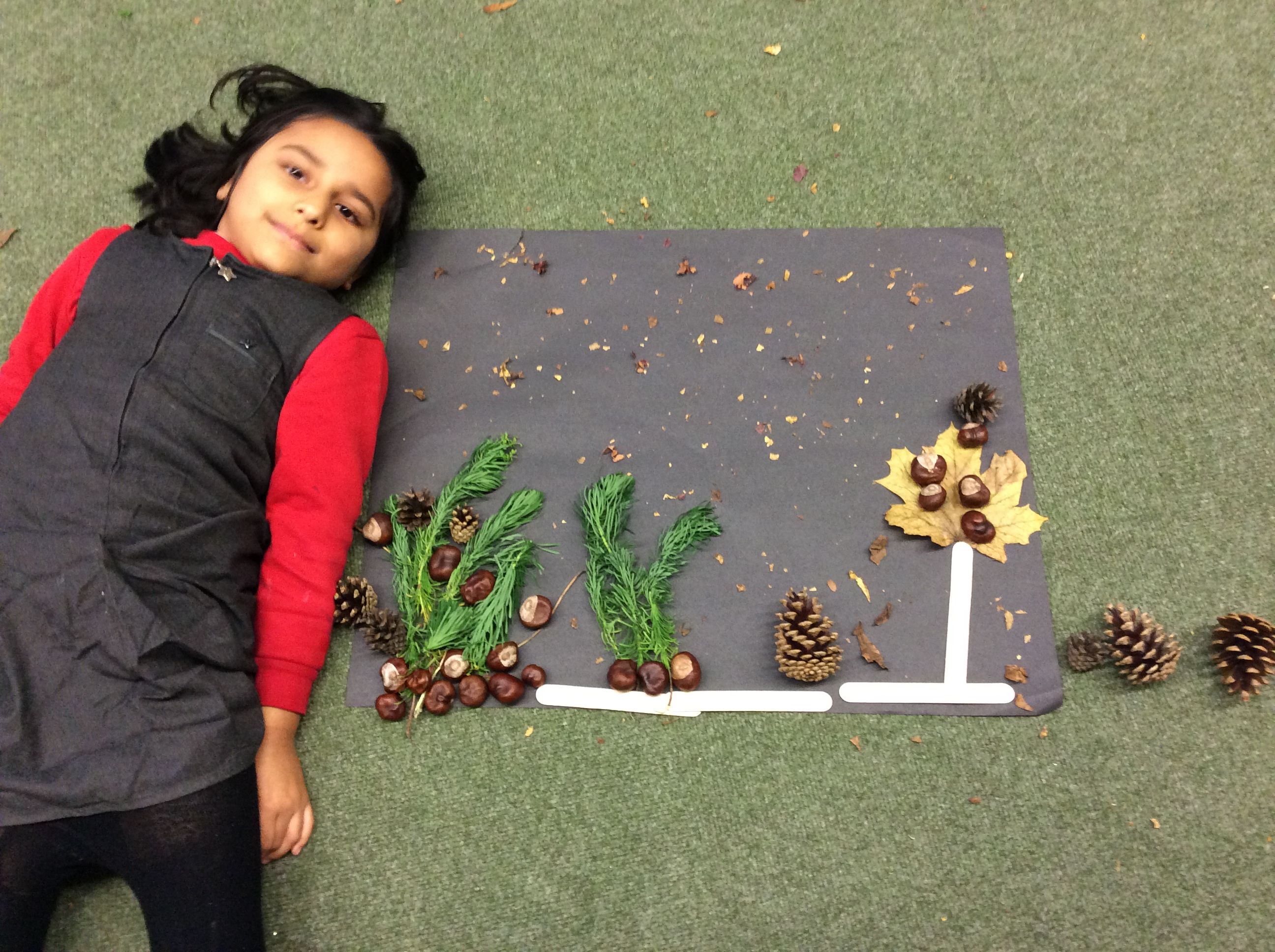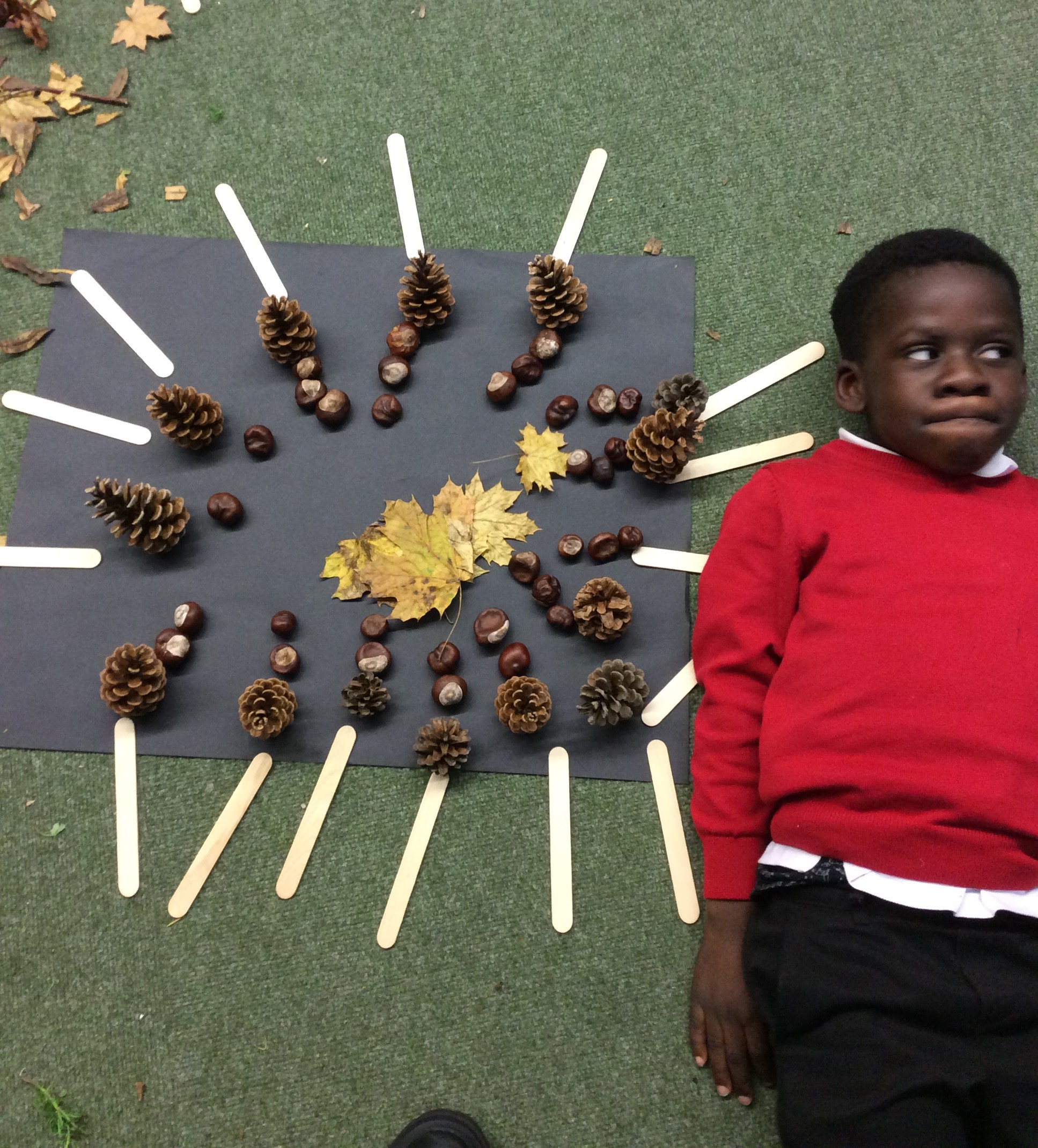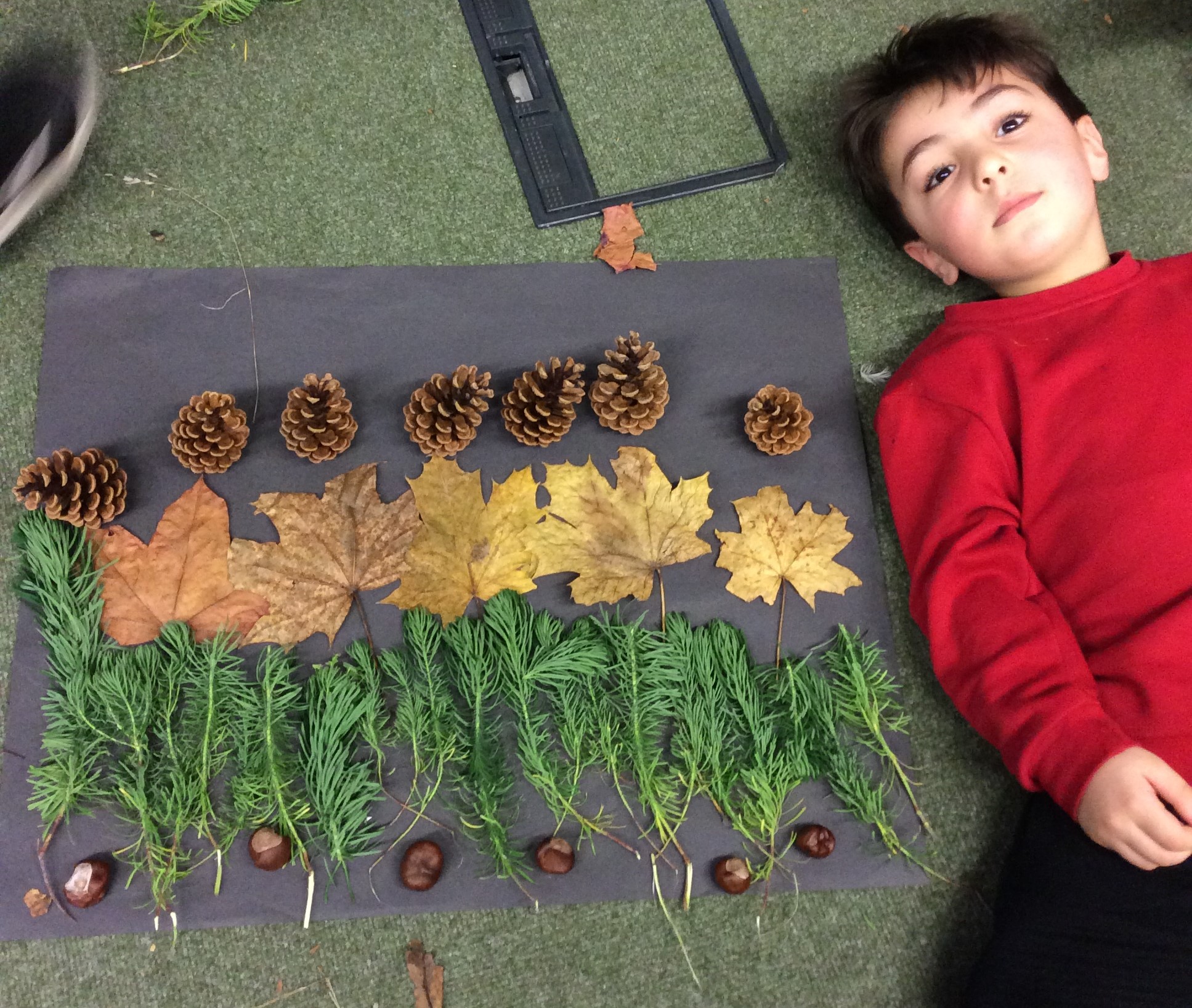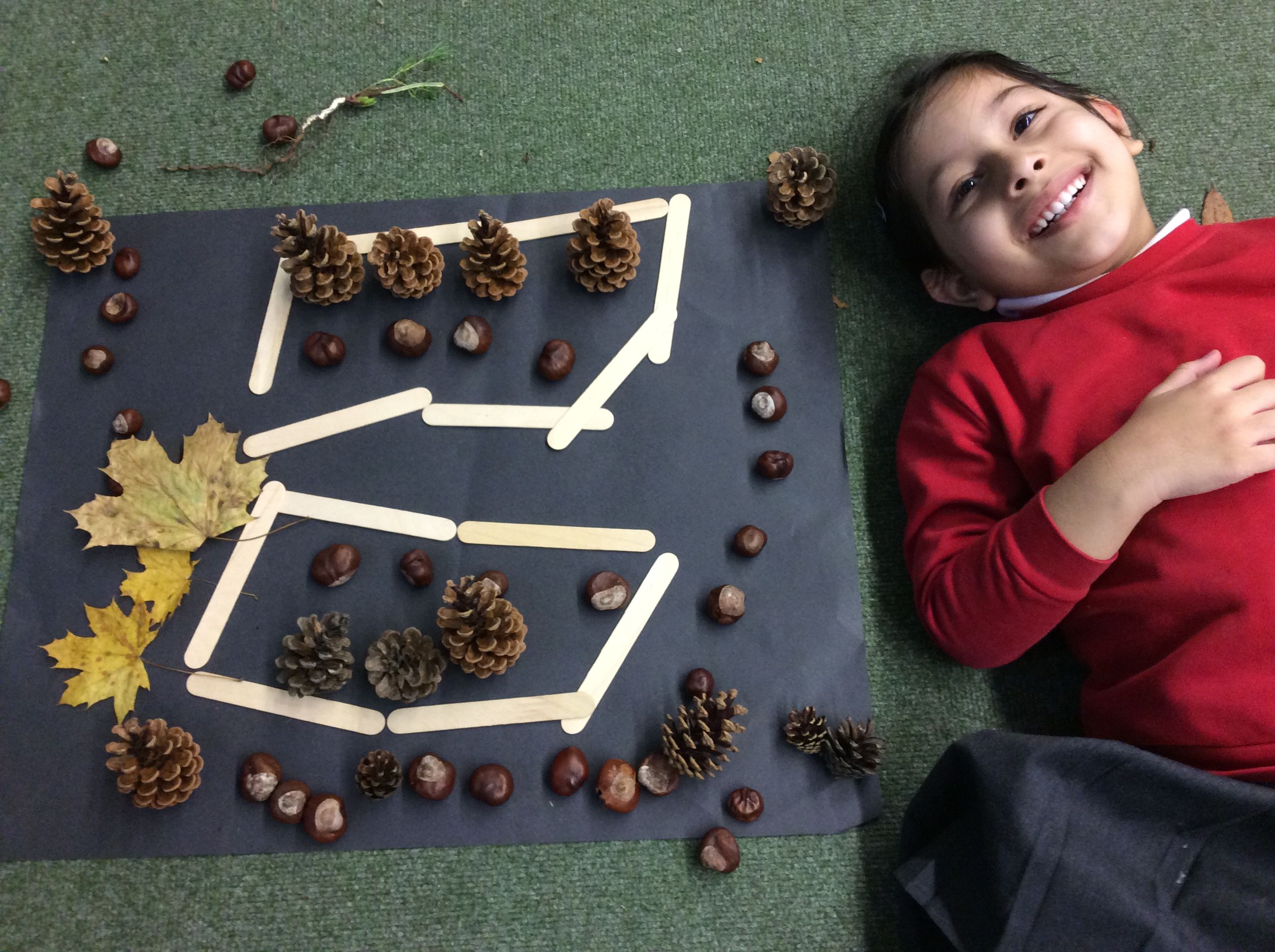 Following on from our walk around the Lenton area, we concentrated on the architecture and drew our own drawings of the buildings we had photographed. We embellished them with fine back pen to emphasise the features. We were amazed at how well they turned out.