Tennis stars!
In September a visiting coach from the Nottingham Tennis centre came to teach us some specific tennis skills. Just look at the size of the tennis rachet he brought with him! It was such great fun and it got our hearts pumping, all at the same time.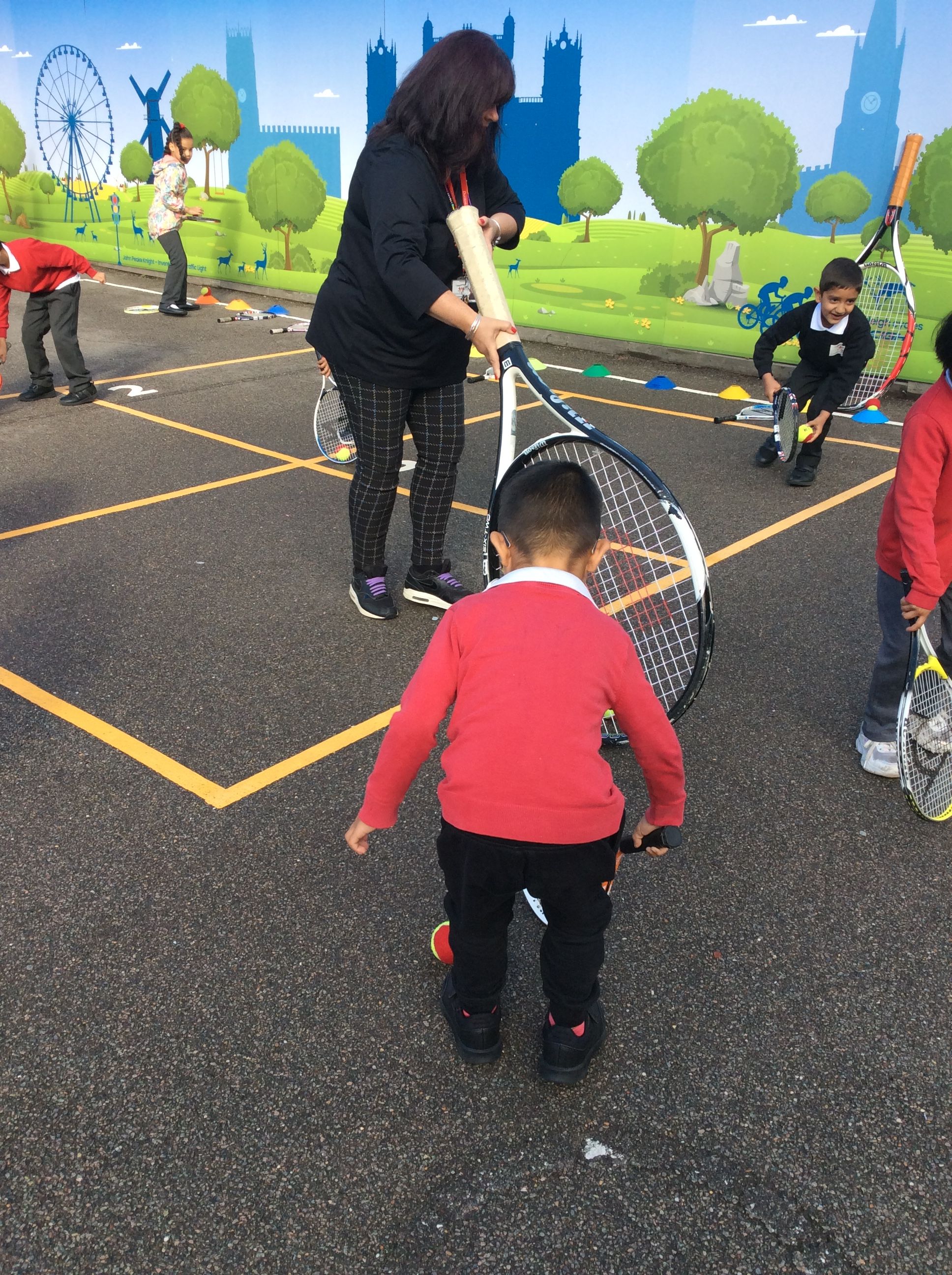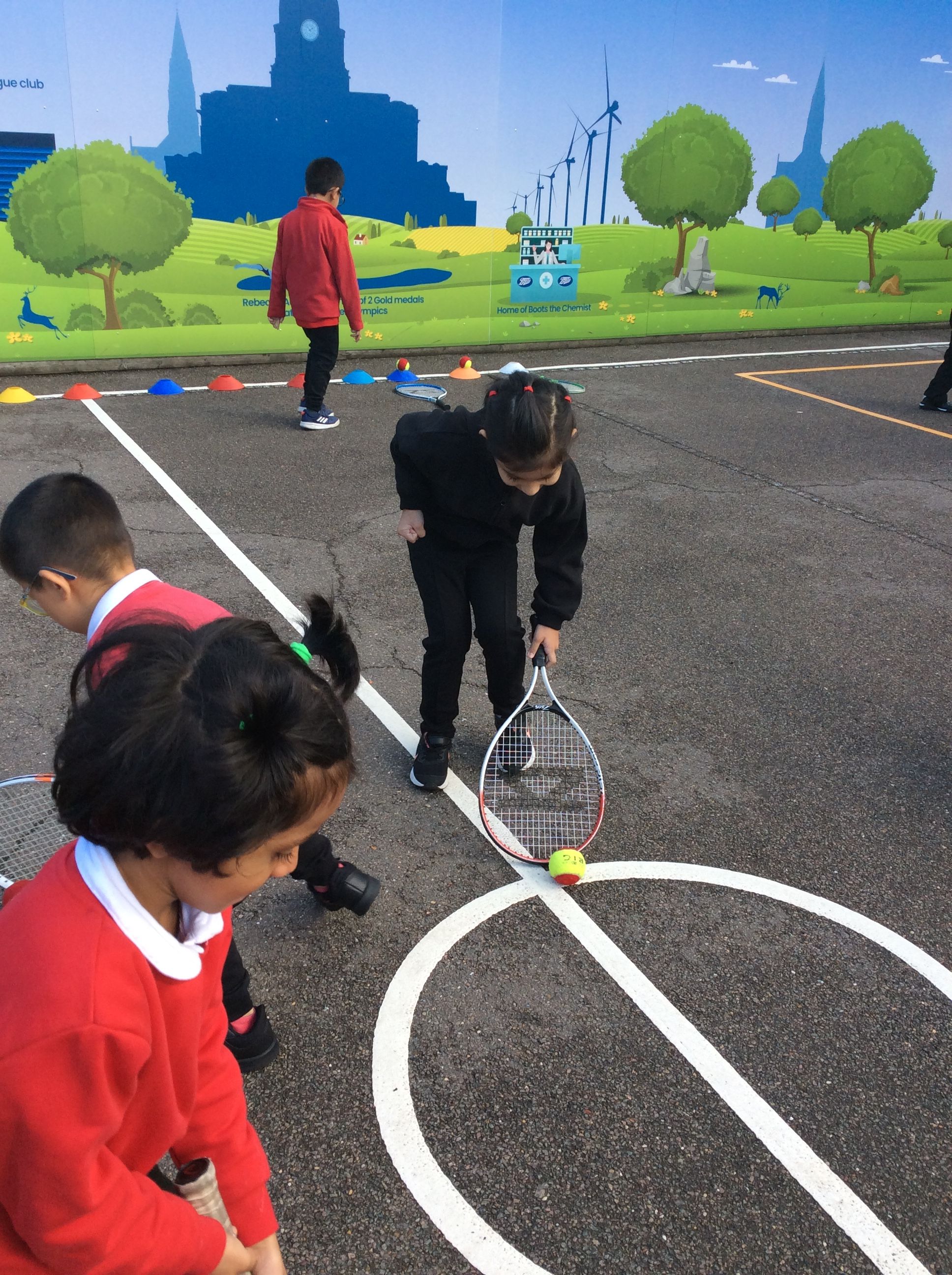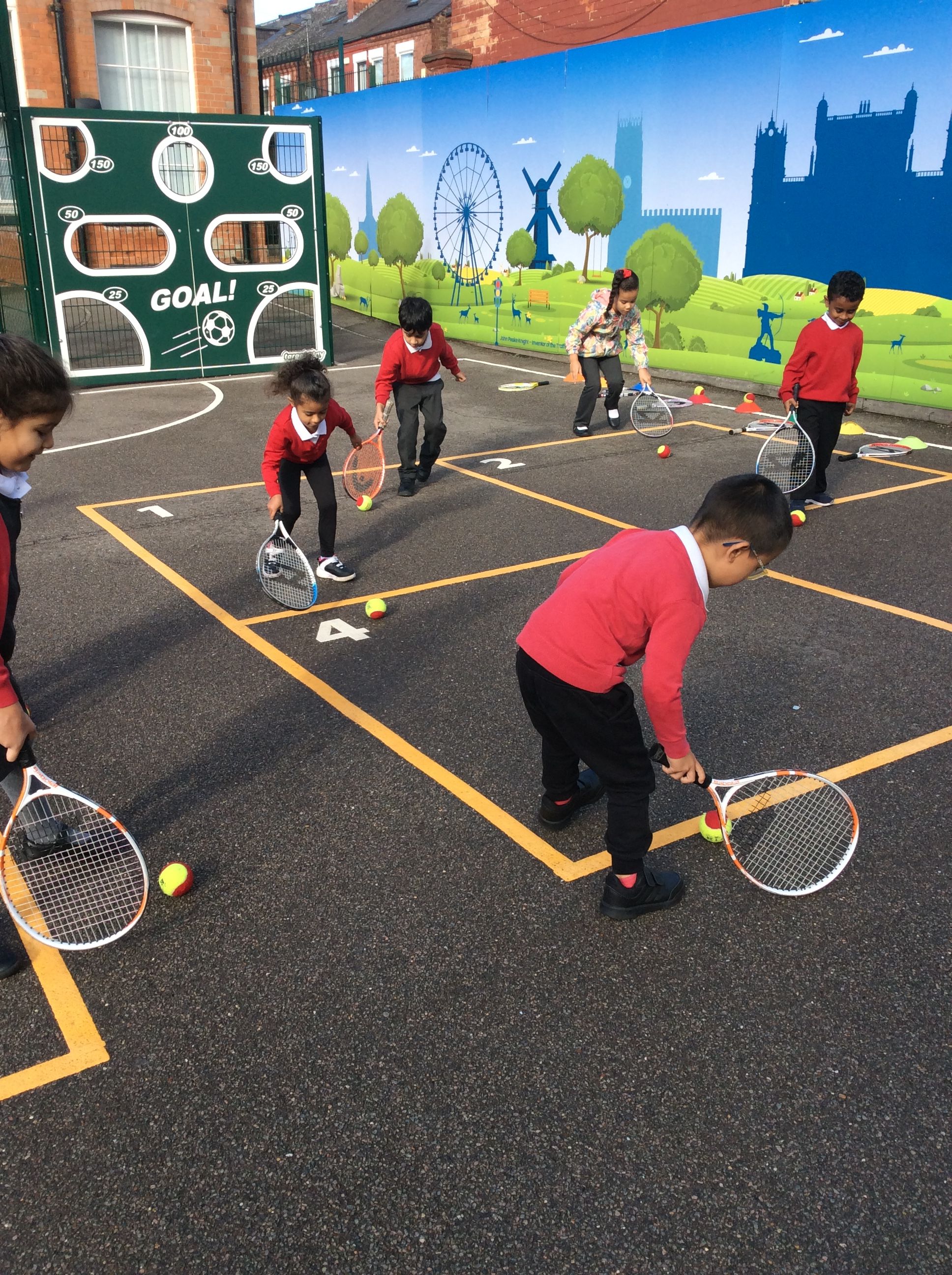 This was a super way to get our bodies moving and also spend some fun time together as a brand - new class; getting to know one another and seeing who might have the potential to be our next budding Tennis star! All the children participated brilliantly and tried hard to control the ball and develop new skills.
They listened carefully to the coach and followed instructions. Well done Olive Class a great start to the Autumn term.