Simple Narrative
In Year 1 we have been reading and retelling the story of 'Moon Rabbit'.
We were really excited when Moon Rabbit came to Olive Class and left us a special letter. We weren't sure how she got to Dunkirk but she was sitting on Miss Butler's desk one day!
We read the letter and found out that Moon Rabbit had been on a special journey to Dunkirk Primary School as she knew we had been reading her book.
We asked her lots of questions. Here are a few...
-How did you get here?
-Do you miss Brown Rabbit?
-What is your favourite thing to eat at the 'Carrot Cafe'?
-Do you like it at our school?
-Were you happy when you went home?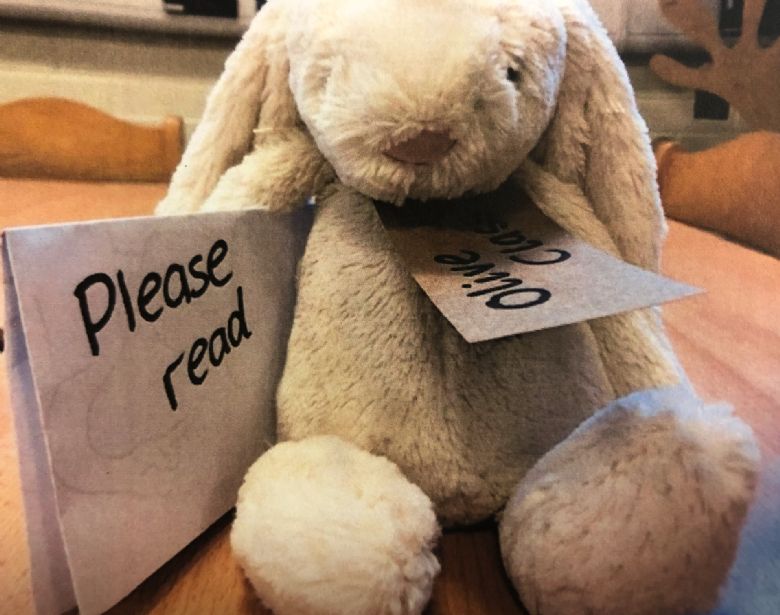 We looked at the story map and created actions to go alongside.
We began by retelling the story a sentence at a time as a whole class but soon moved onto retelling each other in small groups. We really enjoyed practising the sentences and when we were confident, we performed it.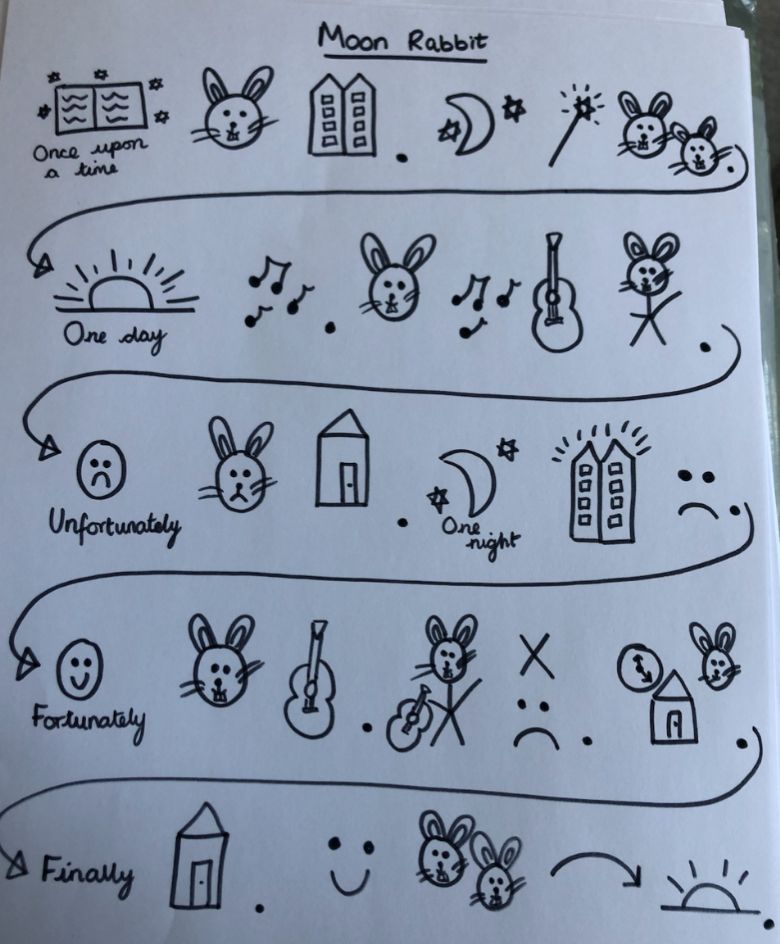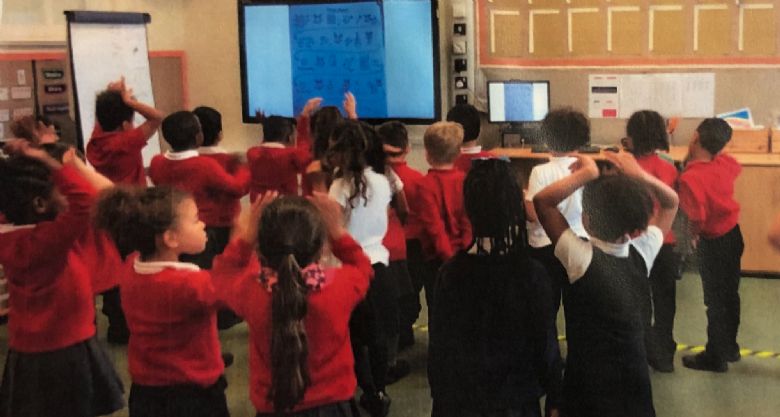 You may want to have a go at retelling the story to someone at home :)
We then had a go at drawing our own maps (exactly the same) and then writing out the story.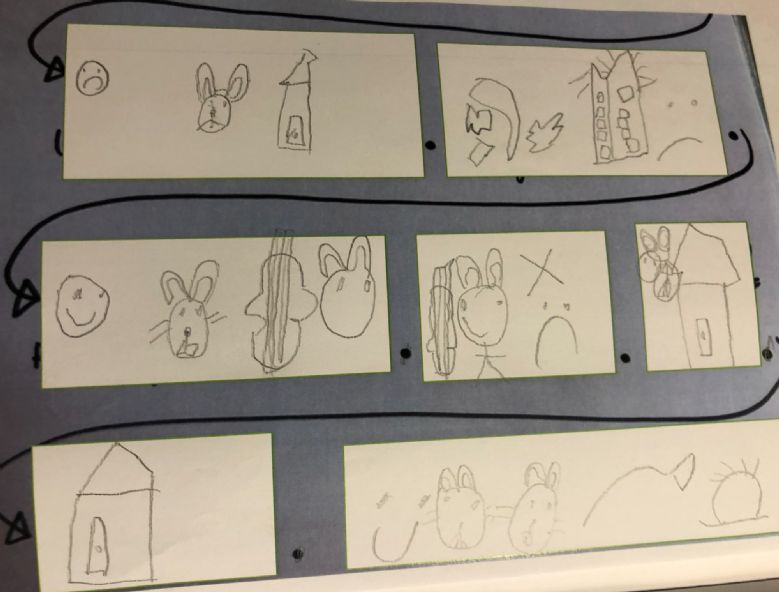 Here is an example of part of a story map!
We have spent the last couple of weeks changing parts of the story and making up our own. The stories have been brilliant to read and share as a class.
Can you remember the animals in your story and what they did?