Amazing Apple Class Blog Page
2020 - 2021
Lovely story telling from Lani. Well done!
Beautiful singing from Lani!
What a fantastic description of how the tadpoles were moving in the film Vida! Well done!
Your NHS and Key Worker party looks like lots of fun Grace! I wish we could join you for it! Your cake looks DELICIOUS!!!
What lovely learning happening at home! Well done Ife! Great use or your toys for making patterns!
I wanted to share this amazing Supertato video with you created by one of our very own Apple Stars! Enjoy!
Hello Apple Class! I wanted to share a video of a little Robin catching bugs in Mrs Hopper's garden. There is a family of Robin's living in her hedge and she has been doing lots of digging in her garden recently so she is seeing the family every day gathering worms from the soil and bugs from the air. It really is amazing to see! There are also some photos of a beautiful bird feeder that Tiana has made with her mum. What a lovely idea! I wonder if anyone else can make a bird feeder? Here is a link to instructions of how to make one.
https://cutediyprojects.com/diy/how-to-make-a-cute-bird-feeder-from-a-plastic-bottle/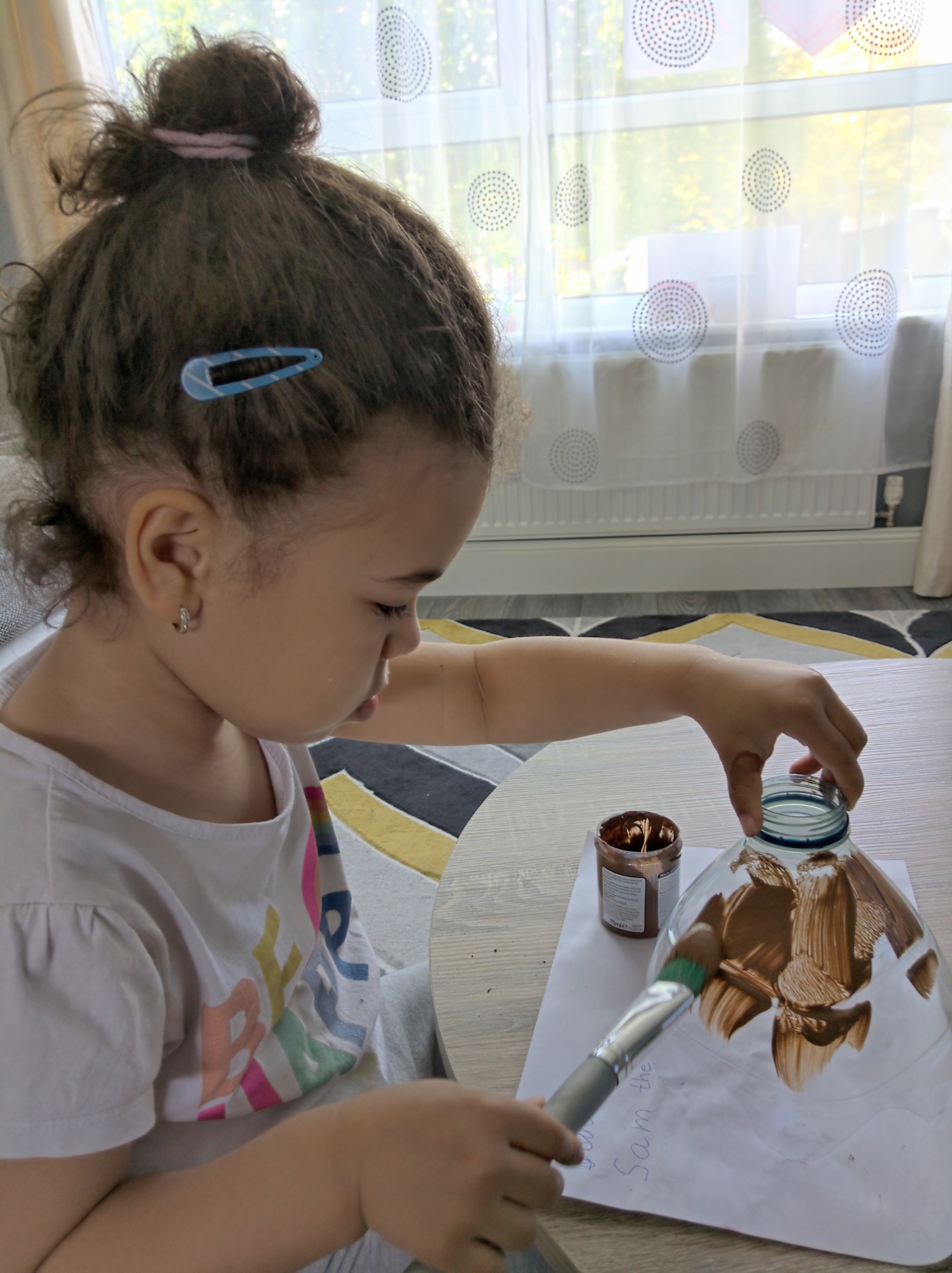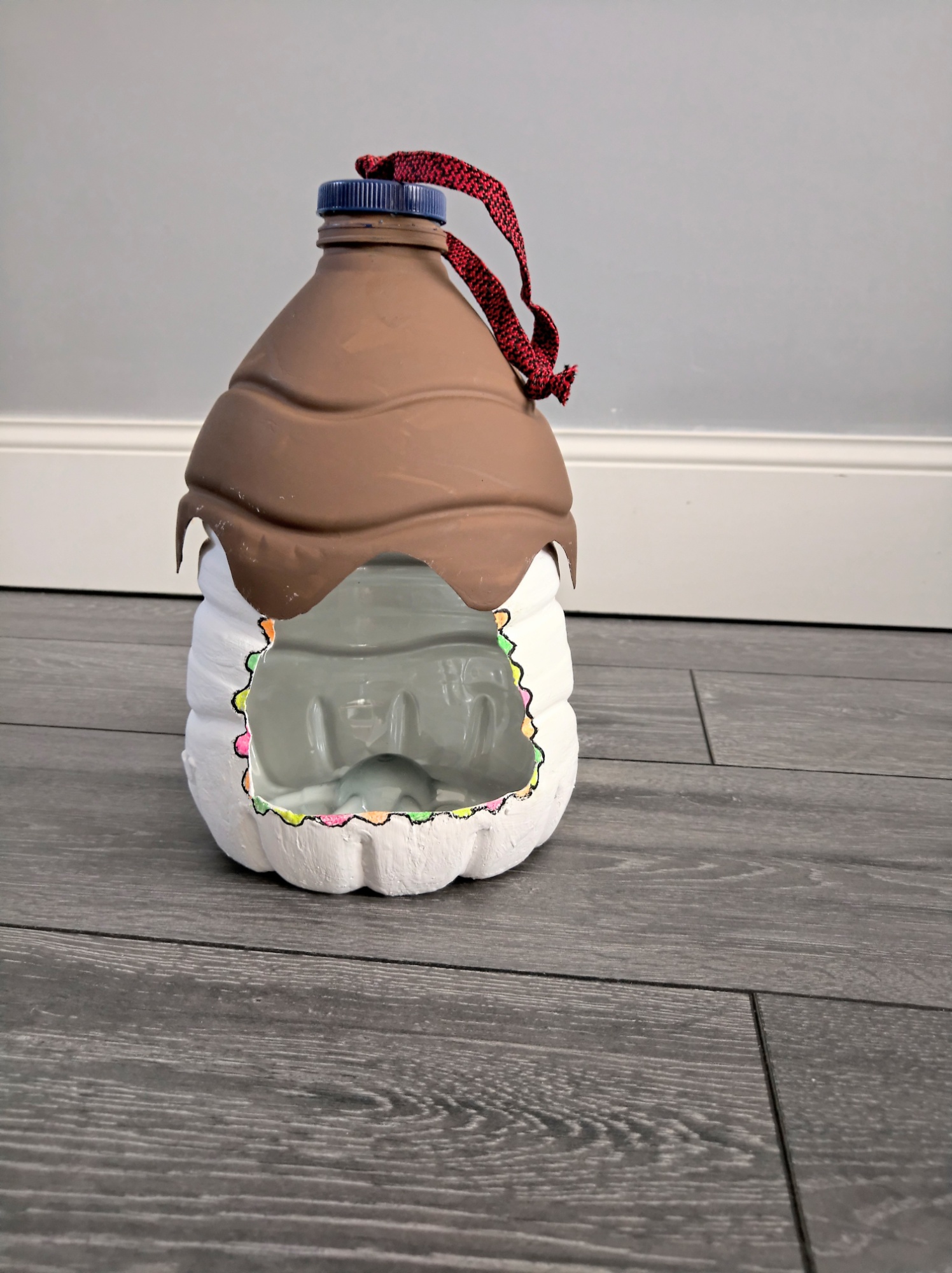 Hello from Mrs Bowen!
Easter Holiday
It's lovely to see what some of you have been getting up to over the Easter Holiday. A bit of yoga, some crafting and making beautiful pictures and planting beans! De'Varne, I wonder if there is going to be a castle at the end of your beanstalk like in Jack and the Beanstalk?! Were they magic beans? Check out the amazing photos in the link below!
/gallery/?pid=40&gcatid=62&albumid=469
What a lovely idea... A card made by a special someone in Apple Class to thank his Auntie for working hard for the NHS! Well done! What a beautiful card!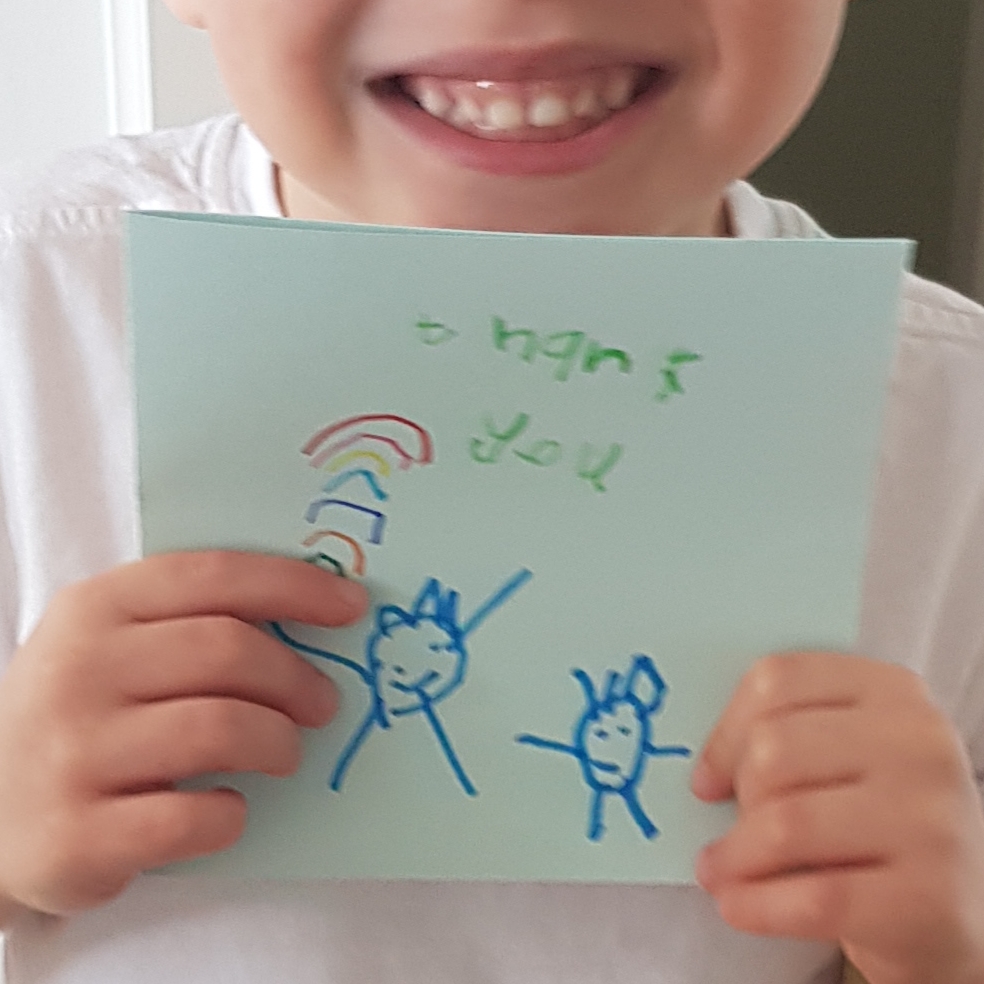 Added Extras!!!!
I had to share this fantastic piece of work with you that Grace and her sister Alice (with the help of their mummy) produced! This is Gralice Town, a town created by Grace and her family! (although I've been told it's not quite finished) I can't wait to see it when it is!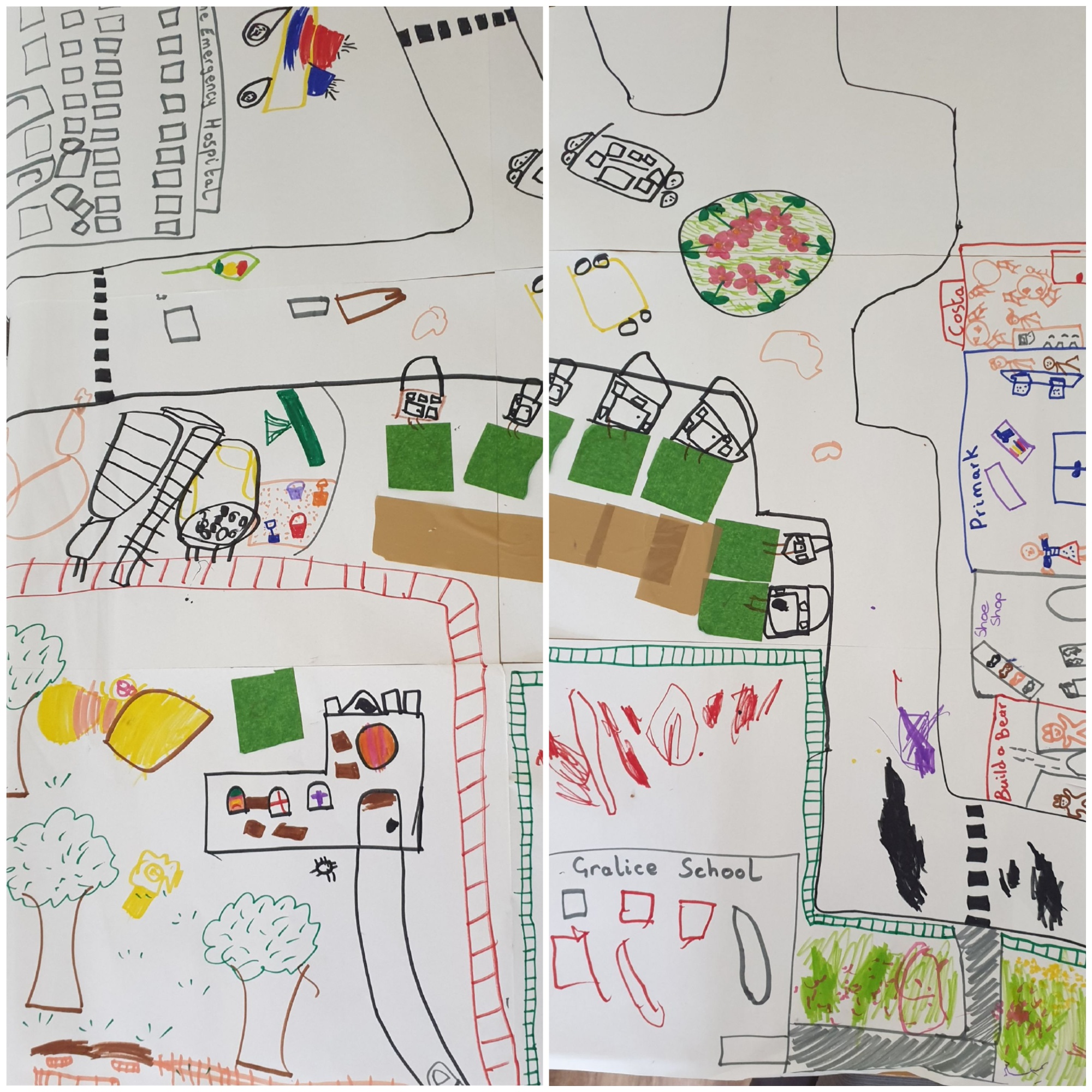 What a creative and inspiring piece of work! I wonder if it will inspire any other Apple Class children to create their own towns?
Mrs Hopper's rainbow gems challenge!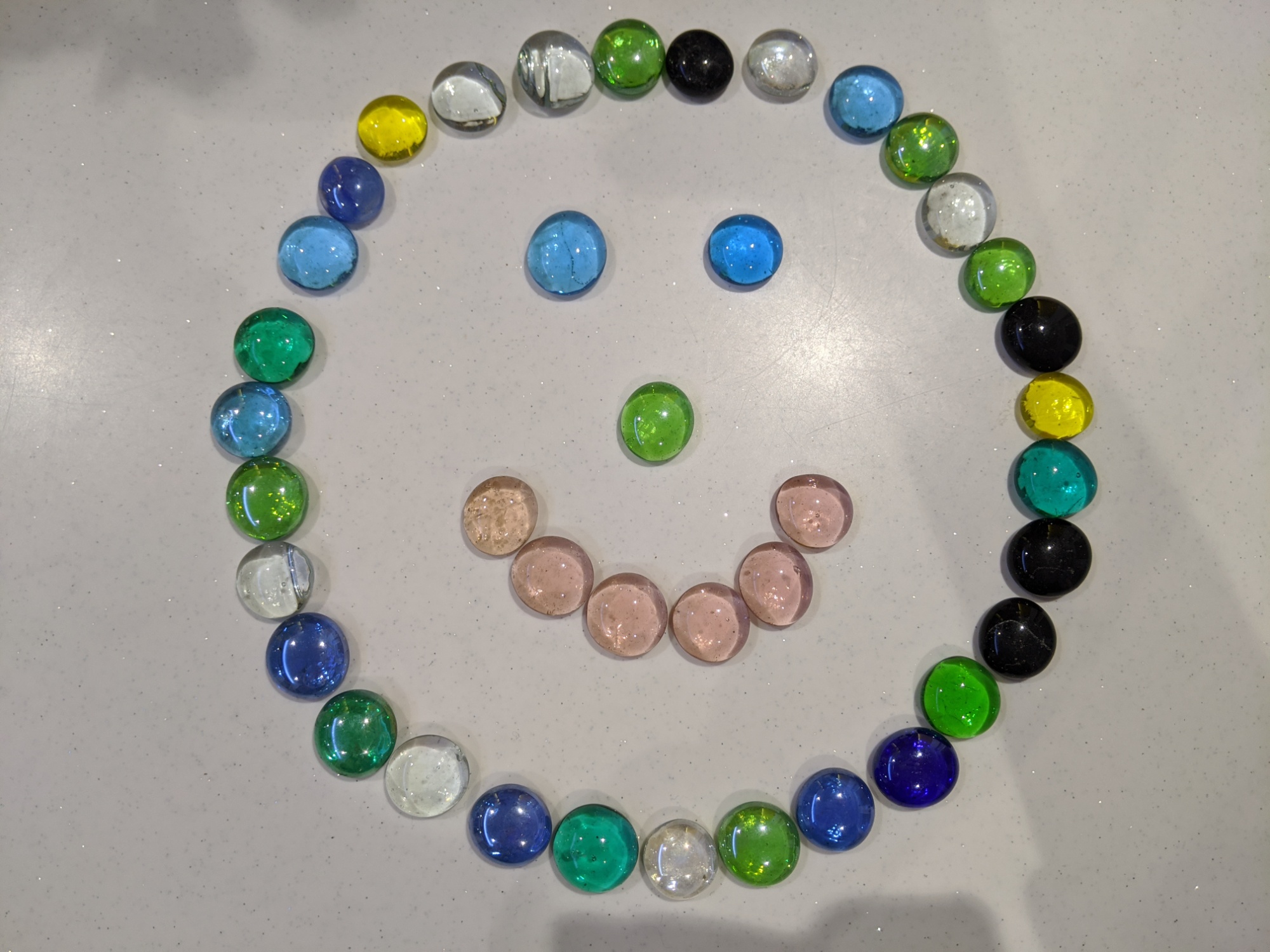 This week I've asked you to count how many of each colour gem you can see in my smiley face photo and maybe make me your very own smiley face out of what you can find in your home. See some of the smiley face pictures that have been sent in already on the following link...
/gallery/?pid=40&gcatid=62&albumid=459
Some of you have been busy counting the gems already and here are his answers to my questions!
Well done Jasmine! Lovely counting!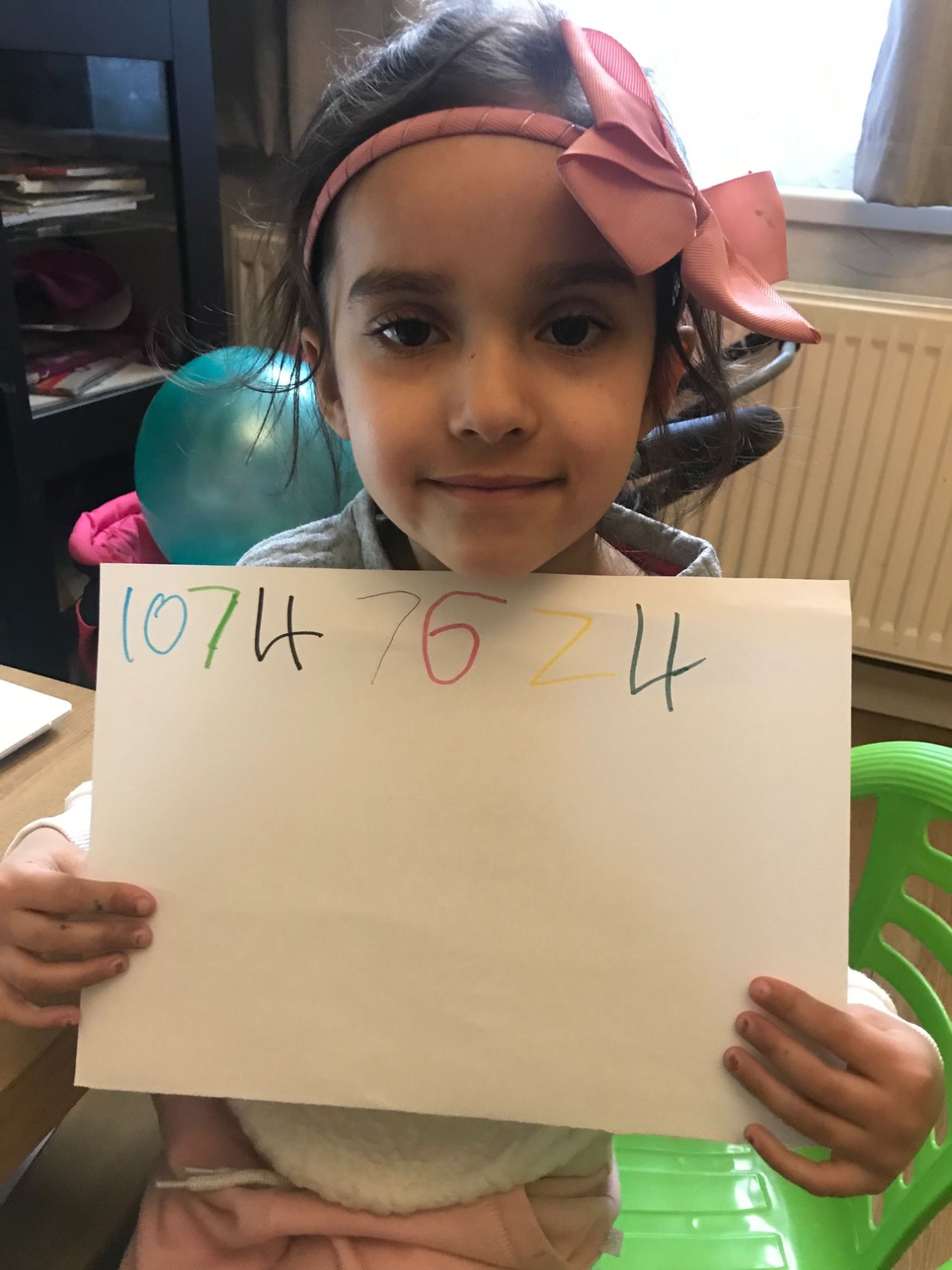 What a great way of displaying your answers! Well done!

Lovely photos!
Well done on your number writing too! I can tell you've been practising!
Mrs Hopper's counting cow challenge!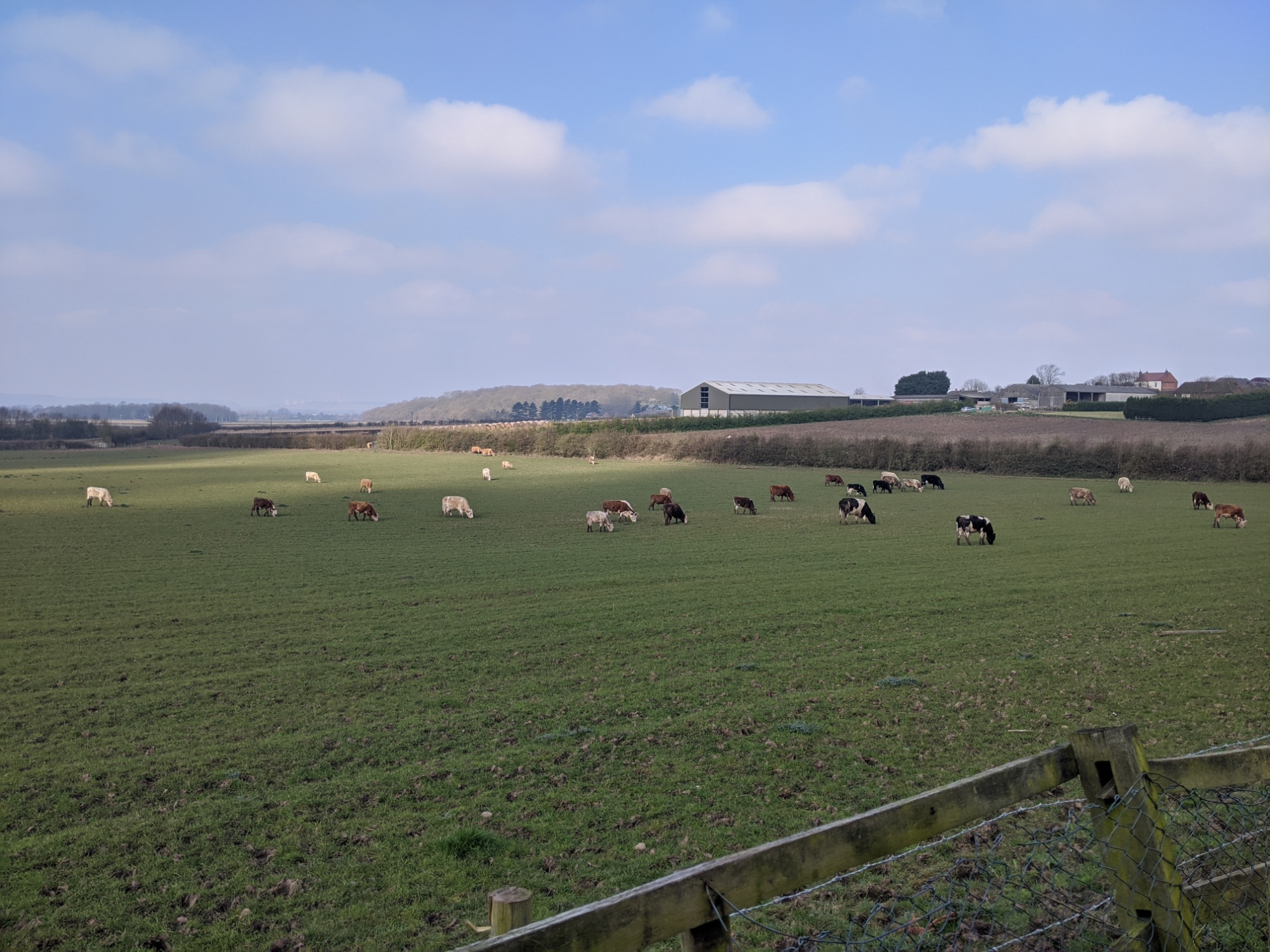 As a fun challenge I asked you to count those pesky cows who escaped from their field and got into my garden one morning! Don't worry, they're safely back in their field for now!
Here are some videos and pictures of you counting the cows! Well done Apple Class! They're fab! Keep them coming!
What lovely counting Jasmine! Well done!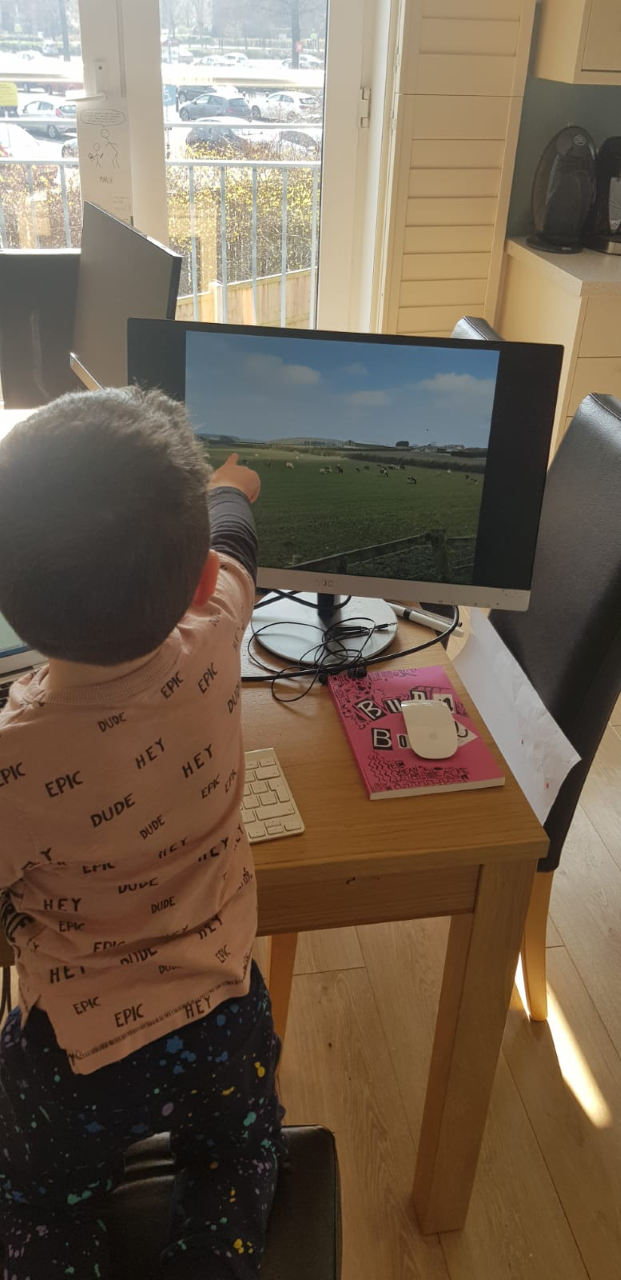 Hello to Apple Class from Miss Lisa.
Have you enjoyed the Spring sunshine today?
I have been learning to blog and make youtube videos so my day has been a lot of sitting down looking at 3 different screens...my phone has been trumpeting messages from other teachers as we have found our way through this really peculiar day.I have also been nudged throughout the day by Merlin my dog who endlessly wants me to throw his ball up the garden...he thinks i'm at home just for him!!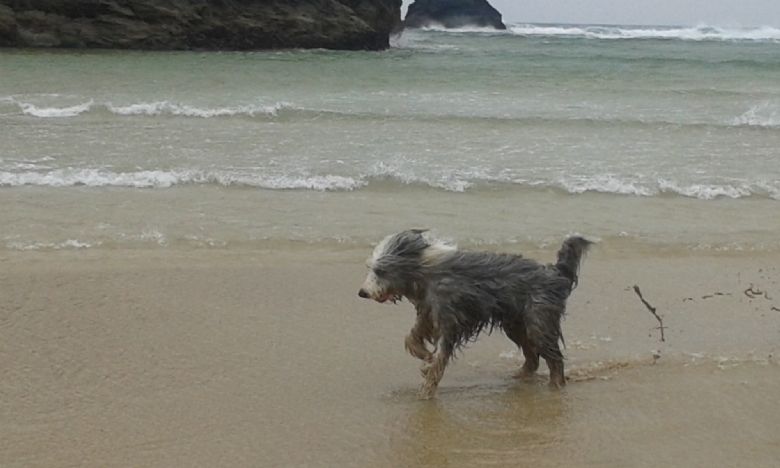 I've really missed seeing all of you Apples this afternoon, I think we would have had a great time planting our sunflower seeds today. Don't worry though I will plant them up and we can watch as they grow and if I name them all with a tag then we could have a growing race..I'm sure mine will be the tallest.
Please keep looking after your beans remember the 4 things they will need to grow?? Air/water/food and light.Promise me that if your beans grow sooo high that you can climb them, that you will tell me and we will go on an adventure together (hope we find the ice cream van at the very top!!
Look after yourselves well. Catch the coughs and sneezes and WASH YOUR HANDS!!!!!!!! Keep an eye out for Apple blogs and we will see how your seeds grow. I can keep you up to date with the Discovery Garden through Spring too. bYe for now Miss Lisa and Merlin
No blog posts have been added to this category yet.