Summer Term: Creative Writing - April 2020
Scroll down to experience the magic of Cypress class' creative story writing
M has written a diary detailing all the hilarious and thrilling events that took place when she evacuated a ghost from a Tudor House! Don't worry… M has just been putting her superb imagination to good use!
From the sounds of it, she makes a fantastic head ghost hunter as the rest of her team were very impressed with her skills. Well done M!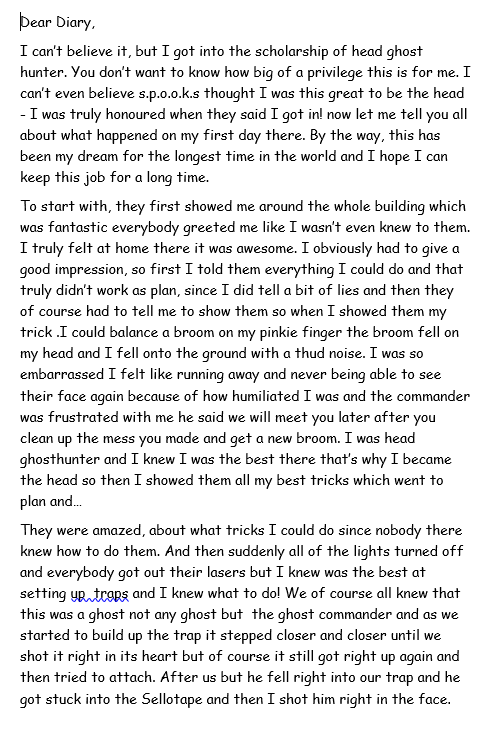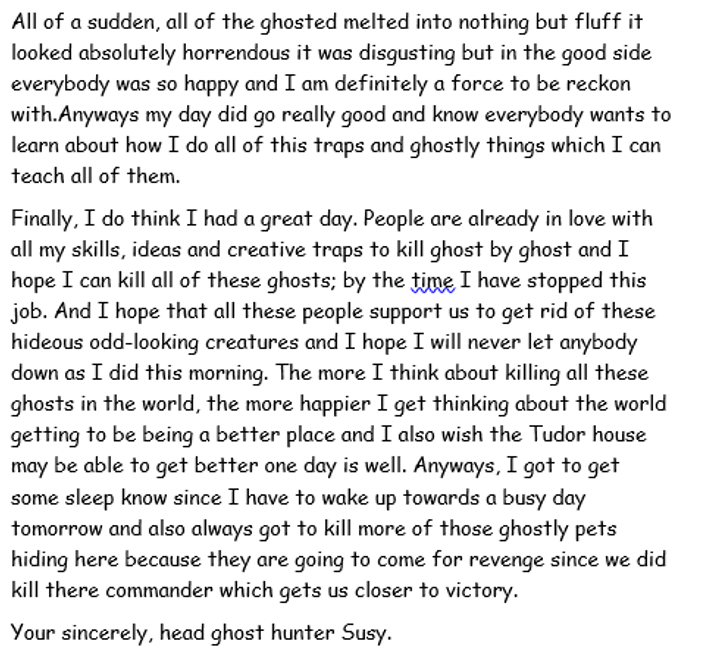 ---
O has written a marvellous modern day version of Macbeth! He's used some really sophisticated language and shown a great level of understanding of this gory Shakespeare play. Great work O!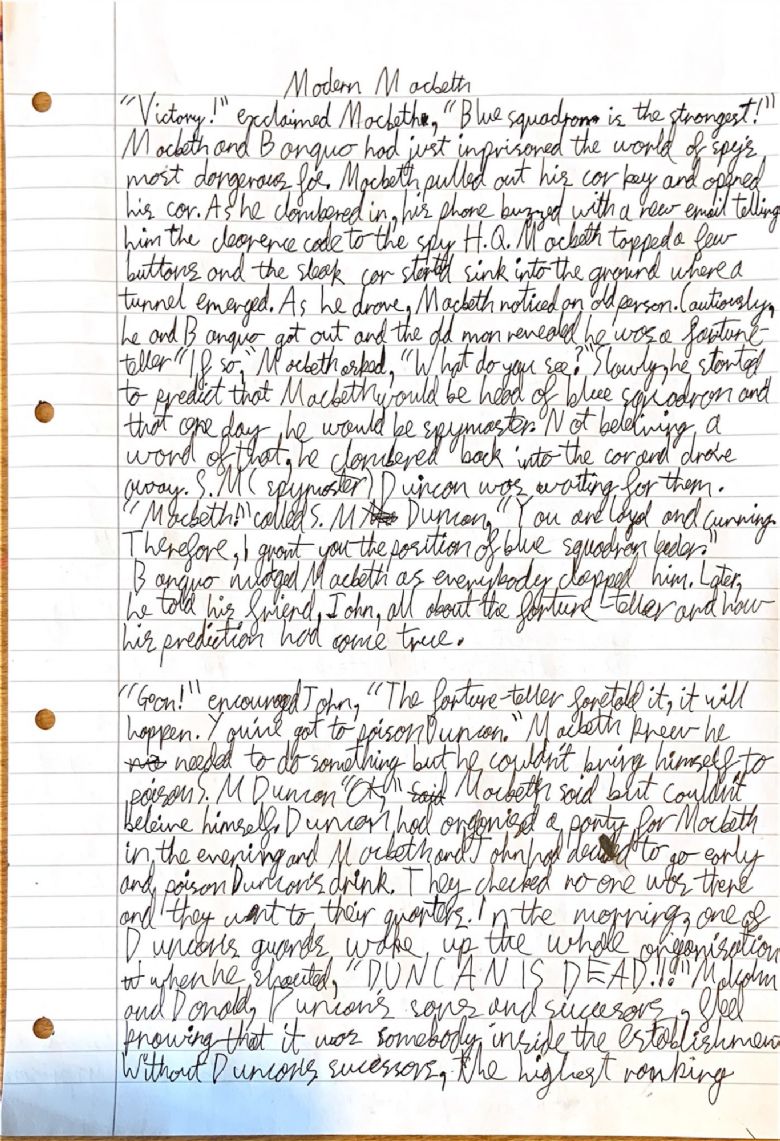 ---
C has completed his short scary story. Well done for using lots of the strategies we've looked at in class!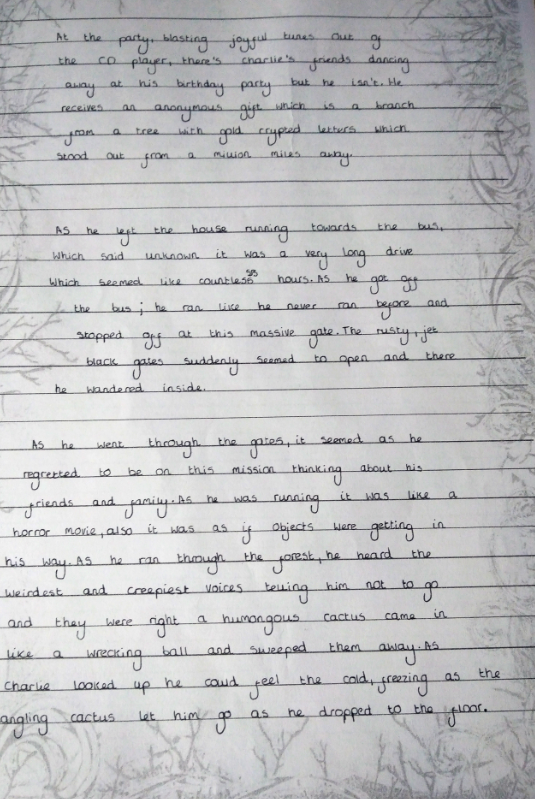 ---
I's also been busy writing scary stories. He's written in such a lot of detail and created so much suspense to make the reader want to find out what's going to happen to poor old James!